ON THE SMALL SCREEN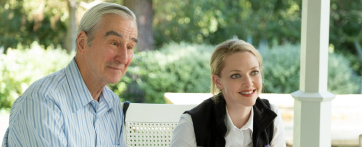 TRUE TALES
THE DROPOUT
Hulu
Amanda Seyfried stars in this story of Silicon Valley Elizabeth Holmes' rise—and fall—from fame as the wunderkind of Theranos, a medical tech company. It's a saga of hubris, arrogance and basic greed, proving that men are not the only business CEOs who can be criminals, too. This seven-episode miniseries also stars Sam Waterston, Anne Archer, and William H. Macy.

JOE VS. CAROLE
Peacock
This wigged-out series stars Kate McKinnon and John Cameron Mitchell as the pair who helped make Tiger King a must-watch Netflix phenom. Now it's a parody "fictional" series created by McKinnon that gives the original a run for its money. Watch for Kyle MacLachlan and William Fitchner in key supporting roles.

THE THING ABOUT PAM
NBC
You will not recognize Renee Zellweger in the title role, playing Pam Hupp, a real-life Missouri insurance administrator who conspired to kill not only her good friend, but to frame her friend's husband for the crime. Her twisted story continues in this wild tale of murder and mayhem in the heartland. It certainly proves that all the bad people in America are not living on the coasts!


W CRASHED
Apple TV+
This weird biopic of Rebekah and Adam Neumann, the founders of WeWork, attempts to explain how a pair of narcissistic lovers somehow formed a company that (at one point) was valued at billions of dollars. Jared Leto and Anne Hathaway play the dysfunctional couple that lived an outrageous lifestyle while driving their business into the ground in this slightly twisted series.

WINNING TIME:
THE RISE OF THE LAKERS DYNASTY
HBO
This look back at the legendary 1980s Los Angeles Lakers NBA basketball team is a slightly fictionalized account of the times that included Magic and Kareem. The stellar cast may make you look twice, as John C. Reilly plays Lakers owner Jerry Buss, with Adrien Brody, Jason Clarke, Gaby Hoffmann, Sally Field and Jason Segal joining in for the nostalgic fun.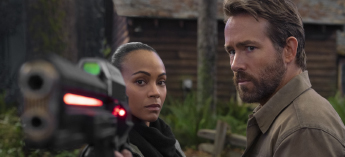 DRAMAS OLD AND NEW
THE ADAM PROJECT
Netflix
Another star-studded Netflix movie starring Ryan Reynolds is upon us, in this mixed-up saga of Adam, a man who travels through time only to meet himself as a young boy. Things get strange from there in this comedy sci-fi adventure that also features Jennifer Garner, Zoe Saldana, Mark Ruffalo and our favorite quirky actress, Catherine Keener.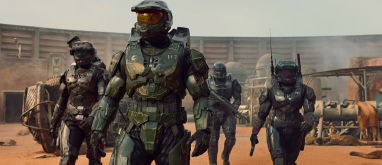 HALO
Paramount+
This long-anticipated series is based on the video game of the same name that was released 20 years ago. This show has taken awhile, but now Pablo Schreiber takes on the leading role of Master Chef, in a story that happens in the 26th century. He's given support by Bokeem Woodbine and Natascha McElhone in a story that follows aliens out to wipe out human existence.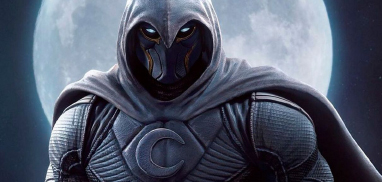 MOON KNIGHT
Disney+
Oscar Isaac stars in this mysterious series based on the Marvel comic of the same name. He's a gentle man who works in a gift shop, who one day discovers he has an alternate identity, that of mercenary Marc Spector. Set in and around the Egyptian pyramids, this eerie superhero tale also features Ethan Hawke and Gaspard Ulliel.