There's so much to love about the Mesoamerican cuisine at HOWM Cocina & Cocktails in Chelsea, nestled at the forefront of the trendy Selina Hotel. It's not a type of fare commonly found, even in a world-class restaurant town like New York City.
HOWM (pronounced "home") almost takes up the entire lobby of the Selina, and its décor mimics that of the nearby galleries yet has a quaint, comfortable charm at the same time. Immediately upon entry, you are captured by the colorful Latin-inspired print banquettes, lofty ceilings, and an eclectic mix of art on the walls. HOWM has become a go-to spot for gallery hoppers and passersby thanks to authentic grub, genuinely unique cocktails, and where guests are free to linger for as long as they wish.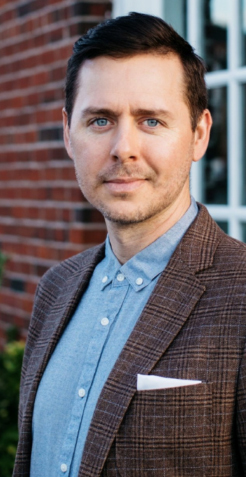 HOWM has a friendly hardworking staff who are super-welcoming, and where the kitchen will customize dishes to your taste. A special bonus is that they feature a wide selection of small plates that are not small at all—the portions are some of the most generous that I have ever encountered at a downtown fine dining establishment and are ideal for sharing. The small plates replace traditional appetizers on the HOWM menu and are an absolute bargain. We tried several selections, including the Peruvian Ceviche made with local fluke and sweet potato and Yuca Fries twice cooked with homemade Chipotle Mayo.
We were amazed at the freshness and authenticity (all produce is farm to table, and meat, fish, and poultry items are locally sourced). Executive Chef Byron Penafiel (formerly of BLT Prime, Rotisserie Georgette, and Buddakan) personally oversees the purchasing of all kitchen provisions and has a natural gift for Mesoamerican cooking since he is originally from Ecuador.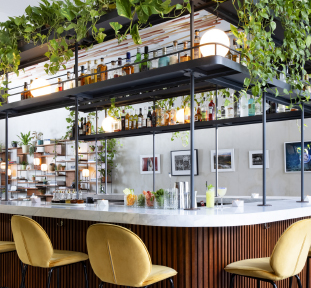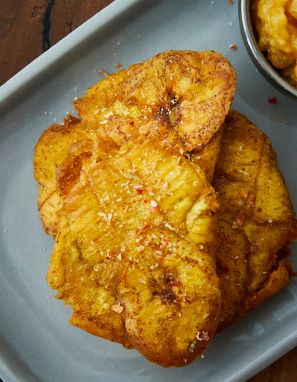 FINGER-LICKIN' GOOD
Entrees are incredibly tasty with the much-heralded Churrasco, a 20-ounce grass-fed bone-in Ribeye with Chimichurri sauce, Charred Green Onion & Japaleno. This is a divinely marbled cut of beef roasted to perfection that any carnivore diner would love. Still, it's HOWM's Chicken A La Brasa (aka Peruvian Chicken) that gets the most attention out of all the large plate offerings. This coveted dish is a whole chicken with Guava sauce glaze, roasted to the perfect golden brown and then served with roasted Confit Tomatoes and Aji Verde. Also available is family-style service, where you get to pick a set amount of small and large plates off the menu at a "per person" price.
MENU MUST-HAVES
We met owner Jonathan Knudsen to find out more about the most popular on the HOWM menu. He told us that in addition to the aforementioned that "the Chaulafan, a Latin American version of Paella is extremely popular that is combined with Salsa Verde, Chili Oil and several types of hot peppers. Another popular dish is The Charred Octopus served with jalapeno hummus and braised hominy. These dishes bring a sensibility to the table through traditional flavor profiles yet elevated using modern techniques and recipes."
DECADENT DESSERTS
Top off your culinary experience with some of the most unusual desserts. Take warm Churros Bites most familiar to American palates served served with hot chocolate sauce in a mini coffee cup. We strongly suggest trying the Pan Dulce, a delightful warm bread pudding, with White Chocolate. Then there's creamy La Concha, which is Salted Caramel Ice Cream with Whipped Cream and Shaved Chocolate, and the vibrant Pumpkin Panna Cotta. Several flavors of homemade Gelato are also available.