Marilyn Hoffman
America's $100 Million Dollar Realtor
By Cecilia Ruane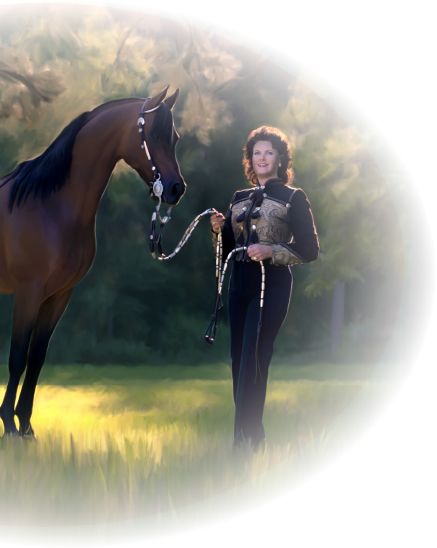 Marilyn Hoffman's expertise in selling extraordinary farms, ranches, and estate properties attracts a clientele that reads like a Who's Who of business, sports, entertainment, and the social register. Golfer Lee Trevino, a Saudi Prince, sports legend Deion Sanders, transportation secretary Milo Bryant, a billionaire Texas oilman, Horatio Alger member Carl Westcott, cosmetics queen Mary Kay, Merv Griffin, and a major sports team owner have all been her clients.

Marilyn recently made history by listing the most expensive home in Texas, a $100,000,000 property. She also sold one of the largest estates in Texas to the new owners of a major sports team. Her sale of a $9,995,000 penthouse in Dallas was the most expensive penthouse ever sold in Dallas.

Marilyn sold a $13,500,000 estate to the owners of a Scottish castle. Her most recent sale was a $20,000,000 estate that she listed, sold, and closed for full price in 24 days. This 35,000 square foot home was the largest and most expensive sale in the state. This estate was previously listed with another international realtor at a lower price and did not sell.

"Marilyn's aggressive approach to the international marketing of the property resulted in a completed transaction in five months from start to finish. I'm hasten to add that the prior agencies failed completely to do any effective marketing of Brantley Manor, although I did spend a substantial upfront marketing fee with them."

Eugene L. Brantley, Esquire
Seller of a 13,000 sq. ft.
South Carolina Mansion 


Marilyn Hoffman sold this 35,000 sq. ft. $20,000,000 estate for full price in only 24 days.
It was previously listed with another international realtor for years unsuccessfully.
MEADOWLAND FARM
LaGrange, Kentucky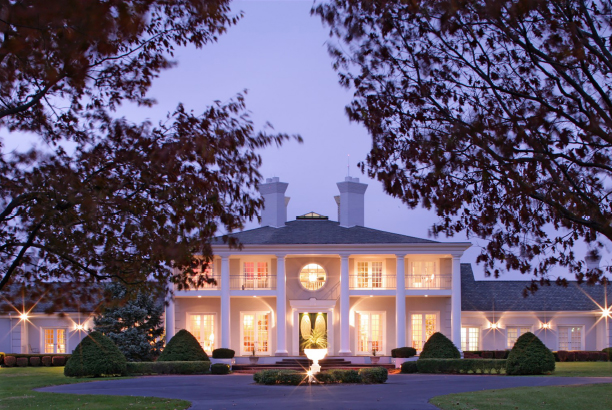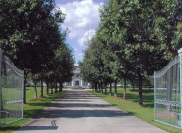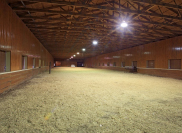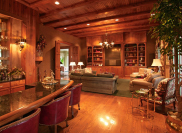 MEADOWLAND FARM
One of the Landmark Kentucky Estates
LaGrange, Kentucky
Formerly the LaCroix Farm, this stately mansion sits at the end of a long tree lined drive overlooking 82 picturesque Bluegrass acres and 2 fountained lakes.
This landmark farm has one of the great Kentucky mansions, a 12,000 square foot Neo-classical-style home with an 1885-circa historical restored guesthouse and a state-of-the-art equestrian facility with 48 custom stalls, 3 grooming bays, lounge and office, 3 wash stalls, an indoor walker, a 240' indoor arena and a 270' outdoor riding arena. Meadowland Farm embodies the quintessential Kentucky bluegrass farm, in the equestrian community of L'Esprit, offering direct access to 26 miles of trails. There are 6 bedrooms in the main
home, including a completeguest suite with kitchen and private entry.
It is in perfect condition with recent renovations to the main home, barn, fencing and landscaping. There are 6 fireplaces, a 4-car garage, lavish entertaining areas, downstairs master suite, finished basement with wine cellar and exercise room.
The stone guesthouse has 3 bedrooms, 2 baths and has been lovingly restored.
Offered at: $3,900,000.
Contact Marilyn Hoffman at
Hoffman International Properties
MarilynHoffmanRealtor.com
214-698-1736 or 214-674-3961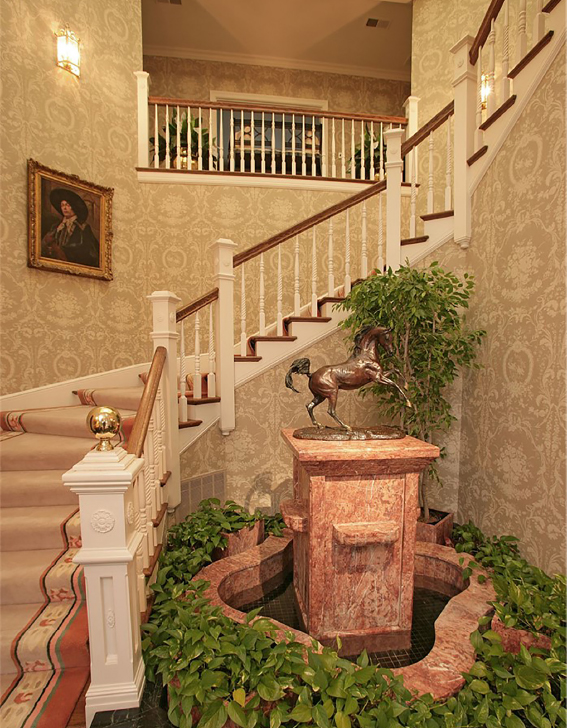 Willis Branch
Richmond, Kentucky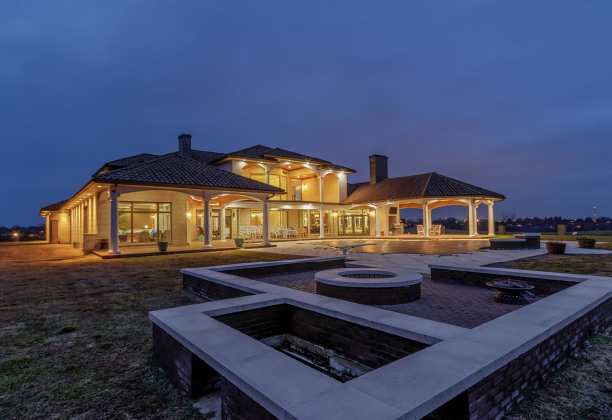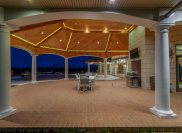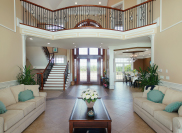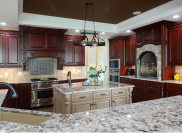 Willis branch
The Ultimate Bluegrass Estate
Richmond, Kentucky
Perfect for grand-scale entertaining and family living, with huge entertaining areas, as well as 6 spacious bedrooms and 7 full bathrooms. For outdoor entertaining, there are extensive terraces overlooking the saltwater pool and the 150-acre private lake.
In winter, your heated floors keep you toasty and warm. The gourmet kitchen has a cabinet-level fireplace used for warmth and for cooking. Lush master suite features a steam sauna, a separate makeup area, and a walk-in closet made of American cherrywood.
The highlight of the property is a $3 million 2,000 square-foot nuclear/biological fallout shelter and separate mother-in-law suite. The property also features 2 natural gas wells which is a huge saving on your utilities.
Just listed, this spectacular estate is offered at $6,500,000 or $6,900,000 including lavish furnishings.
Owner will also consider selling the home with 10 acres for $4,500,000

Contact Marilyn Hoffman at
Hoffman International Properties
MarilynHoffmanRealtor.com
214-698-1736 or 214-674-3961