Churrascaria Plataforma is an authentic Brazilian restaurant serving delectable grilled meats. Originated in the early 1800s in Southern Brazil, this Rodizio-style serves a wide variety of meats tableside. There is no traditional menu as it consists of an all-you-can-eat with ongoing service.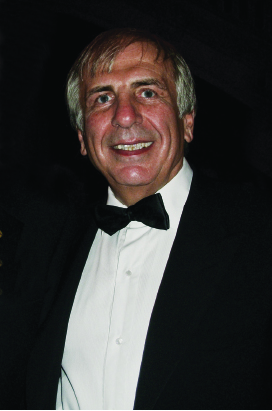 Incredibly delicious steaks, sausage, pork loin, lamb, and chicken are just some of the choices, along with plenty of sides. In addition, the lively bar offers wines by the glass, cocktails, and their signature Caipirinha. 
New York Lifestyles sat down with owner Joao de Matos to discuss his start in the hospitality business, the difficulties of running a restaurant during the pandemic, and why it has become so popular with visitors and locals alike.
What made you get into the hospitality business?
I was born and raised in São Paulo, Brazil, where my family owned a bakery, so I knew I was going to be involved somehow in the food business from a very early age.
What made you open an authentic Brazilian Rodizio-style restaurant? 
Since moving to New York, I've been a huge advocate of my home country. So, forty years ago, I opened a travel agency which is today the number one agency in the United States in ticket sales to Brazil. Back in the days, the agency used to organize group trips to Brazil, and during one of the trips, I brought a group to a Churrascaria in Rio. Word got out, and every single group traveling to Rio wanted to try a Brazilian churrascaria. Then a light bulb went off in my head, and I decided to open the first Brazilian churrascaria in the U.S. Plataforma was the first of its kind. 
Do you have a favorite cut of meat? 
That's a tough question because I love all the cuts we prepare at Plataforma. But it is the Picanha, which is grilled to perfection and carved to your desire, which is a favorite. Many Brazilians would say that Fraldinha has a better taste and flavor. My recommendation is to try them all. Every cut has its distinctive flavor and tenderness.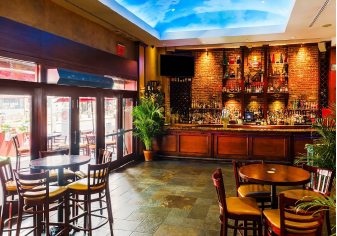 What were some of the difficulties of operating a restaurant during the pandemic?
No one could have seen this coming, and most restaurants were unprepared. We faced challenges still. That shock of not knowing how to generate enough revenue to keep everyone on the payroll, the fear customers were having of indoor dining, policing our customers to make sure they would wear masks while not eating, and finding and retaining enough staff. But we were always optimistic that we would come out of this stronger and better than before.
What makes Churrascaria Plataforma different from other similar restaurants?
The concept of a Brazilian steakhouse is to start a meal with an all-you-can-eat salad bar; however, at Plataforma, we like to call it a Gourmet Salad Bar. We are not trying to reinvent the wheel here, but our uniqueness makes us special. Quality is our top priority, so we constantly make sure we serve the freshest items and special recipes. As a result, we give our customers the option to feel immersed in a different dining experience. And we've been doing that successfully for 26 years.
For more information on Churrascaria Plataforma, visit plataformaonline.com