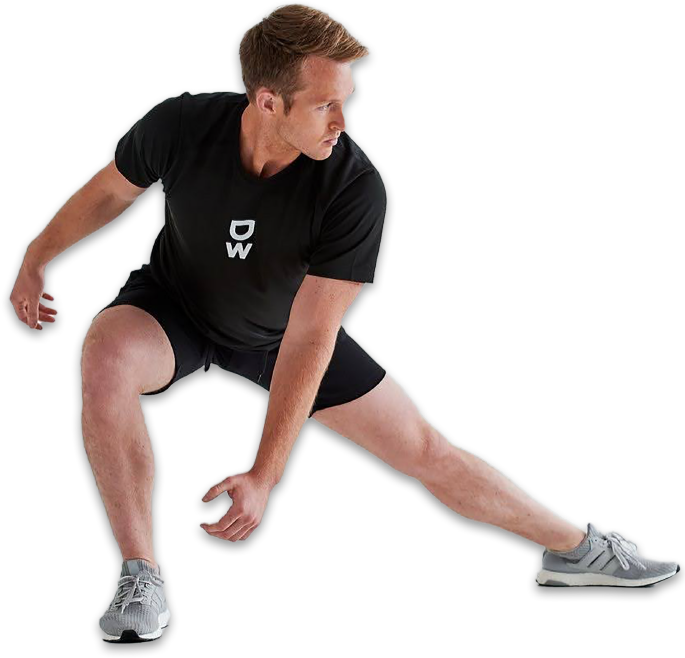 Models turned actors and actors moonlighting as models are as old as Hollywood. But a media guy turned both? That's a rare feat, but it's the topline of Shaun Melady's story.
Though he grew up dreaming about being on screen, Melady pursued a career in communications, eventually becoming a top marketing and PR strategist for brands as varied as Jaguar and NASCAR. He also grew adept at social media, helping companies enhance their images across platforms like Instagram and Tik Tok. And then he realized he could be in front of the camera.

A SHINING STAR
"When I was working in PR, I saw there was a casting call for a Fashion Week show, and I knew I had to do this," Melady said. He connected with a prominent modeling manager, Ryan Colby, and thus began his new career. I know I was extremely fortunate and blessed. But unfortunately, it doesn't happen to everybody," he says. You don't go to a casting call, work, and meet a manager, so I knew it was meant to be from there."
High-profile gigs like being the Michelob Ultra guy (his chiseled jawline getting credit in numerous Anheuser Busch ads) helped him graduate from walking shows (Elie Balleh Couture, Kuéne, Kevin Shahroozi Designs, Cindy Tran Fashion, Status Plus Fashions) to starring in them. He was recently cast on the second season of the smash-hit web series The Grams, a dramedy that brings a comedic twist to oh-so-series topics like loneliness and depression. Melady portrays Ned Winkle, a handsome quirk-bro who collects vacuum cleaners. He has also starred in short films as varied as The Disturbance Call and Abysmo, and web shows from Atlantic Records like Labeled Series and Anya Marina: Indie-pendent Woman. He's also appeared in TV and films, including Abbie Stonehenge and Murder Under The Friday Night Lights. Like most models who segue into acting, he began the pivot on stage in the Off-Broadway plays: The Persians, The Killers, and Disconnected.

STREET SMARTS
Although the native-born Floridian did not train at Julliard or other prominent performance art schools, Melady has found his classes. Where else but New York City. He loves people-watching and observing the physical idiosyncrasies that make characters. Facial tics. Body language. Eye movement. This is Melady's curriculum. "I see the nuances in facial expressions when I watch movies or body movements, so I look at acting on screen like that or in general when I'm out and about in a bar or restaurant, and I see someone holding something a certain way," he says. "I study distinctive characteristics to help create characters. I'm focused on making it as relatable as possible for each situation.
It can be something as simple as a cup of joe. "If I am in a coffee shop with a friend or something in a scene, I take my cup of coffee and swirl it around like you would in real life and not be stiff," he says. "You want to bring an element of each person in the scene so everyone can relate to the person or take a scene and make it quite different to make it uncomfortable to portray awkwardness. I think it's important because the end goal of each character on screen comes from personality and human traits. So why not bring humanity into this for my particular style?"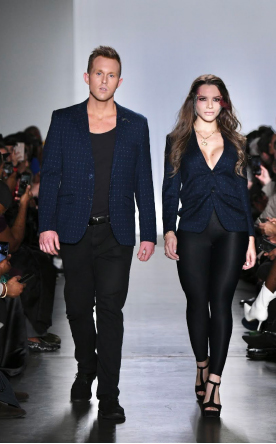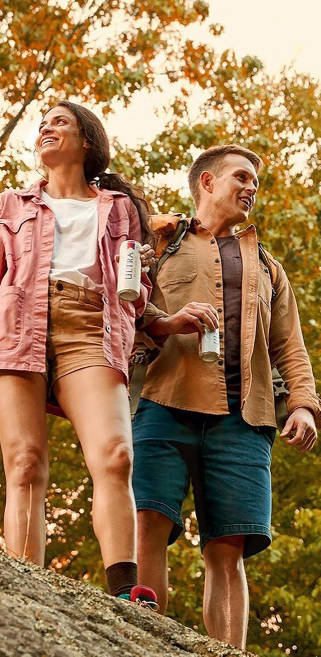 Though he's steadily climbing up the acting ladder, Melady hasn't given up modeling. In addition to Anheuser, he continues to be the face of several other campaigns, including Tricots St. Raphael, Kane 11, BABE Rosé, and even the US Navy.
"You know how when you have those dreams when you're growing up, and you're like, 'that would be so cool, that would be awesome?" Melady says. "Acting, singing, and modeling, that's what it was for me.