A BROADWAY
POWERHOUSE
An Exclusive Interview With Producer Stewart F. Lane
By Patricia Canole | Photography Neil Tandy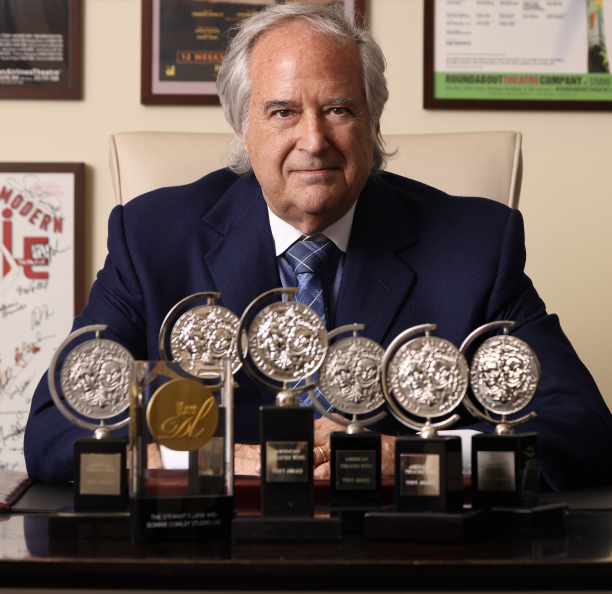 Broadway is a risky business. Audiences can be fickle. Some shows take off while others don't. But despite the uncertainties, Stewart F. Lane says it's all worth it. For this Tony award-winning producer (La Cage aux Folles, Thoroughly Modern Millie, War Horse, A Gentleman's Guide To Love and Marriage to name a few), the risk is intense, and the stress is extreme.
The chance to make something great so balances the equation. For Lane, it's never been a real issue. His other accomplishments are equally stellar: Director, playwright, author, former actor. Lane is also part-owner of the Tribeca Grill with Robert DeNiro. He is also the co-owner of The Palace Theater, currently being renovated and slated to reopen as part of the multi-billion-dollar TSX Broadway project. 
But it is as a producer he is known best and unofficially named "Mr. Broadway." 
We recently met with Stewart F. Lane to find out how it all began. 
What inspired your love for theater? What was the first show you saw?

My best friend in elementary school was a kid named Ricky. We used to hang out after school together. Ricky would play Broadway albums, and we would watch comedy movies together. One day Ricky said, "My father is in a Broadway show. You should join us." I had never seen a Broadway show. I loved the excitement of putting on a jacket and tie and driving into Manhattan with Ricky and his mother. Ricky's mom marched us down to the front row to see a musical written by Neil Simon called Little Me, starring Ricky's father, Sid Caesar.
Sid was up on stage tap dancing, singing, making jokes, and the audience was roaring with laughter. We got to go backstage afterward to visit with Sid. The whole experience was magical. At that moment, I knew that I wanted to work in the theater. 
What does a Broadway producer do?

Most often, when people talk about Broadway producers, they refer to the lead producers responsible for all the costs which can be divided into the three different phases of the show's life. The main phases include development, the run of the show, and the closing costs. 

The development phase includes presenting the show to theater owners or investors to entice them to join the producing team. The development comprises budgeting, raising funds, securing the director, and key creative designers and cast. The many costs associated with getting an idea or script from the page to the stage can be development costs. Once the show is headed to a
Broadway theater and starts rehearsals, the costs and phase move from development to running the show costs. This often includes rent to the theater, marketing, accounting, and other expenses while the show sells tickets to the performances.
The closing costs are the lead producer's financial responsibility and include expenses of shutting down a show and moving it out of the theater. In addition, it can cover any outstanding costs incurred during the run of the play. The lead producer's responsibility is to understand when the correct time is to stop selling tickets and announce the last performances.
The other names listed are the co-producers who collaborate with the lead producer to raise the financing for the show. It also gives a co-producer access to certain perks; the biggest is usually the credit above the title and, therefore, the eligibility for a Tony Award. This credit and eligibility are what separates a co-producer from an investor.
Then there is the executive producer that can be found above the title of a Broadway show. They are often general managers with many years of experience who can advise the lead producer, consult with raising funds, and expedite conversations with theater owners, designers, and unions.
How is theater producing like other types of business, and how is it different?

Not all theater producing is the same. There are non-profit organizations and commercial theater companies. Non-profit theater organizations sell tickets, but they also receive funds from donors. I am a commercial producer, which means my shows succeed or fail based on ticket sales. I can have the most incredible performance, but the show closes and investors lose their money if I don't sell tickets. 
Commercial producing is like other businesses in that if it cannot make a profit, the company or, in this case, the show closes. In other businesses, starting small and proving market demand is crucial. The same is valid with theater producing, where we find out-of-town tryouts. If a show gets good reviews in regional theater, it is assumed that the show will work on Broadway.
One of the biggest challenges to any business is to let customers know about your product, and nothing does that more effectively than the Internet.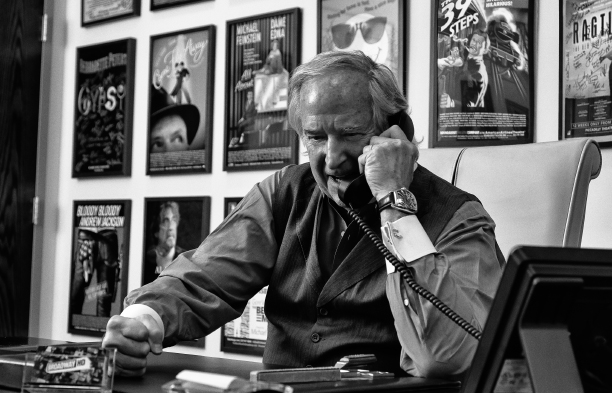 This brings us to the popular streaming service you founded with your wife, Bonnie Comley. Tell us more. 

Bonnie and I founded BroadwayHD in 2015, which is a pioneering on-demand Internet streaming service. I love going to the theater, and I love sharing great theater experiences with friends and family, so we created it. 
Taking the Netflix subscription model and applying it to live theater shows, BroadwayHD features high-quality filmed Broadway and Broadway-caliber, full-length theatrical productions. Subscribers have unlimited on-demand access to a library of more than 300 high-quality, full-length stage shows from Broadway, The West End, and beyond. It's a way for Broadway fans to watch shows without waiting for the 8 pm curtain to rise
BroadwayHD is expanding the theater audience by giving them access to a theater anywhere and anytime. The digital version of a show is a full-length commercial for the live stage show. It provides a chance for the consumer to try the product in digital form at a lower price point before investing in the live stage version of the show. People don't need to choose between the filmed/digital version of the show or the live stage version—they can have both.
How do you know which projects are worth your investment?

The fact is you never know what is going to be successful. Success in the theater business can mean several things. A show can be financially successful, critically acclaimed, and/or award-winning. Not all award-winning shows are economically prosperous, and sometimes critics hate a show that makes money! I always look for strong characters, an engaging plot, and a budget that makes sense.
What are some valuable strategies to succeed on Broadway as a producer?

I believe that you need to love the story. It might take seven years to develop a presentation for Broadway, and if you don't love the story, it's hard to keep going forward. It's also essential to work with people that have experience, trusted members of the Broadway community because they have relationships with union leaders and other key players in the industry.
I also tell new producers to try and wear two hats when they can. In addition to being the producer, be the public relations, marketing, designer, etc. By doing so, you can generate income from another source and increase your chance of a profit from the show.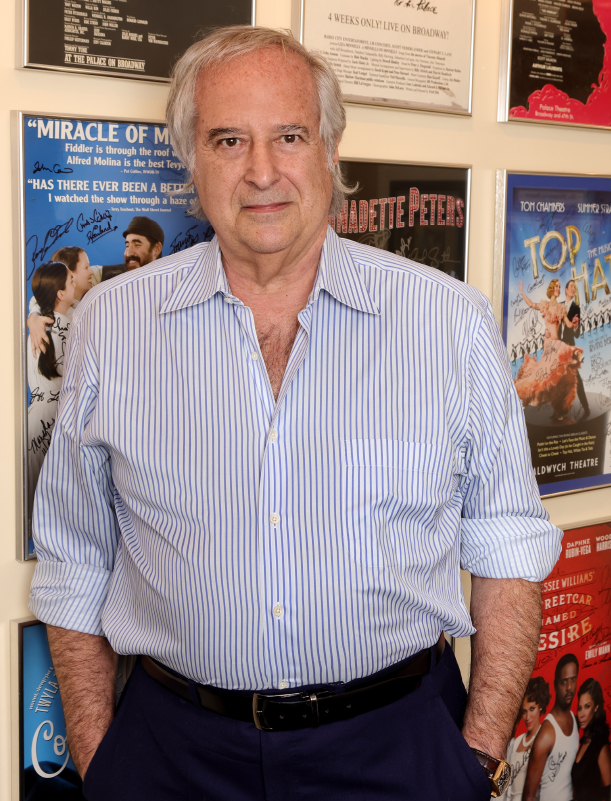 How do you maintain a passion for the theater despite all the risk and stress of producing?

I've been lucky to have had more hits than flops, and when you've got "the fire in your belly," you don't give up.
Can you reveal any projects you are working on today?

Zorro, The Musical at the Charing Cross Theatre, is a show that I am very excited about producing in the UK. Set in the sizzling heat of 1805s California, a pueblo is under attack from its autocratic leader. The famous red-hot tale of the masked hero, El Zorro, fighting for justice and freedom is told in an immersive, thrilling, and headily sensual new production. With zealous, get-on-your-feet music, featuring international hits by Gipsy Kings including "Bamboleo," "Baila Me," and "Djobi Djoba" alongside original music to express a fresh new tale of love, hope, and courage.
We are also working on some exciting new filmed shows for BroadwayHD. Little Women The Musical and Broken Wings is a musical based on the best-selling novelist Khalil Gibran's The Prophet poetic book and an original score from Middle Eastern duo Nadim Naaman and Dana Al Fardan. Performed in-the-round, Broken Wings takes us on an unmissable musical voyage. Over a century later, the themes and debates raised in Gibran's story remain increasingly relevant today, exploring issues of gender equality, immigration, the freedom to love who we love, and what home means to us. The filmed version is spectacular and will be streaming exclusively on BroadwayHD. And we will be shooting Back Home Again, a new musical with an original story using the songbook of John Denver for BroadwayHD. 
I am also a co-producer on the Grammy-nominated Stephen Schwartz's Snapshots. In addition, I have several other cast recordings and concept recordings coming out in the near future, including This Ain't No Disco, and Nick Blaemire and Ethan Slater's Edge of the World.
The successful producer mentioned that he's been fortunate to work with so many talented people. If it weren't for the directors, the creatives, the talent, and the business teams, we would have nothing to bring to Broadway. "I feel so privileged that I have a part in bringing their creative works to an audience."

Welcome back, Broadway!