ON THE BIG SCREEN
TOP PICKS FOR MAY

DOCTOR STRANGE
IN THE MULTIVERSE OF MADNESS
PG-13
Sam Raimi fans will rejoice at his return to directing superhero movies with this second Doctor Strange Marvel flick. Raimi hasn't directed a film in nine years; it's been 20 years since his Spider-Man flick took Hollywood by storm and created the ever-growing audience love of Marvel superhero movies. Benedict Cumberbatch returns in the title role, with Rachel McAdams, Elizabeth Olsen, Patrick Stewart, and Bruce Campbell along for the ride.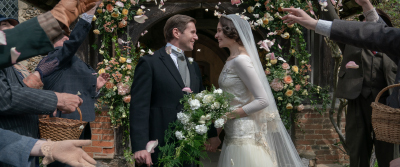 DOWNTON ABBEY: A NEW ERA
PG
The Crowley family is back in this second film, following the lives of the lords and ladies (and their downstairs staff) that live in Downton Abbey. Their stories continue as creator-writer Julian Fellowes moves the story to the South of France. As far as we're concerned, he could take them to Mars, and we'd still be on board to find out what's going to happen next! Starring all the usual actors and happily, 88-year-old Maggie Smith as the Dowager Countess is still going strong.

FIRESTARTER
R
Hollywood is taking another stab at Stephen King's 1980 novel about a girl who can start fires with her mind. Drew Barrymore starred in the 1984 original (she was nine at the time); in the 2022 version, 12-year-old Ryan Kiera Armstrong takes on the role of Charlie, the kid with fire in her eyes. Zac Efron co-stars as her father, who has telekinetic powers of his own; both are on the run from nefarious forces who want to use their powers for evil.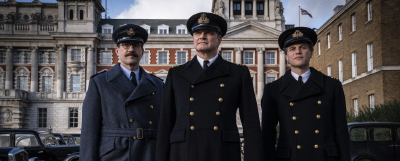 OPERATION MINCEMEAT
PG-13
Based on an actual World War II Allied operation spearheaded by two British intelligence officers, Operation Mincemeat is a wild and weird tale of creating a secret agent from a dead man. This crazy fact-based adventure story will keep you wondering and slightly amazed as the daring operation unfolds. Colin Firth, Matthew Macfayden, and Kelly Macdonald star in this fascinating drama from director John Madden.

TOP GUN: MAVERICK
PG-13
It's been 36 years since Tom Cruise took to the skies in Top Gun, and today he's proving that you can go home again, making a sequel to that cornball hit flick. He's hoping his fans want to see him back in the cockpit as a 60-year-old Navy test pilot who spends most of his time training the young guns coming up in the ranks. So if you head to the theater to see this one, look for Miles Teller and Monica Barbaro to provide youthful eye candy. Jennifer Connelly, Jon Hamm, Ed Harris, and Val Kilmer also star.