It's been a tough two years for everyone. But the live entertainment and Broadway industry could have been decimated if not for the strong leadership of Charlotte St. Martin and her team at The Broadway League.
Broadway League members and other organizations were able to participate in the $16 billion Shuttered Venue Operators Grant (SVOG) program. The much-needed funding continues to assist the Broadway industry to regain its position as an economic driver in New York City and cities with touring Broadway theaters across the country. I'm a great admirer of Charlotte St. Martin. Since 2006 she has been the head of The Broadway League, the trade association for Broadway theater owners, producers, presenters, and general managers. Anyone who can remain at the top of a multi-billion-dollar industry for 15+ years has leadership skills worth emulating.
As president of The Broadway League, St. Martin has effectively managed several significant challenges affecting the industry including labor strikes, economic downturns, and the COVID-19 pandemic. She has also had the responsibility of working with the American Theatre Wing to produce and promote the annual Tony Awards.
In her role with the Broadway League, St. Martin has been able to utilize her many years of experience in the hospitality industry, working for Loews Hotels in a variety of executive capacities. During her tenure, she has seen the most profitable years in Broadway history. Also, during this time, the Broadway League has introduced numerous programs and initiatives including Broadway Salutes (in partnership with the Coalition of Broadway Unions and Guilds), which recognizes veteran Broadway employees; Viva Broadway, an initiative to build bridges with Latino audiences, and Spotlight on Broadway (in conjunction with the NYC Mayor's Office of Media and Entertainment) which highlights the history of Broadway and Times Square. St. Martin was also at the helm when the Broadway League assumed management of the National High School Theatre Awards, also known as the Jimmy Awards.
Another of Charlotte St. Martin's initiatives, created to ensure the next generation of diverse audience members and theater-makers, is Broadway Bridges. Launched in 2017 with the support of the New York City Department of Education (DOE), the United Federation of Teachers (UFT), and the New York City Council, the mission of Broadway Bridges is to give every New York City public high school student the chance to experience a Broadway show before graduation. This year's goal for Broadway Bridges is to bring over 40,000 tenth-grade students and chaperones to a Broadway show. By June of 2022, the program estimates a total of 51,000 participants over its 3 years in existence.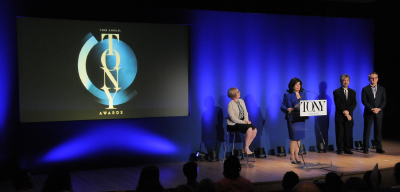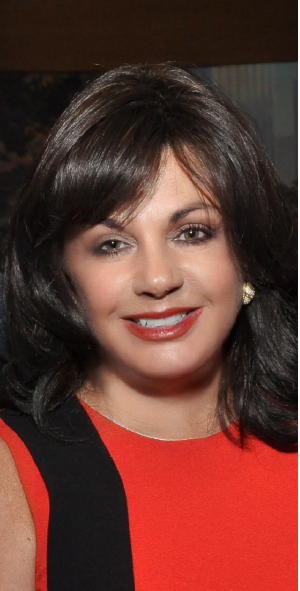 Recently, I had the chance to meet Charlotte St. Martin to find out more about her life.
Tell us what you're looking forward to for the next two years?
It is so great to see the life coming back to New York City and, of course, Times Square and the Theater District. During these times that challenged everyone, and especially those in live entertainment like theater, we learned that collaboration is the key to community and resilience. There is a new energy behind making our community more diverse and the evidence is overwhelming that we are doing just that. So, I look forward to the new beginning for Broadway. Incredible new works are being presented and I have confidence that we have just begun to see the best of Broadway.
What advice can you give to people who want to rise to leadership positions?
I was told in my teens as I started working at 12 years old that "if you work at something you love, you don't work a day in your life." I took that to heart. When I speak to those in the early stages of their career, I always recommend to them to "get the job they have done as well as you can do it but then volunteer in other areas to learn about the other opportunities."  It shows initiative, makes you a better employee—and executive—and puts you ahead of the game when opportunities arrive. Plus, it's fun. You work long hours, but if you love what you're doing, it isn't work!
What is your favorite show? And why?
That's such a hard question. All of Andrew Lloyd Webber's works touch my heart. Phantom, Evita is at the top of the list. Billy Elliot still makes me cry. But if I must pick one, it has to be A Chorus Line. It reflects the reality of theater, the passion of those who work in it—on and off stage—and the music and story just fill my heart.