CULTURE CAPSULE
Home & Lifestyle Innovations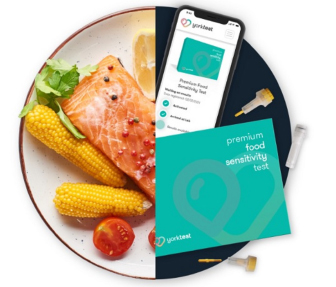 FOOD SENSITIVITY TESTING
Are your food choices sabotaging your wellness? Of course, we all know that food plays a vital role in our health and happiness. But, did you also know that, according to a well-vetted Healthline report, 20 percent of adults have a food allergy or intolerance? One of the tricky aspects is that reactions can sometimes take a few days to begin, and there's a long list of symptoms. In addition, some of the symptoms overlap with what most of us associate with a typical day—things like feeling exhausted or having aches and pains.
YorkTest has been around for 40 years, and I don't want to sound over-dramatic, but their at-home food testing kit changed my life. The kit was extremely easy to use, and the results were fast. The Premium Food Sensitivity Kit tests for over 200 food and drink sensitivities. Allergies and intolerances aside, the test will tell you the foods your body needs to thrive. For example, I learned that I have a hit-or-miss relationship with carrots. So, I didn't eliminate them, but I keep it in mind to create a good weekly balance. In sum, for less than $200, YorkTest can provide critical insight to make informed decisions on what many people consider the foundation of good health—your food choices.
Perfect for: People who suspect an allergy, folks experiencing headaches, bloating, indigestion, or exhaustion, athletes, and anyone who wants insight on their specific nutritional needs. Info: yorktest.com/us
---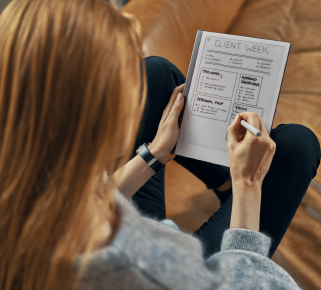 THE NEXT-GENERATION PAPER TABLET
I hold my own with technology, but new gadget set-up sometimes requires a cocktail, screaming into a pillow—or both. But, as a writer, I was intrigued by the reMarkable tablet. It's basically technologically advanced paper, and it's been wooing me for some time. So, it's time to take the tech leap. If you've been following this column, you know I prioritize the 'out of the box' experience. In other words, is this product intuitive, or am I reaching for the cocktail shaker and pillow? The reMarkable tablet is a minimalist's dream – streamlined packaging and no useless paperwork. I turned it on, followed the prompts, and was fully up and running in ten minutes. Toggling between different types of paper layouts is easy—lined, graph, plain, or checklist—but the layering feature really won me over. Sure, you can create a lined paper document and take notes in class or a meeting; it will even convert to text if you'd like. But let's say you're brainstorming a patio project at home. You can make doodle drawings and build multiple layers, mimicking transparent tracing paper. Or perhaps you scribbled the perfect flowchart during that chaotic zoom, and you want to send it to colleagues. No worries, you can use the stylus to draw a box around that specific item and save it separately. All your files are accessible from your laptop or phone via the app or Google Drive, Dropbox, or Microsoft OneDrive. Regardless of 'who' is at the helm—my right brain and its creative doodles or my left brain's need to make obsessive checklists—I reach for ReMarkable.
Perfect for: anyone who wants to capture ideas on the go, folks that like to collaborate, people that are looking for a super lightweight creative solution. Info: remarkable.com