One New York woman is trying to change that. She's created a beautiful way to memorialize a lost loved one by holding them close—and breathing a new sense of hope every day.
We met with Jennifer Graziano, a mother, lawyer, radio host, and funeral director who shed light on grief and her new jewelry collection.
Tell us more about yourself, Jennifer?
I'm a New York-based, fourth-generation funeral director whose passion has been focused on helping people heal and feel better through life's most challenging moments. I've helped families engage in meaningful dialogues about the end of life and final planning. These are uncomfortable yet necessary conversations, and I've found through experience that the discomfort fades away once you begin the discussion.
Then in 2019, to help ease the pain of losing a loved one, I designed and launched The RememBar Collection, exquisitely crafted, beautiful jewelry to keep close to the ones you love. I've enjoyed tapping into my creative side after a lifetime in the "strictly business" realm, and I'm gratified knowing I'm creating something so powerful and comforting to so many.
Did you feel destined to be in the family business?
I always said the funeral profession chose me! I credit my parents for dissuading me from falling into the generational trap of a family business. 
They wanted more for me and encouraged me to explore other talents and finish law school. I'm grateful to them for that, among many other things. I wanted to continue that tradition of helping others navigate through loss. For our family, it was about attention to even the most minute detail, anticipating every need, and providing the most satisfactory service possible. I don't regret my decision, but I'm also grateful that I've parlayed these lessons into other passions such as writing, blogging, radio show, and jewelry collection.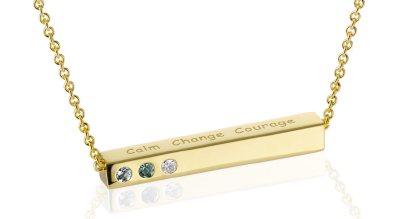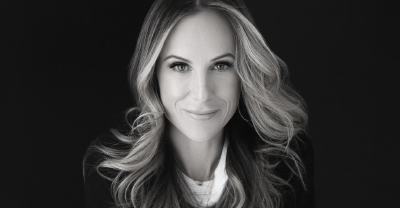 What inspired you to design The RememBar Collection?
 I'm a sentimental person by nature; I save everything from loved ones I've lost. Part of RememBar is attributed to that side of me, my longing to hold on to people I've lost. Everyone is searching for comfort, something tangible to uplift them and remind them to have hope. The collection pieces afford hope and positivity to those who wear them.
I also noticed a void in the market for quality, finely crafted, beautiful memorial jewelry. RememBar also allows everyone who's experienced a loss to find comfort. The custom bars can not only hold cremated remains but also a lock of hair or favored perfume scent. I felt the collection could benefit everyone.
My mother was a driving force behind my move to launch the Collection. It had long been an idea that lived in the back of my mind, and she encouraged me to move it forward. Sadly, I lost her in 2020 and wear two bars commemorating her. As a result, I feel both the effect and comfort of the healing pieces.
Is it possible to balance motherhood and career?
I don't think a proper balance is ever achieved, and I've learned to embrace the imbalance. Life is supposed to be chaotic and hectic, at least for me, as I find it's when I perform at my best. However, I believe a working mother can show her children that anything is possible. You can be a good mother while also pursuing a career. Ultimately, being a good mother is what matters most to me in this world. My daughter is my life's work. I balance everything else around that premise.
Is there a particular mantra/philosophy you live and work by?
 I've always lived by the mantra, "this too shall pass." My father always said those words to me in my darkest moments, and it's one of those phrases that repeatedly call to my mind and remind me he was right. Somehow, we get to that light at the end of the tunnel and get to the other side. When we look back, we don't always know how we got there; we smile knowing that we did.
For more information on the RememBar Collection, visit: remembarcollection.com