Consuelo Vanderbilt Costin is the co-founder and president of SohoMuse, a career networking site for creative professionals worldwide to network and collaborate in a variety of creative industries. SohoMuse, which opened in 2018, is home for the world's top creatives, including Peter Landesman, Fern Mallis, the creator of New York Fashion Week, and fashion designer Nicole Miller.
Consuelo is a successful entrepreneur in the technology industry and a seventh-generation descendant of railroad magnate Cornelius Vanderbilt. She began her career as a singer-songwriter securing her first record deal in the United Kingdom when she was 21 years old. She founded her record label in 2010, earning her the title of Billboard Recording Artist, with all her singles reaching the top ten and her most recent single reaching the top five.
New York Lifestyles sat down with Consuelo Vanderbilt Costin to discuss SohoMuse, the legacy of her family name, and what the future holds for Consuelo and SohoMuse.
Where were you born and raised?
I was born in New York and raised in London. But I've had a nomadic life living in Los Angeles, San Francisco, then Italy. I eventually moved back to London, where my mother enrolled me in Queen's Business & Secretarial College. However, my rebellious nature internally forced me to follow my dreams. I would later attend the Mountview Academy of Theatre Arts.
Is there pressure being a descendant of Cornelius Vanderbilt and carrying the legacy?
I would say more internal pressure on myself than external pressure. When I started my music career, I did not use the Vanderbilt name. I wanted to succeed on my own and create my legacy. Although we came from two different fields of thought, Cornelius and I both wanted to be successful, and making my own success story was essential to me. I have started to feel external pressure, especially being a businessperson carrying the family name. But I have found success on my own with and without the name because I pressure myself to be great and most importantly to give back and help others.
What made you create SohoMuse?
SohoMuse was based on the premise to connect artists, allow them to create work opportunities with potential collaborations with new people, and help to source talent and distribute their work. People are the foundation. SohoMuse is more than a networking site; it is a collaborative community. I have adopted the "Disney Model," developing strong strategic partnerships to give creative professionals in our network the most opportunities to collaborate, create, and even distribute their work, which is a crucial aspect of getting the artist's work out to the public. Part of my vision came from being on tour during my music career and my need to find freelance people from hairstylists, writers, graphic designers, and editors. I wanted to create a vetted community where these professionals could easily find each other.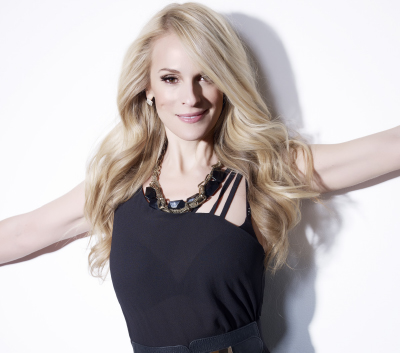 Do you have any exciting projects in the works?
We opened a younger tier site called SohoMuse World for upcoming and aspiring students to meet successful creative professionals in their respective fields and others to collaborate and learn.
One of our offshoots, the Muse Master series, has live interactive webinars for fashion, music, animation, design, film, and other various professions, for students ages 14 to 24 to get guidance from creative working professionals. Muse Masters is the first platform to build and source talent, giving them the tools to land their dream jobs, the opportunity to get excellent one-on-one tips from top industry professionals, and have their work distributed. 
We have also now started sourcing I.P, producing content, and helping to distribute it to ensure jobs for our members.
Where do you see yourself and SohoMuse in the next five years?
I see us opening our studio or selling into a studio. Like a Disney studio, I want SohoMuse to be the one-stop shop where creative professionals meet from around the world, whether it be in-person or online, and have a place to share their ideas and work. Cornelius started with transportation, and I see SohoMuse as the web's creative transportation hub. I put my music career aside to build a new legacy, and I am proud that I can provide opportunities and jobs around the world for people. That is a fantastic song I can write!
For more information on SohoMuse,
visit: sohomuse.com