Classical pianist Micah McLaurin brings a youthful flair and energy to a genre famous for playing by the rules. Based in New York, 27-year-old McLaurin recently returned from a tour of Europe, where he received critical acclaim for his magnetic performances. The repertoire from traditional Chopin to a new suite of modern pieces lit up social media last month when he premiered Bohemian Rhapsody in Blue—a combination of pop favorites "Bohemian Rhapsody" and Rhapsody in Blue into one song.
McLaurin began playing piano at eight when his grandmother passed along her vintage piano to his family. Among the seven children in his family, the artist showed the most interest and musical ability, and with his family's support began taking lessons to develop his skills further. "The talent came naturally, but I was not aware of it," he says. "I just wanted to play and improve my abilities beyond the basics." McLaurin continued to take private lessons for the next decade in Charleston, then advanced to conservatory training, including five years at the Curtis Institute of Music in Philadelphia, followed by two years in the master's program at Julliard.
"Building a career in music starts as young as being a child or teen," says the musician. "From the age of thirteen, I was already entering international competitions and securing professional engagements in the U.S. and abroad, and then it was a constant build from there." That build has led McLaurin to the most prestigious concert halls performing with the most renowned orchestras in the world, including The Philadelphia Orchestra and the Cleveland Orchestra, with whom he played at the age of sixteen.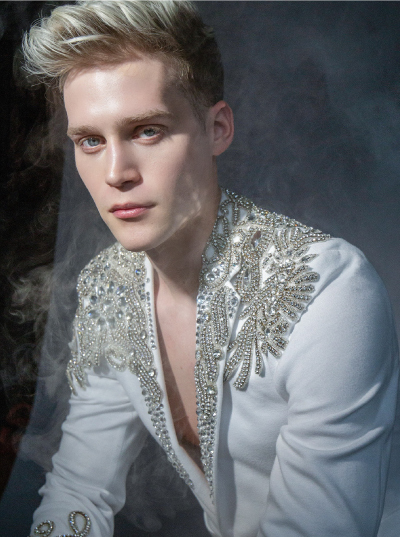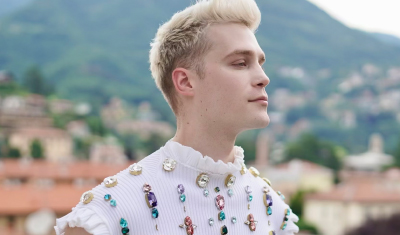 ACHIEVING PERFECTION
No matter how much formal training or practice a musician has in preparation for performing and touring, McLaurin says that it is a complex process and shares, "You have to grow with the music, and you go through various stages with it. It's a relationship that does not happen overnight; I begin months in advance with a piece. It's similar to being an athlete in terms of training, focus, and consistency to achieve perfection." McLaurin is honest about acknowledging that the most challenging part of being a musician is that he cannot ever rest on his laurels. "The work never stops. There will never be a point where I will be as great as I want. You must be self-aware and not develop bad habits. You need to push yourself to be even better than you were the day before," he explains.
A common trait among musicians is a reverence for music spanning several genres. McLaurin agrees and says, "I do not listen to just classical. My playlists are all over the place, including pop, jazz, and disco. Lately, I have been into Donna Summer and jazz pianist Beegie Adair. Beegie is so elegant in her artistry; she always has you in the palm of her hands, and she never derails the listener with crazy antics. In terms of favorite composers, I have always loved Chopin; the emotion of his music is so immediate. I feel it directly, and it has no boundaries, which is why so many worldwide listeners respond to it. I also love Rachmaninoff; he is very passionate, and his melodies are some of the most beautiful that I have ever heard and will bring me to tears sometimes." McLaurin is also a huge fan of Lady Gaga, whose music he found comfort in while his parents put him through conversion therapy during his tween years.
What is next for McLaurin? "I have my Lady Gaga video, 'Rhapsody in Gaga, just launched. I want to follow that up with classical arrangements of popular songs, possibly including the works of Abba, and even Christmas music." And, Of course, there will be more live appearances for his ever-expanding fan base to attend. When asked if he could imagine a different career path, he stated , "I never considered anything else for a second.
For more information on Micah McLaurin,
visit: micahmclaurin.com