SOUTH SEAS ISLAND RESORT
Indulge Your Seaside Whims On Captiva Island
By Melanie Carden
Gathering seashells is lovely, but I've never been manifestly jubilant about it—until I visited Captiva Island. It's known for its world-class shelling, and it lives up to the hype and then some. Some stretches of beach are downright carpeted with the over 250 types of shells found. Walk the shores, and you'll see plenty of fully intact Conch, Lightning Whelk, Tulip Shells, and Sand Dollars.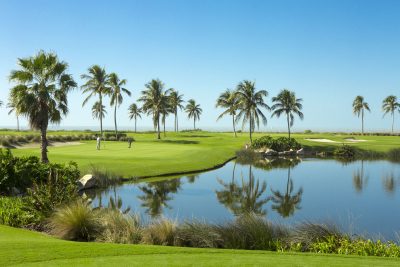 This alone is enough to visit, but the island's renowned South Seas Island Resort offers a dizzying array of adventure quests, classic seaside cocktails, and tranquility.
STAY
Originally an essential lime plantation, South Seas Island Resort offers 330 acres of pure vacation joy directly on the Gulf of Mexico. Captiva Island is connected to the island of Sanibel by way of the Blind Pass Bridge. Together, these islands create a long, beckoning finger that unfurls into the Gulf.
Ocean views are as prominent during your drive from the airport as at the resort itself. When your flight lands in Ft. Myers, drive just forty miles, meandering across palm-tree speckled Sanibel to Captiva. South Seas Island Resort is a world unto its own, at the furthermost tip of the island, boasting over four hundred rooms, villas, and waterfront homes. Though the resort is a sprawling haven, the intuitive layout, attention to detail, and friendly staff create a welcoming community ambiance.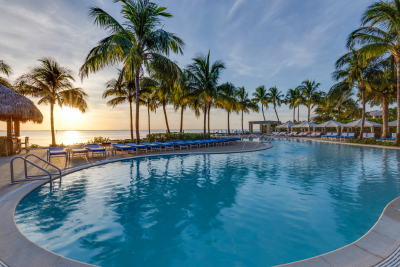 EAT
Fresh ocean air inspires much of the food scene at South Seas Island Resort, which has multiple outdoor dining venues. Harborside Bar & Grille offers an approachable fine dining experience. I was delighted to linger long into the night at the outdoor fire after a truly inspired meal. Everything was perfectly executed, but as a self-proclaimed foodie, I'm happy to give a respectful nod to the venue's side dishes. Far from an afterthought, sides are treated with as much reverence as entrees, the mark of an outstanding restaurant. The corn risotto is luscious and not to be missed.
Of course, the resort's dining options run the gambit from a casual sit-down fare, poolside tiki bars, and grab-and-go pizza. But two options fall into the "experiences" niche as well. First, Doc Ford's Rum Bar & Grill is an iconic go-to with all the Caribbean flavors—and rum—you long for on vacation. And, saving my favorite for last—Attitudes and Latitudes Beach Bar and Food Shack. I'm a sucker for toes-in-the-sand dining, and this casual taco-tequila haven has magical, carefree vacation energy.
Lastly, I offer this vacation sweet-treat missive; do not leave Captiva Island without visiting The Bubble Room. You can buy hearty slices of the island's famed Orange Crunch Cake. It's a bright, buttery confection that elevates cake-eating to an unforgettable, soulful experience.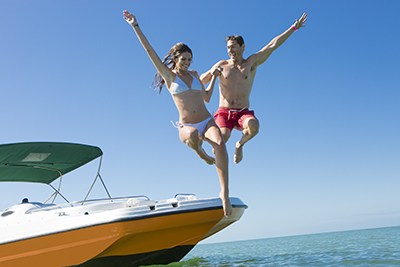 PLAY
There are twenty pools, two-and-a-half miles of exclusive beach, twenty miles of bike paths and fishing areas, and water-based fun. From chartered fishing boat expeditions to the full-service marina and even the easy-access T-dock from which to fish, South Seas Island Resort gets high marks for catering to anglers of all ages and levels.
Each day started with leisurely coffee and dolphin-watching from the room's balcony, but I also suggest the resort's morning ocean-side yoga sessions. Access to adventure is everywhere since the resort has several huts from which Sunny Island Adventures operates. Although there was plenty of time for bike rentals, banana boat rides, sailing lessons, golf, and the spa, there were two other unexpected memories in-store.
I'd seen pickleball but never played; what a treat to get a lesson from a pro and discover just how delightfully addictive it is. After working up a sweat on the pickleball court, I indulged in two hours of unbridled thrill at the resort's waterslides. When was the last time you gave yourself the gift of unfettered child-like giggles? Trust me. It's transformative. South Seas Island Resort empowered me to rejuvenate in countless ways—quiet seaside relaxation, exploration of nature, adventure, wellness, and the culinary experiences that vacation memories are made of.
For more information on South Seas Island Resort Visit: southseas.com