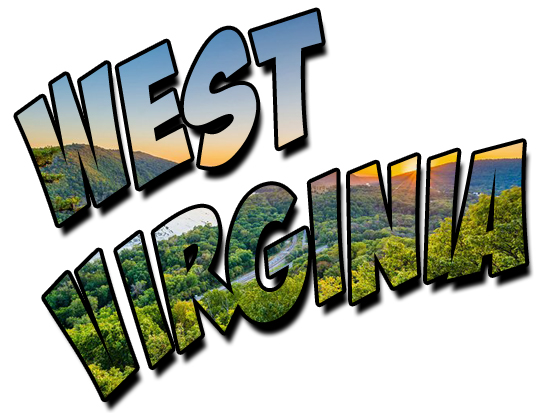 Here's Why You Should Go
Text & Photos By Meryl Pearlstein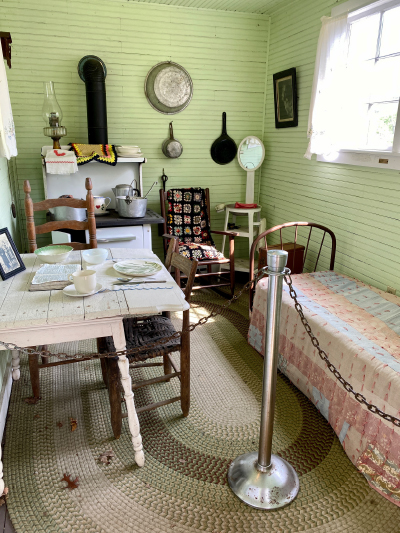 If you're a child of the '70s, you'll probably get an earworm when I mention John Denver's Take Me Home, Country Roads. That's also perhaps because that's all you know about West Virginia. And maybe coal mines.
A QUICK HISTORY LESSON
The coal mining history runs deep in West Virginia. Trains and mines have been the lifeblood of the state since the 1800s. Much of this history isn't pretty, but it's fascinating to explore. You can visit Beckley Exhibition Coal Mine for a recreation of a miner's town and a guided, narrated coal mine experience.
On the more glamorous side, there's The Greenbrier in White Sulphur Springs. A darling of celebrities and the political elite since the 1830s, the elegant resort has survived bankruptcy and served as a hidden shelter during the Eisenhower administration. Whimsically decorated by Dorothy Draper, The Greenbrier displays a colorful riot of "Modern Baroque" style. Dress your best here—it may be the 21st century, but the expectation and setting are defiantly 19th-century country clubs. 
In the 1960s, the White House was especially concerned about the Cold War and a possible nuclear attack. So, a fallout bunker was secretly constructed in a new wing through a clandestine arrangement under the guise of resort expansion. Thanks to an exposé in The Washington Post, you can now tour the complex, which was designed to shelter all members of Congress.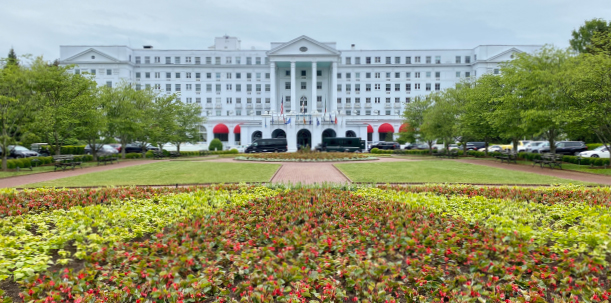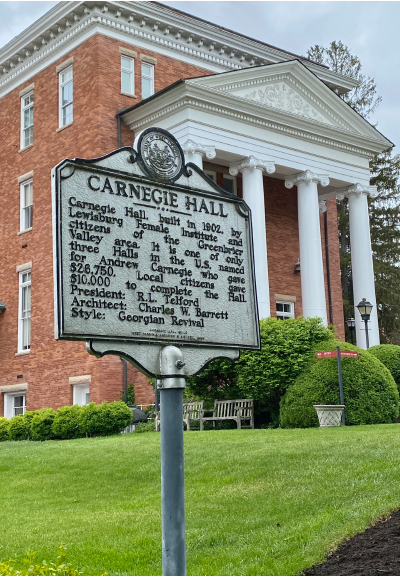 LEWISBURG
If you'd prefer a more casual stay, nearby Lewisburg is filled with small-town charm and a scattering of antique shops, inns, and restaurants. Dine on vegan breakfast burritos at The Wild Bean or the Italian menu from The Humble Tomato. Helmed by farmer-chef Jared Masters, The French Goat celebrates French cuisine with fine dining in art-adorned rooms and an outdoor porch. For a cultural fix, check the performing arts schedule of Lewisburg's Carnegie Hall, one of only four Carnegie Halls in the world. 
FAYETTEVILLE
Kitsch, cuisine, and the outdoors come together after a twisty drive through the mountains to Fayetteville. Stop in town at the vintage Ben Franklin crammed with five-and-dime-type goods from penny candy to sewing supplies.
To refresh, Arrowhead Bike Farm is a mix of outdoor playgrounds and country dining overlooking a petting zoo and biking track. Be prepared for a wait at famous Pies & Pints. Unusual specialty pizzas come with a base of mozzarella and provolone on the hand-tossed dough. Wash them down with one of 18 local brews on tap. Southside Junction Tap House has live music with a bar with bites.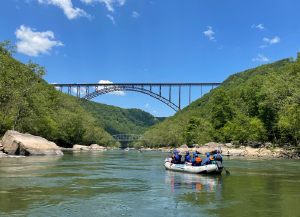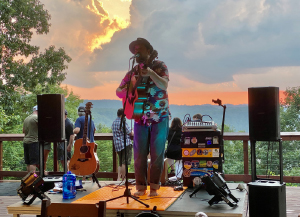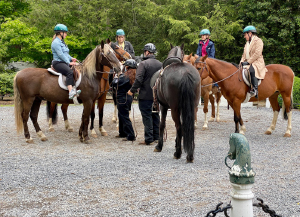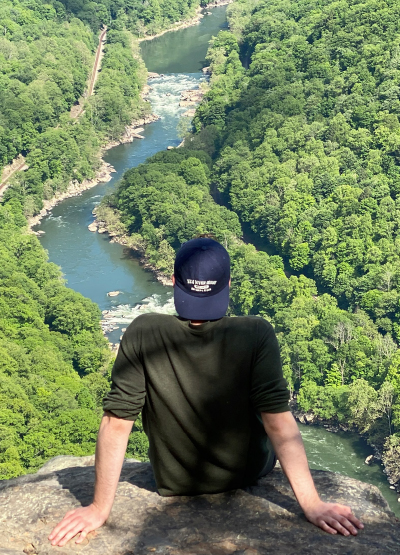 ALMOST HEAVEN
The beauty of West Virginia truly lies in its great outdoors. Newly minted as a US National Park, New River Gorge National Park and Preserve attracts visitors without the crowds. Due to limited parking and primarily due to its remote location in West Virginia, this park ranks as one of the country's best for enjoying nature and outdoor sports.
In spring and summer, the park's hiking trails are filled with purple and whitish-pink rhododendrons, West Virginia's state flower. The cliffside Endless Wall trail has dramatic overlooks, as does the Long Point ending with a spectacular view of the New River Gorge Bridge.
The New River Gorge Bridge is the most recognizable icon of the state. You'll find it on state quarters, posters, t-shirts, and in your photos. Standing 876 feet over the river, the bridge changes visually by the time of day. Early morning is ethereal, with fog giving way to the majesty of the span. Midday and sunset offer views Monet would have loved.
Bridge Walk takes you onto the bridge itself for those without fear of heights. Tethered to an overhead cable, you walk along a two-foot-wide catwalk with cars above and water below.
A must-do is getting on the river itself. You have two choices: whitewater rafting the Upper New River or the Lower New River. To get your feet wet, so to speak, raft the upper part first in a ducky, a whitewater inflatable kayak that smoothly navigates class I-II rapids. Then, when you're ready for something more challenging, the lower offers an exhilarating experience with class II-V rapids.
If avoiding water or adding more adrenaline thrills meets your needs, there's also rock climbing, mountain biking, and the TreeTops Canopy Tour zipline.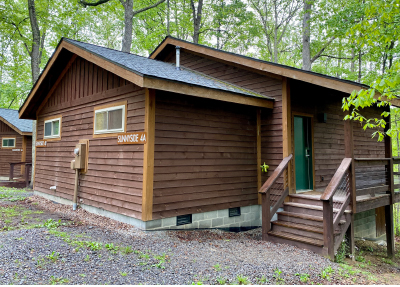 ADVENTURES ON THE GORGE
Adventures on the Gorge is the only resort set inside the park. It's also where you can easily arrange any of the park's outdoor activities.
Perched overlooking the gorge, AOTG is a complete resort with accommodations ranging from campsites, tents, and unpretentious cabins to multi-room, multi-level cabins, and houses.
Onsite features include a swimming pool and a deck for morning yoga. Dining is offered in several places. Smokey's serves breakfast and a BBQ-style dinner with entertainment on weekends. Enjoy an exceptional selection of local ales and unusual sours at Chetty's Pub with a bar and live music or on their outdoor dining patio overlooking the gorge. 
For more information on West Virginia, visit: wvtourism.com