ON THE BIG SCREEN
TOP MOVIE PICKS FOR SUMMER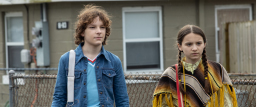 THE BLACK PHONE
R
Another horror flick designed to keep you up at night comes from the twisted mind of writer-director Scott Derrickson (The Exorcism of Emily Rose, Sinister). Derrickson, who also wrote and directed Doctor Strange, tells a creepy story of revenge wrought by the young victims of a sadistic child killer. Mason Thames stars as the 13-year-old kid who has been abducted, only to find a strange, disconnected phone in the lonely cell he's trapped inside, sending him messages from the beyond. Ethan Hawke brings a diabolical presence to this twisted tale.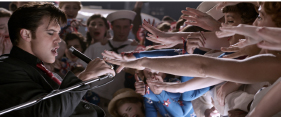 ELVIS
PG-13
Director-writer Baz Luhrmann (Moulin Rouge) brings his unique flair to this fact-based tale of Elvis Presley's unprecedented rise to fame and fortune. Starring Austin Butler as the King and Tom Hanks as Colonel Tom Parker, his kingmaker, this biopic spans 20 years of their often-fraught relationship. Add in Olivia DeJonge as Priscilla, Yola as Sister Rosetta Tharpe, Gary Clark Jr. as Arthur Crudup, and Kelvin Harrison Jr. as B. B. King. This one's got something for everyone, even if the King's life is a distant memory.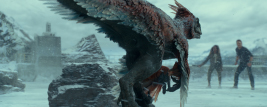 JURASSIC WORLD: DOMINION
PG-13
Continuing the cautionary saga that author Michael Crichton began back in 1990, this latest iteration of Jurassic Park finds the dinosaurs inhabiting the world, which doesn't bode well for humans. But never fear; both the OG scientists (Sam Neill, Laura Dern, Jeff Goldblum) from the first set of films and the current crop of protagonists (Bryce Dallas Howard, Chris Pratt) are all on board for this one. You may be able to predict the ending, but who doesn't like to see gigantic human-eating dinos on the big screen?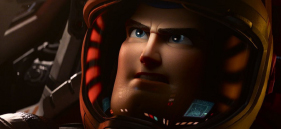 LIGHTYEAR
PG
Buzz Lightyear, that much-loved astronaut toy from the award-winning Pixar Toy Story series, flies onto the big screen in an animated movie all his own. Chris Evans takes over as the voice of Buzz in this outer-space adventure that introduces a whole new cast of characters. Listen closely for Keke Palmer, Taika Watiti, Uzo Aduba, and James Brolin; and rejoice that this one's under the production helm of three-time Oscar winner Pete Docter (Up, Inside Out, Soul) and Andrew Stanton (two Oscars for Finding Nemo and WALL-E). Both men wrote the original Toy Story, too, so this one is in excellent hands.

THE PHANTOM OF THE OPEN
PG-13
Leave it to Oscar winner Mark Rylance to bring a real-life loser into the winner's circle as he plays Maurice Flitcroft in The Phantom of the Open. That's the man who made his way into the golfing record book by entering the 1976 British Open qualifier—and bombed-out spectacularly. Instead, it's a tale of audacity filled with laughs and comical ironies, skewering the elite world of pro golf—Sally Hawkins costars in this classically British comedy that celebrates the underdog.