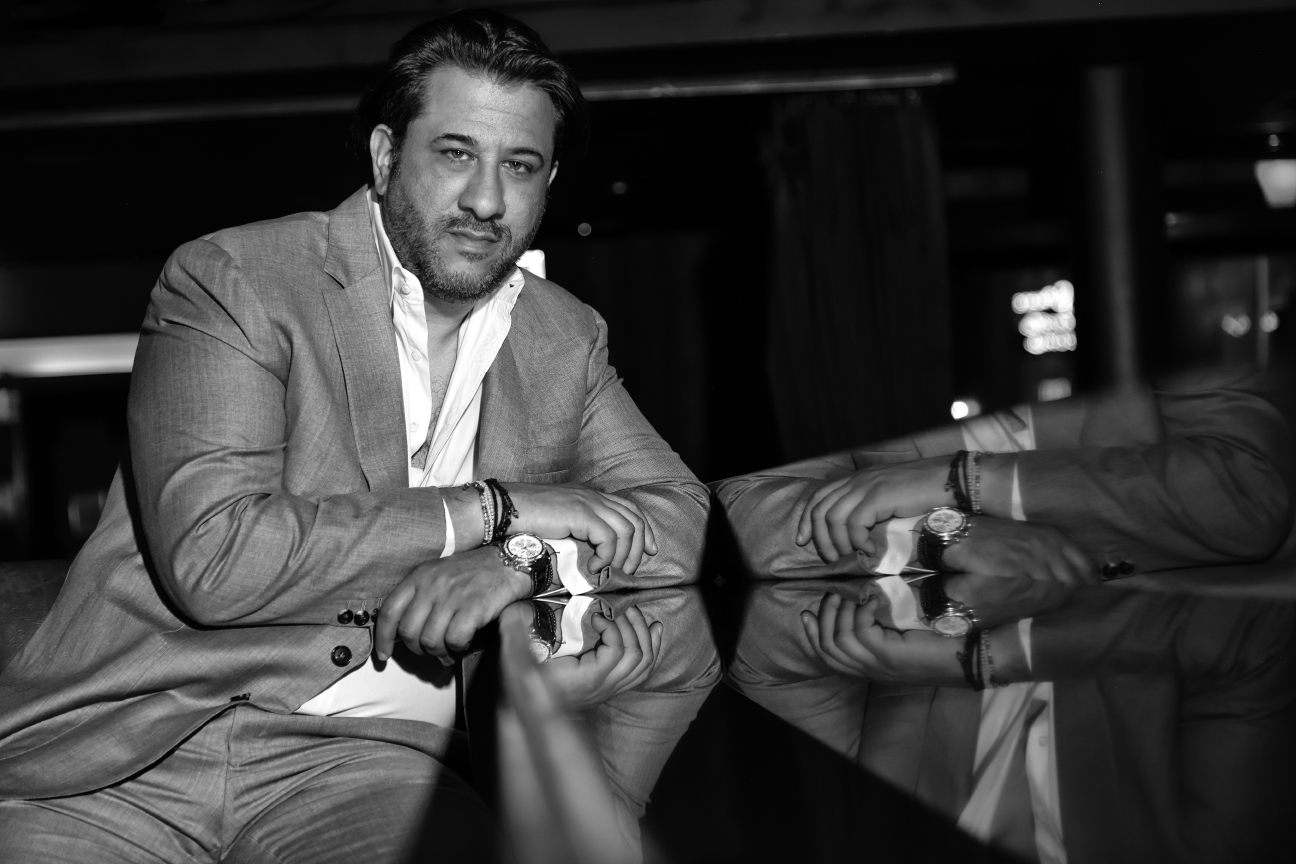 GUS DRAKOPOULOS
An Entrepreneur With Grit & Guts
By Patricia Canole | Photography by Neil J. Tandy
Gus Drakapoulos knows first-hand that New York is where dreams come true. The entertainment entrepreneur is known by many as Showman of the City. He's helped launch many straight into stardom and provides a home base for some of the city's biggest deal-makers to work their magic. His success story is one of grit and guts. We sat down with one of the city's most fabulous kings and learned how falling off course is sometimes one of life's greatest gifts!
Who is Gus Drakopoulos? 
I grew up in a Greek-Italian neighborhood Astoria Queens, NY. We all had nicknames and were a group of tough kids in the '80s and '90s. At 18, I felt lost and had no inspiration or goals. I was lucky to somehow come across an opportunity to become a stockbroker, a story within itself. The firm was located on Long Island, NY. The movies Boiler Room and Wolf of Wall Street best illustrate how young we were and how lucrative this place was. The only difference was we didn't defraud people out of money. We legitimately invested the money in actual companies. The firm said, "This is boot camp on how to make money!" They taught us to work ethically, with a positive mental attitude, and maintain an unstoppable mentality. We felt we could do and achieve anything we wanted in life! They are traits I still carry with me today. They made us read certain books to shape our way of thinking, such as Think and Grow Rich by Napoleon Hill.
Then, someone who was very influential came into my life resulting from a cold call. By coincidence, he happened to be Greek as well. His name was Lampros Moumouris, who at 34-years-old, was an adult nightclub owner from Texas and realizing the American Dream. He became my mentor, older brother, best friend, and later, the godfather of my son, and my business partner.
Describe your business and what makes it so unique.
In 2002, all the adult nightclubs in NYC looked like your father's seedy joints from the 1980s. However, Lampros's Clubs in Texas and, particularly the state of Texas, were much grander offering white tablecloth seating, private sections, and upscale menus.
We took that concept and opened in of all places the South Bronx. The good thing that gave us hope was we were off the highway and one mile away from Yankee Stadium. However, our target demographic was not the white-collar clientele the Manhattan clubs attracted, but we garnered the urban market, athletes, celebrities, and industry people. Instantly, the place was a success, with people like Mike Tyson, Jamie Fox, Puff Daddy, Odell Beckham Jr., Chris Rock, Kevin Hart, Susan Sarandon, and Anthony Anderson, as well as entertainment lawyers, scouts, producers, agents, and more!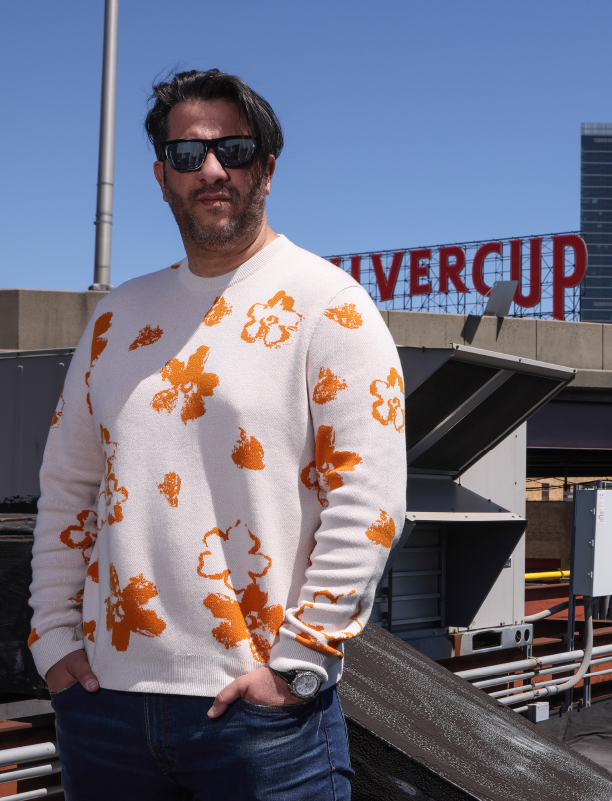 What is your most outstanding business achievement to date?

The 2014 Super Bowl which was played in Met Life Stadium. The Broncos vs. Seahawks. It was a Wednesday night as I watched the local news showing the plane carrying one team landing at LaGuardia. An hour later, the entire team was at my front door. Shortly after, the opposing team also lands. Amazingly, both NFL teams partying at our club with our entertainers, a few days away from the big game on Sunday. That is when I realized how big the brand we created was. 
Where would you like your business to be in five years? 

I would love to see the brand expand to Miami and London and know it will be a massive hit in both cities.
What is the biggest challenge you've faced, business or personal?

The hardest thing over the years has been dodging the scorn of and dealing with the abuse from local government agencies. They have tried to portray us as something we are not and dragged my name through the mud with false allegations. Finally, after years of battling the media, local agencies, and politicians, they had the final win. The original Sin City closed to be replaced with luxury condominiums. We had a 15-year run and went down with the best clubs to ever do so in NYC, such as Studio 54, The Tunnel, Limelight, Club USA, and Scores before us.
What one thing do you wish someone had told you when you started your business journey?

 Take care of yourself first and enjoy your personal life along the way.
Did you study business or learn on the job?

 On the job, for sure!

What would make you an even better leader?

Patience and appreciating people around me each time I see something positive. I think it, but sometimes I forget to say it while in the zone. "Thank you, great job. I appreciate you!"
Finally, what's an essential piece of advice you would give to an entrepreneur starting a business?

Passion! Please don't do it for the money! Once you have a passion for loving what you do or trying to create, you will develop a hunger to learn as much about it. Why? To be the best. Borderline obsession with your work is vital. Once you strive to be the best, money will follow with that burning desire of passion, like night follows day. There will be difficulties. Stay focused and positive, don't let others persuade you otherwise.