AROUND TOWN
THE FLATIRON DISTRICT
The Flatiron District of NYC: the middle of Manhattan where you have access to endless shopping and food options. The Flatiron wasn't always an amazing place to live. In fact, the neighborhood was slightly unsafe with nightclubs spread throughout the district. However, over the last 20 years, those nightclubs turned into an amazing array of top-rated restaurants, trendy boutiques, and fitness emporiums.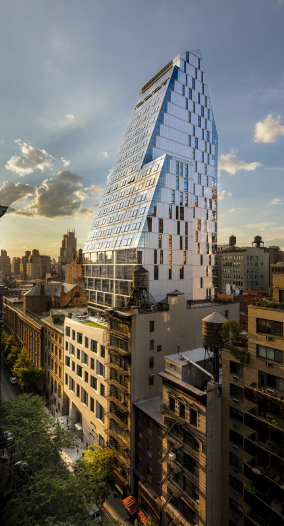 Now that the Flatiron District is such a sought-after place to live and conduct business, real estate has gained incredible value, making the purchase of a loft in the area one of the best investments. Just walking around this part of the city, you feel that New York City drive. The area seems to have an ability to boost your energy levels.
The Flatiron District received its name because of The Flatiron Building, originally named the Fuller Building; this triangular 22-story, 285-foot tall, steel-framed landmark is located at and considered to be a groundbreaking skyscraper. Upon completion in 1902, it was one of the tallest buildings in the city. It's an absolute beautiful building that everyone seems to want to take a picture in front of, tourists and locals alike.
LOOKING YOUR BEST
Speaking of locals, if you are the type of person that needs a workout head to CompleteBody located on 19th Street. It's a very low-key gym and celebrities have been known to frequent the gym to maintain a low profile. No matter what your fitness goal is, they will get you there! If an Equinox gym is more your speed, then there's one located on 897 Broadway. Whatever your fitness needs may be, if you live in the Flatiron District it will only be a short walk away.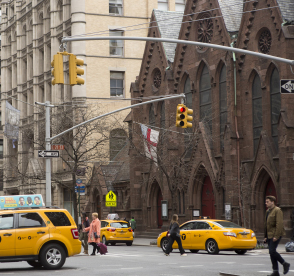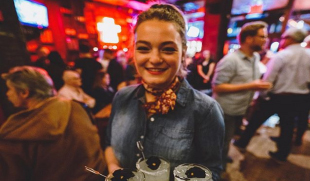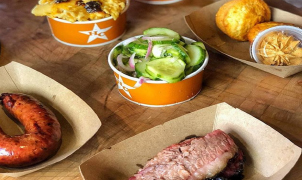 FOOD FOR THOUGHT
This area is a wonderful place to try cuisine from up-and-coming chefs. Of course, there are plenty of old favorites as well. Here, some of my picks you'll enjoy.
• We can't discuss the Flatiron District without including Eataly. The food quality and taste is out of this world. Whether you just want to shop around, buy food to take home and have a romantic dinner, or if you want to eat out, it is a must. Located at 200 Fifth Avenue, it can get crowded but is well-worth it. As Zagat reviewed it's "a high temple of la dolce vita."
• While Italian is always a great choice, sometimes you need comfort food like barbecue. Hill Country BBQ is good old-fashioned restaurant on West 26th Street. With some great music and a fun Texas atmosphere, it's a great place to eat comfort food and have a good time. The beef brisket is the best.Pricing: Studios start at $2,215 per month.
LUXURY LIVING
If you're moving to New York City and want to be in the center of everything and feel that "mover and shaker" vibe, then the Flatiron District is the place for you.
• 15 Union Square West which was once the headquarters of Tiffany & Company is now a luxurious condominium building. With views of the one and only Union Square Park. Apartments within 15 Union Square West have incredible 16-foot ceilings. Windows are arched and oversized, spanning from the top of the paneled ceilings down to the hard wood floors. You'll find gas fireplaces constructed within the apartments and beautiful open gourmet kitchens, custom-designed claw-foot bathtubs and stainless-steel appliances. Residents will be offered valet parking services. Other amenities include a 50-foot lap pool with a state-of-the-art fitness center.
• Another notable new development with amazing windows and views in The Flatiron District is the 35 XV! It's a 25-story luxury apartment located at 35 West 15th St. This post-war high-rise has 58 residences and a variety of two- to four-bedroom apartments. The building features a full-time doorman, beautiful built-in closets unbelievable bathrooms and vanities and, of course, a gourmet chef kitchen with stainless steel appliances.