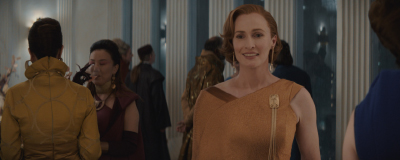 ANDOR
Disney+
Star Wars Universe fans, rejoice! This all-new series is a prequel to Rogue One: A Star Wars Story, focused on Captain Cassian Andor (Diego Luna returns in the role), the Rebel Alliance officer who serves as both spy and assassin in the fight against the Empire. Set in the early days of the rebellion, Andor fills in key parts of the Star Wars pantheon. Stellan Skarsgard, Genevieve O'Reilly and Adria Arjona co-star in this exciting 12-part adventure tale.
---

BLACK BIRD
Apple TV+
Dennis Lehane (Mystic River, Shutter Island) is at the helm of this dark six-part thriller set inside a maximum-security prison. Cutting a deal to get out long before his 10-year sentence is up, Jimmy Keane (Taron Edgerton) agrees to work with the FBI to gain a confession from another prisoner (Paul Walter Hauser), in jail for multiple murders. As the story twists and turns, one thing is certain: prison is hell.
---

HOUSE OF THE DRAGON
HBO
Grab your dragon toys and blonde wigs to cosplay along with this much-anticipated prequel to Game of Thrones. Set 200 years before that era in Westeros, House of the Dragon is all about the rise of the Targaryen clan and their dragon familiars. Based on George R. R. Martin's Fire & Blood novel, this fantasy adventure series is sure to have it all for fans of Thrones. Paddy Considine, Rhys Ifans, Olivia Cooke, Emma D'Arcy and Matt Smith take the leads of this very blond and very powerful family.
---

THE SANDMAN
Netflix
Neil Gaiman created his famed comic book series The Sandman back in 1989; now, finally, his sprawling fantasy tale is coming to life in an 11-part series under the umbrella of DC Comics, with Gaiman onboard as writer and executive producer. Tom Sturridge stars as Dream, the entity who affects the cosmos and everyone in it, along with a talented cast including David Thewlis, Jenna Coleman, Gwendoline Christie (as Lucifer), Patton Oswalt and Joely Richardson.
---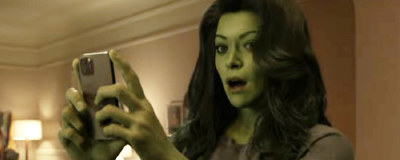 SHE-HULK: ATTORNEY AT LAW
Disney+
Joining the Marvel Cinematic Universe this summer is a comedy series, this one starring Emmy winner Tatiana Maslany as Jennifer Walters, a lawyer with a slight problem. She also happens to be the She-Hulk, so is never quite sure when she'll transform into a gigantic green superpowered Hulk. Giving her help along the way are Mark Ruffalo (as Bruce Banner/The Hulk), Tim Roth and Benedict Wong.
---