CULTURE CAPSULE
Home & Lifestyle Innovation Reviews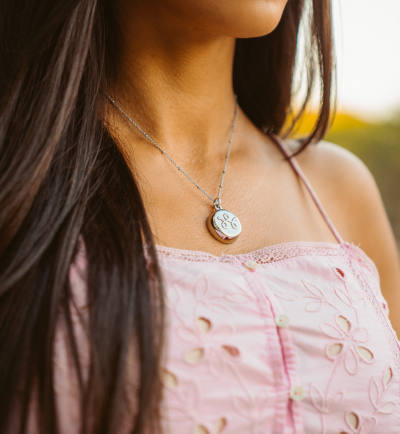 INVISAWEAR
Peace of mind is priceless. You generally go about your day without much of a wrinkle. But occasionally, you find yourself in a situation where you have an uneasy feeling. For me, this happens now and again on a hiking trail or at night, in a poorly lit parking lot—when it's just one other person and me. I wanted a backup plan, so I've been wearing an InvisaWear necklace. Once you buy one of their products—which includes necklaces, keychains, bracelets, and more—you can access their free app. The hidden button on the wearable will automatically text up to five emergency contacts on your behalf.
Additionally, it will contact 911 (and provide them with your GPS location); this option is available to toggle on or off during setup. But here's my favorite part. If you opt for their monthly service, you'll have access to immediate assistance from an ADT security professional. Once you activate the hidden button, you will get a phone call from an ADT agent. They'll stay on the line with you, ensure you're safe and provide guidance. Then, of course, they'll call 911 if needed and give them your real-time location. Or, if the situation does not escalate to that level, the agent can remain on the phone (or video) call with you until you're at a safe location.
Perfect for: College students, hikers, folks that walk their dog in the evening, people who travel alone, and women who would like a discreet personal safety device. Info: invisawear.com
---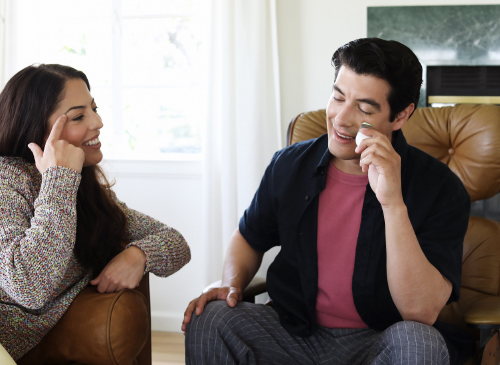 TIVIC CLEARUP
I don't want to tally up all my receipts for over-the-counter allergy medications. Let's just say it's an investment. I had low expectations about trying something new. "Been there, done that," I thought to myself. But as fate would have it, I got a whopper of a sinus headache just after receiving the ClearUp device, so I gave it a go. It works by "emitting low-current electrical stimulation directly to the sinus nerve fibers below the skin," a bioelectronics approach. It's easy—just slowly glide it along the skin. When it vibrates, pause, wait until it stops, then glide along again. It has three different intensity levels, and though everyone is different, the vibration felt like a cell phone-level buzz. The instructions suggest using it 2-4 times a day, and you'll achieve optimal results as you keep going.
Well, I'll share this. The first time I used it, it reduced my sinus headache by about 30 percent and took just five minutes. The device has nearly 300 reviews on the website, with an overall rating of 4.5 out of 5 stars, and the comments are the inspiration you need this allergy season.
Perfect for: People who are fed up with sinusitis, those looking to take fewer pills, and anyone who has a love-hate relationship with the great outdoors due to allergies. Info: tivichealth.com/product/clearup