Honest, a vegetarian Indian restaurant in the heart of Greenwich Village, will quickly become a favorite if you are looking for authentic Indian street fare, accented with Chinese influence, and even a twist of Indian pizza. It's unassuming, simple, and fresh, with some of the city's best prices.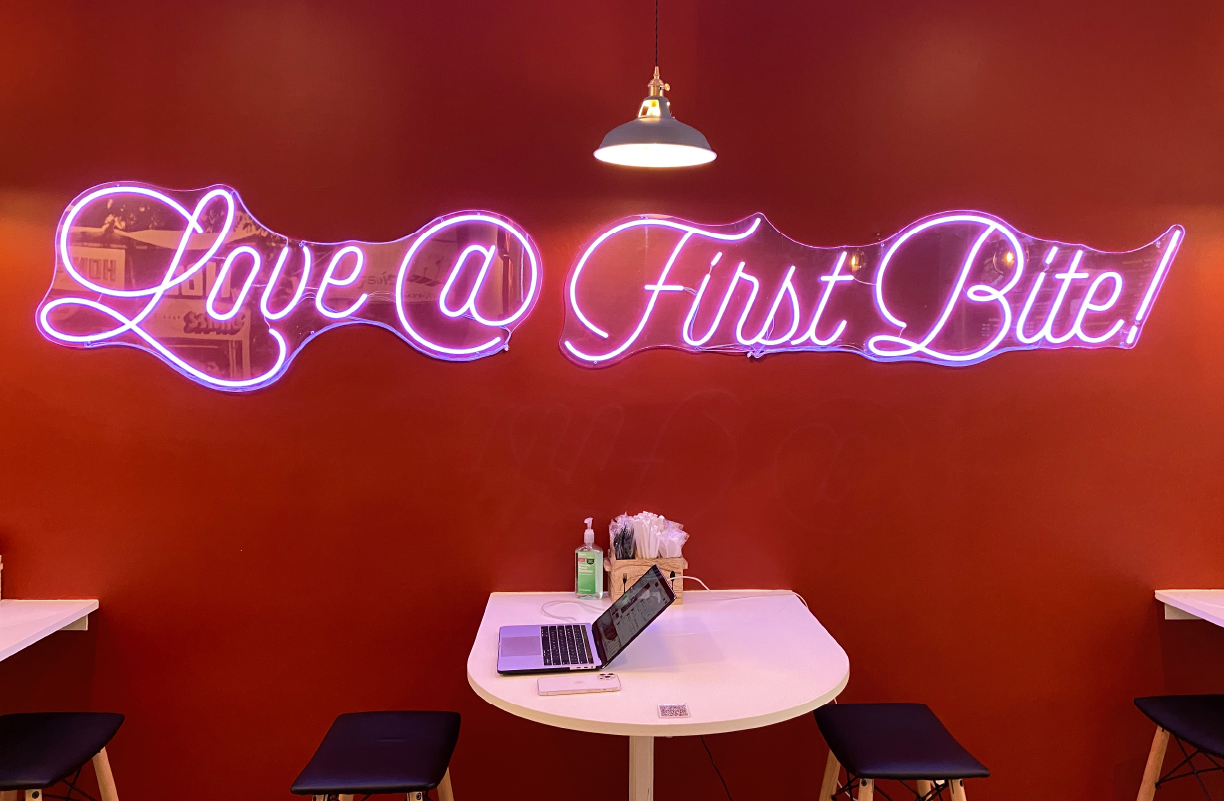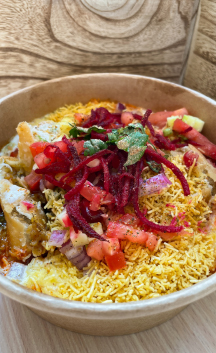 Honest has a fantastic back story: it is a large international chain that started in 1968 as an Indian street food cart that reached NYC a few months ago! It's so authentic and fresh that manager Parth Patel confirms they have no freezer! 
Rarely have you heard of a restaurant founder still being in the game fifty-something years later? Still, founder Vijay R. Gupta (whom we were lucky enough to meet on our visit) started with a street food cart with a couple of friends in Ahmedabad, India, and then in the '70s, moved on to opening restaurants in his homeland. From there, the business grew, with Honest finally hitting the Big Apple in early 2022. (There are several locations already in the tri-state area, including Floral Park, NY, and Edison, NJ.) There is a large photograph of Mr. Gupta on the wall of his quaint and early Bleecker Street restaurant, and in all honesty, he does not appear to be in his seventies! 
As for the clientele, Gupta was eager to tell us that "We have a strong Indian customer base that we are very grateful to continue serving. On the other hand, the NYC location is our first time stepping into a non-Indian neighborhood. The NYC location is seeing a young crowd, customers looking for something a little different but delicious. Our outdoor patio and the soon-to-be-introduced wine and Indian beer are also a popular draw."
AN EXPERIENCE
We enjoyed our visit to Honest and found it to be unlike any other Indian food experience we have had in the past—and not just because it is vegetarian. First, the Honest managers introduced us to the most popular dish, which happens to be the first item on the menu—Bhaji Pav, a Vegetable Curry made with Honest's signature spices and served with Pav bread baked fresh on the premises. Oddly enough, this semolina-based bread looks like a traditional Parker House roll, but it has a soft texture and slightly sweet taste that is incredibly memorable.
We were asked the degree of spiciness we wanted for our order, and the kitchen got our request right; this earned big points. Dishes that blew us away included Dabag (The Beast) Dosa, the chef's extraordinary fusion of Dosa with Veggies, Cheese, and Spices. There's also the Veg Hakka Noodle, which is Stir-Fried Vegetables and Soft Noodles tossed with soy sauce, and Honest's famous house-made Garlic Szechuan Sauce. Beverage-wise, the Mango, Rose Lassi, and Watermelon Juice are super fresh and perfect for a sizzling summer day.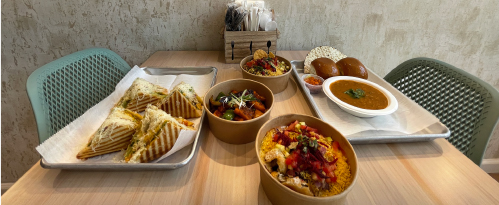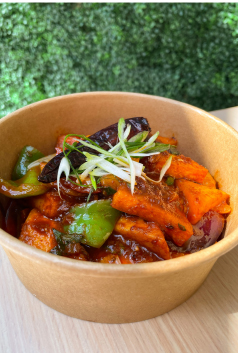 A TOUCH OF CHINA
Also setting Honest apart from any other Indian restaurant we've visited in NYC is its features of Chinese-influenced selections. We were impressed by the Indo-Chinese Noodles with Assorted Vegetables—think of having Sichuan-style Vegetable Lo Mein with Indian spices, and you'll understand this unique crowd-pleasing dish. Mr. Gupta explains his decision to include many Chinese fusion dishes as a direct result of India experienced something similar where Chinese and Indian cuisine melded into its flavor profile. It's completely different from Chinese American (food) and very popular in India. 
INDIAN PIZZA: A SWEET TOUCH
As if the opportunity of having classic Indian street food and Indo-Chinese dishes was not enough, Honest prides itself on unique Indian pizzas! Gupta explains, "Similar to the melding of Chinese and Indian cuisine the Bhakri Pizza results from 60's/70's western influence on Indian street food. Street vendors recreated pizza as they saw it using Indian ingredients and tools. The Bhakri Pizza base has a crispy snap not found in North American pizza, and the tomato sauce is a touch on the sweeter side."
The natural allure of Honest in our minds is years of getting the dishes right and playing around with ingredients while keeping authenticity intact. Says the affable founder, "What is now on the menu are perfected recipes that went through years of fine tuning. We import our family secret spice blends to the USA to maintain the same taste. We also prep daily, and the dishes are cooked to order. We don't have freezers in our kitchens (except for ice cream), and we use the freshest and highest quality ingredients. The customer can taste the difference."
STRENGTHENING THE BRAND
The commitment to freshness and great bang-for-the-buck pricing has made Honest the place that Indian food lovers visit regularly. So, what are his goals for Honest at this point in his history? Gupta concludes with a smile, "While we are focused on strengthening our brand in the USA, we are simultaneously exploring other international opportunities, such as Canada, the UK, and Australia. We believe in maintaining the exacting standards in our kitchens, and we're excited to forge new customer relationships through our food." There is nothing like having "honest" ingredients in everything that you offer your customers!
For more information on Honest, go to nychonest.com