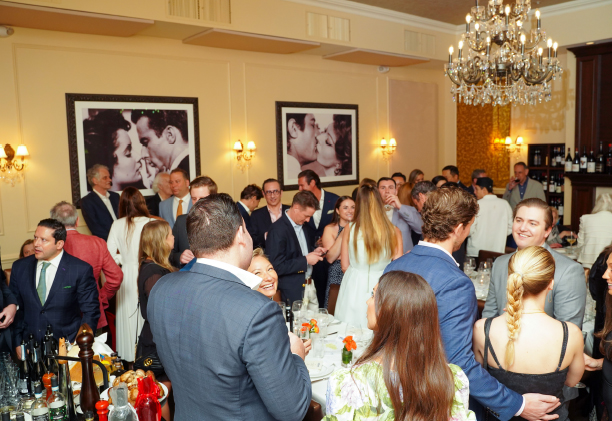 It was another great night in New York City. Another fundraiser in the Big Apple, though, was not just another party. It was a special night that would change lives for the better for generations to come. Lifeline New York hosted their benefit dinner at Il Postino Ristorante in New York City.
The dinner benefited children's hospitals in Serbia, with half of the proceeds also going towards helping Ukrainian refugee children. Lifeline Humanitarian Organization is an international humanitarian organization founded in 1993 in response to the tragic situation in the former Yugoslavia, which was plagued by conflict and sanctions. Lifeline's mission is to alleviate and relieve the suffering of physically and mentally disabled children, orphans, and the elderly and improve medical facilities throughout the country.
Notable attendees included Lifeline New York president David Hryck, Lifeline New York vice-president Susan Gutfreund, Lifeline New York vice-president Cheri Kaufman, Lifeline New York treasurer Peter Pizzino, Lifeline New York executive director Tijana Ibrahimovic. Also in attendance included Dragana Djuknic, Kyle Wool, Dr. Bojana Jankovic Weatherly, philanthropist Jean Shafiroff, Bill Sclight, Michael Weatherly, Melissa Tomlin, Nicole Steinthal, Alexandra DeBourcy, Tory Kolbjornsen, Blair Friedensohn, Jon Zhang, Julia Zhang, Olga Ferrara, Frederico Wasserman, Denise Schwartz, and Bernard Schwartz.

The organization is a proud 501c(3) registered not-for-profit whose patron is HRH Crown Princess Katherine of Serbia. The foundation was established in Belgrade in 2001 to improve the health and welfare of all those in need in Serbia, regardless of religion or ethnic origin. The Crown Princess inspired the work of Lifeline New York in exile with her husband, HRH Crown Prince Alexander. During those trying years, she worked tirelessly to provide humanitarian assistance to Serbia. Special thanks during the evening's fantastic event went out to Mr. Zarko Bogojevic, BZ Consortium LLC from Wisconsin, an importer of the high-end Serbian alcoholic beverages, including the Perun brand, who donated beverages for the benefit.
There was simply no better way to spend an evening. More nights like this are needed to bring positive change to the world.
For more information about Lifeline New York,
visit lifelineny.org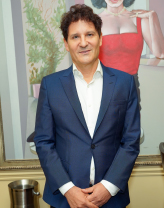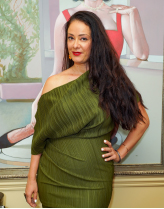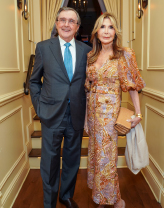 David Hryck
Tijana Ibrahimovic
Bill Sclight, Cheri Kaufman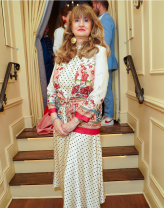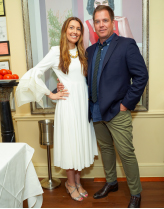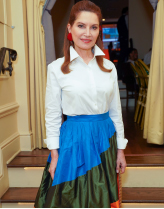 Dragana Djuknic
Bojana Jankovic Weatherly, Michael Weatherly
Jean Shafiroff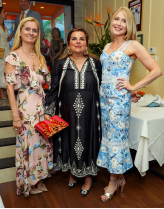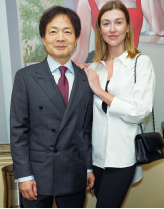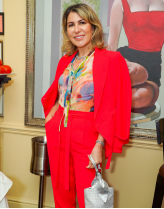 Melissa Tomlin, Nicole Steinthal,
Alexandra DeBourcy
Jon Zhang, Julia Zhang
Olga Ferrara