MARY FITZGERALD
How This Realtor Wins Big Deals And Hearts On Selling Sunset
By Bailey Beckett
New York and Los Angeles may be 3,000 miles apart, but they share a few things. And who better to find it than Mary Fitzgerald, the break-out star of Netflix's top-watched reality series Selling Sunset. The realtor has become America's sweetheart as she navigates Los Angeles' high-end real estate world, not to mention an office full of sharks lurking in the same tank.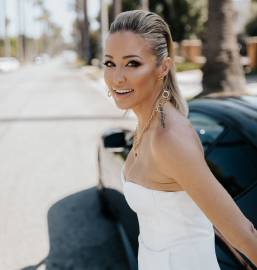 Thankfully, her time as a New York resident gave her the toughness and moxie to not just survive but thrive. As a result, she and her husband, French model Romain Bonnet, steal every show scene.
But the Big Apple has captured her taste, and New York Lifestyles got the first bite. The petite Fitzgerald shared with us her favorite parts of the city and how best to sell. So, grab the blueprints, dear reader.
New York City has an entirely different vibe than Los Angeles. So how quickly do you adapt when you return? 
Oh, very quickly. I'm a chameleon when it comes to visiting different cities. I've moved all over and typically adapt to each area very well.
What do you like to do when visiting New York City? Do you hit the tourist spots or lie low?
I like to do what the locals do. I wouldn't say I like touristy things. When I ask a friend for recommendations, I'm always looking for a hidden gem that only the locals know about. I like walking the streets and exploring. I don't want to have a plan–I walk, and if I see something intriguing, I check it out.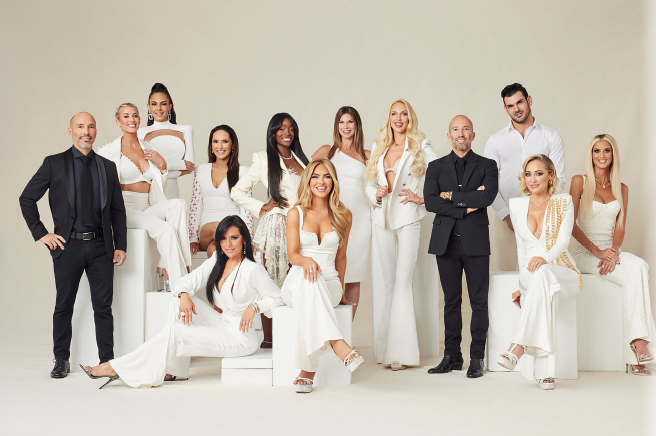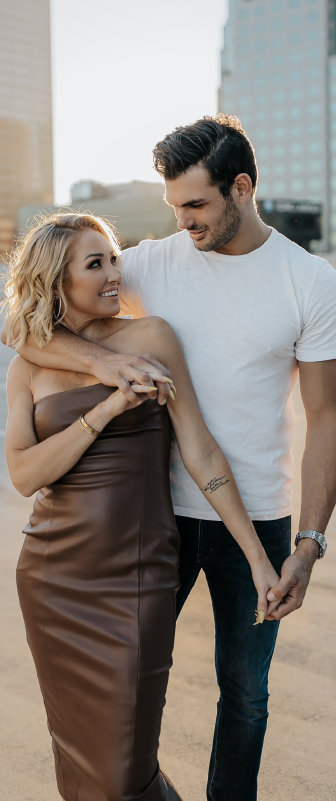 You are identified with Los Angeles culture, but do people recognize you as easily here? 
In Los Angeles, I feel like people are so jaded they don't say anything when they recognize us. However, with the variety and number of people here, New Yorkers seem more unapologetic when striking up a conversation when they see someone they recognize.
Like Los Angeles, New York City prices are climbing after COVID. How do you prepare clients for sticker shock? 
 Most people know what's going on when they start the process. It's about getting people's heads around that the list price is never what you're going to get it at. The initial offer is a great starting point, but now what will you move up to? You must show them market data and sales history to help them understand that this is what you must do to get a home.
What do New York and Los Angeles have in common real estate-wise?
 A high price per square foot. Both cities also have incredible amounts of condos, but New Yorkers have co-ops, which I have never seen in Los Angeles, and those can be more complicated than a straight condo sale. Also, both cities hold solid market values, statistics that show why they are a sound investment opportunity.
What are the five most important selling points for a home?
 Curb appeal, neighborhood, market data (land values of other properties in the area), location, and home style.
What should or should not be shown when showing a home that someone is living in?
Religious items and personal photos are two big ones to avoid when showing a home. One thing you do want to do is de-clutter. The more open, clean, and spacious the flow of the house is, the better. Light is also essential. Open all blinds and windows—open doors to highlight the flow from one room to another. Also, highlight any technology if the home has any Smart installations. It's all in the details.
Turning to Selling Sunset, how has the response been to the new season that premiered in April? 
It has been amazing. The fans loved it, and the feedback is that it's our best season yet. It answered many questions and had a bit of a different twist.
What is coming up on your calendar this year? Are you shooting another season, or do you have any side projects?
Hopefully, we will get the green light to keep filming a new season. Personally, Romain and I are busy, busy, busy! We are flipping our first house in addition to several projects in the works.
How would you acclimate a New Yorker to Los Angeles, and what would you recommend they see and do in your city? 
I suggest they get a car. You can't walk everywhere in L.A., and there is so much distance between things you want to do. Go to the beach and visit Melrose Place.