VILLA ROMA
Family Fun In The Catskills
By Jeff & Stephanie Sylva
Many assume that the glory days of the Catskills resorts are history. But they are unaware of all the fun times visitors continue to find—especially at the Villa Roma Resort & Conference Center in Callicoon, NY. The resort continues the long tradition of various athletic and entertainment facilities and activities accented with fun and games as well as an enticing selection of dining option, and a long history of providing great times for generations of families.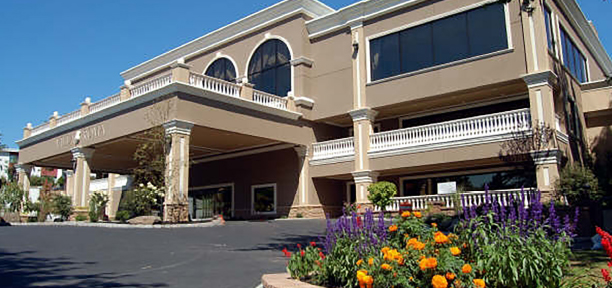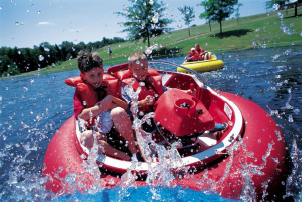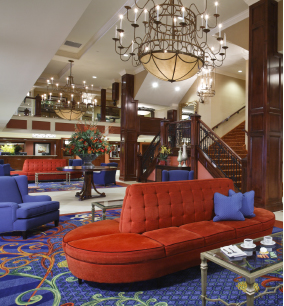 The resort had a simple beginning, as it was no larger than a quaint boarding house with forty-six hotel rooms, ten cottages, a pool, and two bocce courts. However, it was not until Marty Passante, after seeing the resort's "For Sale" sign while on a hunting trip in 1969, that the Villa Roma experienced a renaissance. Together with a couple of friends, Marty sold everything they had on Long Island and moved to Callicoon. After a couple of years, Marty became the sole owner, and that's when Marty's ideas for Villa Roma began to take shape.
PLAY PLENTY
Over a few years, Passante added an expansive, welcoming lobby, a couple of buildings significantly increasing the number of rooms, and an indoor sports complex with bowling lanes and racquetball courts. But he didn't stop there. He added an indoor game complex, including four bocce courts; a ski area; an 18-hole golf course; timeshare units; and a nightclub, the Club Forum, offering great entertainment for up to 800 guests.
The resort has continued to add to its list of activities and offerings throughout the years. Enjoy a race around the Go-Kart track, a zip-line flight across the pond, a fun ride on the bumper boats, or a scenic horseback trail ride. (Some activities, such as horseback riding, have an additional fee.)
What most characterizes Villa Roma is its non-stop activity. With so much fun, food, and activities, the resort has been likened to "a cruise ship on land." Activity director, Doc Holiday, and his staff schedule various fun and games for every day of the week. Try your hand at cake decorating, or step up to the challenge of a game of "Are You Smarter Than a 5th Grader?" Place your bets on your favorite "horse" in Villa Roma's daily Horse Racing. Or, if you want to place a real wager on a horse, visit Villa Roma's own Off-Track Betting Parlor. The adjacent Mezzanine Piano Bar offers New York State's Keno-style game, Quick Draw. And Jackpot Bingo is played nearly every day. Other games and activities scheduled by Doc and his staff include the Left, Right, Center Dice Game (the lucky winner takes home cash!); mini-golf, pool, pickleball, and bocce tournaments; team trivia nights; and more.
The collection of outdoor sports and activities will keep you busy. First, cool off in one of Villa Roma's outdoor pools and hot tubs. Then, feed your competitive edge with a game of basketball, volleyball, softball, handball, horseshoes, or shuffleboard.
In addition to indoor bocce courts, the Game Room includes a video arcade, pool tables, a pickleball court, ping pong tables, shuffleboard, and a soft play jungle gym. The Sports Complex consists of the Villa Roma Gym, eight bowling lanes, racquetball courts, wallyball, a kid's inflatable fun center with bounce houses, a rock-climbing wall, and a spider climb.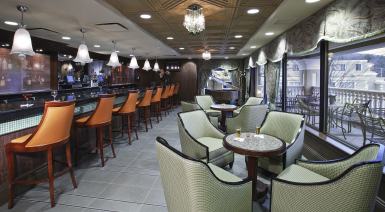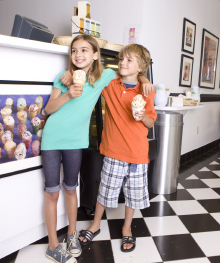 STAY & DINE
Whether coming as a couple or a family of six, the resort's 139 hotel rooms and twenty-four timeshare buildings offer many room choices. Accommodations include deluxe rooms, lodge rooms, one-and-two bedrooms suites, and suites with efficiencies. 
Villa Roma has a choice of stay packages to suit everyone. The most popular is the All-Inclusive Fun Stay package and includes accommodations, breakfast and dinner, and access to all the resort's facilities and activities. Throughout the year, the resort also offers a variety of special weekends, including a Country Dance Weekend, a Murder Mystery Weekend, and the Mama-Mia Italian Weekend.
You'll work up quite an appetite with all the activities at Villa Roma, but you have a lot of choices to tackle your hunger. The resort's Main Dining Room serves 5-course dinners with appetizers, soup or pasta, salad, entrée (usually four options), and dessert. In addition, look for Villa Roma's exceptional dining experience, Caesar's Feast, where you can meet the people of Rome and enjoy a bounty of Italian fare (usually held on Saturdays). Full breakfasts are also served in the Main Dining Room (most packages include breakfast and dinner at this venue).
Not on a meal plan? Then you have a choice of seven different venues where you can relax and get a meal.
LET US ENTERTAIN YOU
The action doesn't stop when the sun goes down, as Villa Roma has some entertainment nearly every night. So, you'll find plenty to do and see whether it's a headline act or top-notch comedian at The Club Forum or a live band or DJ in Marty's Lounge.
For more information on Villa Roma, visit villaroma.com