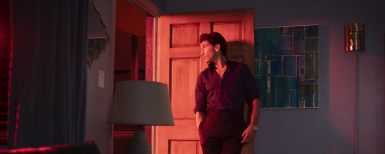 AMERICAN GIGOLO
Showtime
This American Gigolo series is the sequel to the 1980 film that starred Richard Gere and Lauren Hutton; now Jon Bernthal and Gretchen Mol take on those roles, shifting to 15 years after Julian (the gigolo) has been in prison for the murder frame-up that ends the film. Julian is still in hot shape and quickly slides back into his old profession of giving lonely women the sexual encounters they crave. Rosie O'Donnell, Leland Orser and Wayne Brady also star in this psychosexual drama series.
---

LORD OF THE RINGS:
THE RINGS OF POWER
Prime Video
This epic return to the Lord of the Rings saga is reportedly the most expensive series ever made, telling a prequel story set thousands of years before the time in Middle Earth of The Hobbit and the LOTR trilogy. Only problem is, creator J.R.R. Tolkien did not write any books about this time, so this series starring Morfydd Clark, Benjamin Walker and Nazanin Boniadi is at something of a disadvantage to the millions of Tolkien fanatics. Eight episodes begin the saga on September 2nd so you can be the judge.
---

PINOCCHIO
Disney +
This live-action version of Walt Disney's beloved Pinocchio animated movie has all the pedigree a fan could want. It begins with the pairing of Oscar winners Robert Zemeckis (Back to the Future, Who Framed Roger Rabbit) and Tom Hanks (as Geppetto), then throwing in Cynthia Erivo as Blue Fairy and the voices of Lorraine Bracco and Joseph Gordon-Levitt, as well as lots of other talented types. The result is what Disney hopes is another successful reboot of a classic animated film into a much-loved live-action flick; we will go out on a limb and say it is likely to be just that.
---

QUANTUM LEAP
NBC
It was 1989 when Quantum Leap first hit America's TV sets starring Scott Bakula as Sam Beckett, the time-traveling scientist just trying to get back to his own body and time. That version took home 18 Emmys (and 43 nominations) in its five seasons, while this new sequel continues the tale with Raymond Lee as a new scientist trying to unlock the secrets Dr. Beckett knew about his time-travel machine. Ernie Hudson and Caitlin Bassett co-star in this reboot of a 20-year-old network series.
---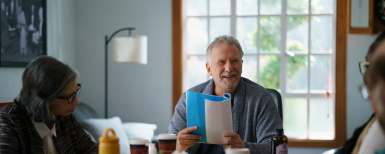 REBOOT
Hulu
This Reboot is actually a brand-new show, from the genius mind of Steven Levitan, who made Modern Family one of television's all-time classic sitcoms. This time out, his premise is right in tune with what is happening in Hollywood, as the show tells the fictional tale of an early 2000s show that gets rebooted in 2022 with all the same cast returning. Problem is, they were a mess then and remain so, leading to funny situations in front of and behind the sitcom cameras. Look for familiar faces like Keegan-Michael Key, Judy Greer, Johnny Knoxville, and Paul Reiser as part of the general mayhem.
---