While CBD can be used and administered in diverse ways, choosing to take your daily dose by an oil tincture has become increasingly popular. Because BFF's tinctures are carefully crafted with terpenes and cannabinoids that work well and synergistically together, you can find a blend appropriate for your specific needs with highly therapeutic effects. 
A REFRESHING CHANGE
The company is revitalizing the industry in that they do things a little differently; they offer a wide variety of CBD products that are finely tuned to individual needs because one size does not fit all. In addition, CBD oil contains less than .03 percent of THC, so you will never feel the harsh aftereffects—only advanced health benefits. One can also conveniently purchase organic CBD oils online and in person at the BFF shop.
The female-owned company, headed by Trina Johnson as CEO and Founder, has spearheaded new ways of doing business in the hemp industry. With BFF's mission to help alleviate pain and provide relief from all sorts of complaints using CBD, they collaborate closely with clients to observe their life-changing journeys. Johnson is open and enthusiastic about her love of CBD and all the untapped benefits and mysterious healing opportunities of cannabis. According to Johnson, "There was so much movement in Colorado in growth opportunities and, when I heard about CBD and the natural lifestyle, I was interested." She began working with David Asbury—one of the country's largest certified organic produce farmers—and she managed marketing and sales while he focused on the farming aspect of CBD.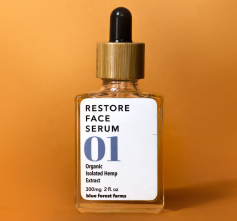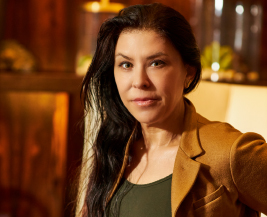 CARES ABOUT INDIVIDUALS
Along with Asbury, Johnson works with her CGO (Chief Growth Officer), Zachariah Dorsett, to create unmatched CBD and hemp products. Johnson explains that she, Asbury, and Dorsett "believe in the industry and cannabis for medicinal purposes." BFF is engaged in every aspect of the growing and healing process. According to Dorsett, "Most people are using CBD for anxiety, stress, physical pain, sleep, and focus," but it is also used for other ailments. It may be effective at creating a sort of homeostasis. It is revolutionary for a business to care about the individual and still be invested in its original goal, which is the healing potential of cannabis.
So, what makes BFF different than its competitors? They have a genetics program that allows one to see non-presenting traits to create good ones. They examine the phenotype and attributes of the hemp so that the result is stable CBD that is also low in THC. Inclusion and equity are also essential for BFF. Johnson is genuinely concerned about the economic well-being of farmers and processors and thinks that.
With a line of nine different cannabinoid oils and tinctures, each "has unique and special qualities, making it an individual experience," according to Johnson. Why only nine cannabinoids, may you ask? Because there are hundreds! Johnson explains that they are just touching the surface and launching the tenth and eleventh CBD tinctures in the future to target inflammation (which is at the heart of weight gain and stress). And, if that wasn't enough, BFF also offers topical creams and ointments for muscle and joint pain along with soft gels (that, when taken daily, are a complete replacement for over-the-counter pain killers) as beauty scrubs and serums.
For more information on Blue Forest Farms,
visit blueforestfarms.com