Lan Pham, the founder of the new Vietnamese-inspired food and beverage brand SANG, is the epitome of the American Dream. Today the lovely Vietnamese-American, a single mom who lives between New York City and the Hamptons, has a long-term goal: to introduce the unique flavors of her native country to the United States.
Born the youngest of eight children to a single parent in Vietnam, Lan's first memories are of escaping with her family to the war-torn country in three different fishing boats. After being separated, the family spent time in refugee camps in other countries before reuniting in America, where they began their lives together in a small house in Wichita, Kansas.

From these humble beginnings, everyone in the family has gone on to achieve remarkable things, becoming doctors, engineers, and successful entrepreneurs.

BIG CITY DREAMS
Lan is no exception. She grew up in Orange County, California. She attended university in Colorado before settling in New York, where she began a successful career in sales and marketing for world-class brands across e-commerce and hospitality.
"English was not my first language, and my siblings had to learn as we went along," explained Lan. "I have always danced between two cultures and, I'm sad to say, as a youngster, I did not embrace my heritage.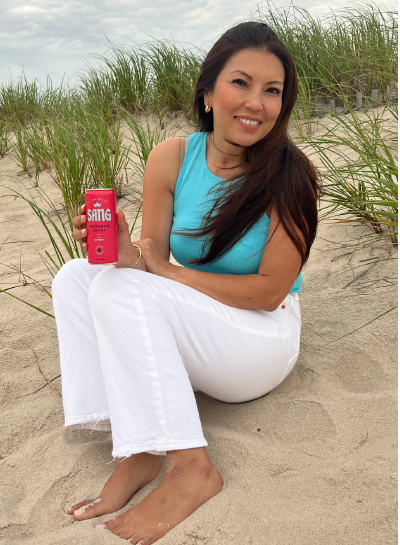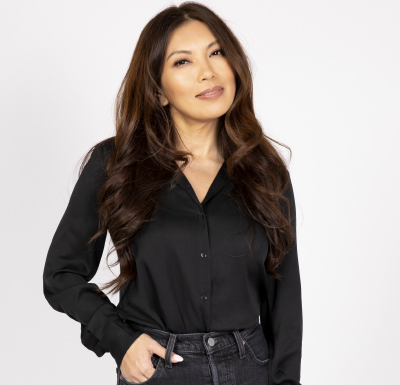 I dyed my hair blonde in high school, avoided speaking Vietnamese outside my home and made my mom bring mac and cheese to the class potluck. As a result, everything we ate, drank, and did was different from my friends." Everything she described to us, right down to brewing their coffee in a phin, a traditional filter used to make Vietnamese coffee.
As Lan matured, she realized that her unique heritage and those special flavors quintessentially Vietnamese made her who she is today. "Over the years, I grew to love and appreciate my native culture and heritage. One of the ways that I share this love with others is through Vietnamese food and drink," she added. Her company, SANG, is the culmination of rediscovering, understanding, accepting, and embracing her heritage and her family's epic journey from Vietnam to America.
Lan has always maintained a strong appreciation for the beauty in her journey. This came out in the meals she cooked for family and friends, highlighting her Vietnamese roots through the recipes she learned from her mother. In 2021, Lan founded SANG to share her passion for the Asian flavors of her childhood with the world in a new and exciting way. The brand, launched in July with three delicious flavors of ready-to-drink Vietnamese coffee: Traditional, Oat Milk, and Straight Black, is available in stores in New York City and the Hamptons, through Amazon.com, and online.
"SANG (meaning bright in Vietnamese) is my love letter to Vietnam's vibrant flavors and traditions. I dream that the company will function as a bridge between Vietnam and America and create a brand that is uniquely and distinctly Vietnamese-American. We hope to bring a piece of Vietnam to you through our range of products."
For more information on Lan Pham and Sang,
visit EatDrinkSang.com