ROCKY MOUNTAIN HIGH
A Visit To Boulder & Golden, Colorado
By Jeff & Stephanie Sylva
Country music might lure tourists to Music City like a moth to a neon sign, but for those who venture beyond the honky-tonks it's a wonderful way to sample the city's rich history, art, and cuisine. With a bountiful food scene and growing diversity, this friendly city walks the line between a slick new Nashville and a city with soul. 
BOULDER: A PASSION FOR OUTDOORS

Boulder is home to the University of Colorado, and like most college towns, it has a young and energetic feel. This energy is most apparent in the locals' love of the outdoors. The more than 300 miles of hiking and biking trails or the 45,000 acres of open space and the sun-soaked climate have Boulder residents rushing to the outdoors. For that matter, Outside magazine has called Boulder "America's No. 1 Sports Town."
Get up close to the Flatirons, the reddish, slanting rock formations which are Boulder's most defining landmark, with a hike in Chautauqua Park. A wonderful way to see and learn about Boulder is with a guided fat tire ebike tour from Boulder Tour Company. This "Best of Boulder" tour will take you to many top spots around town.
Take a quiet stroll—or invigorating run—along Boulder Creek Path and watch the tubers and kayakers maneuver their way through the rapids. Be sure to stroll along the Pearl Street Mall, a four-block pedestrian mall in Historic Downtown. Loaded with exciting shops, inviting restaurants, and creative galleries, the mall has been described as the "best place on the planet" for people-watching and enjoying street entertainers. If you tire out from all this activity, you can still enjoy nature with one of four scenic drives that emanate from Boulder.
Where To Stay: The place to stay in Boulder—is the Hotel Boulderado. Built in 1909 by a group of citizens buying $100 shares intending to bring some "charm and sophistication" to this mining supply town, the Hotel Boulderado continues to offer Rocky Mountain elegance in a welcoming, friendly atmosphere. The hotel's design reflects a mix of Spanish Revival and Italian Renaissance styles. Upon entering the lobby, two impressive details of the hotel are a magnificent stained-glass atrium ceiling and a beautifully-crafted cantilevered staircase.
Forty-two of the hotel's 160 rooms are in the historic building and boast a charming Victorian-inspired décor with modern amenities. The North Wing features modern furnishings, décor, and amenities along with contemporary, nature-focused artwork capturing the ambiance of the Rocky Mountains. The Hotel Boulderado is ideally located in the heart of the Historic District, one block from the Pearl St. Mall. It is a Historic Hotels of America member and has been placed on the National Register of Historic Places.

Great Dining: Three on-site restaurants and bars offer guests a variety of dining choices. Spruce Farm & Fish—Boulder's longest continually operating restaurant – is in the original dining room, offering creative and contemporary items emphasizing locally sourced ingredients, spirits, and beer. Two signature dishes include the Colorado Bison Filet and the Seared Sable Fish.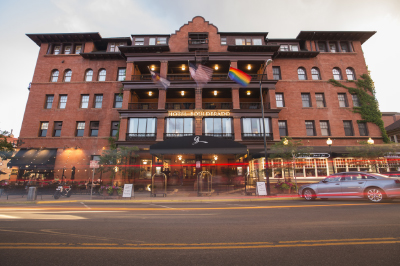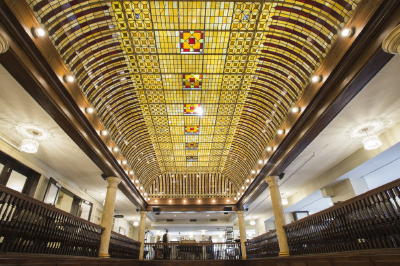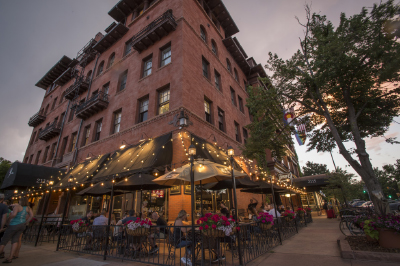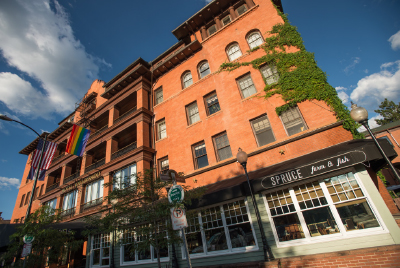 A great spot to grab lunch, relax at Happy Hour, or enjoy a casual dinner is the Corner Bar. With an expansive patio, it is one of Boulder's best people-watching spots. In the lower confines of the hotel, a unique venue beckons people to step back in time. License No. 1, the name giving tribute to the fact that this was Boulder's first liquor license acquired after local "prohibition" ended in 1967, offers a 1920s speakeasy ambiance. License No. 1 offers live music and comedy acts on Thursday, Friday, and Saturday, serving hand-crafted classic cocktails as well as appetizers, dinner, or late-night bites. Info: hotelboulderado.com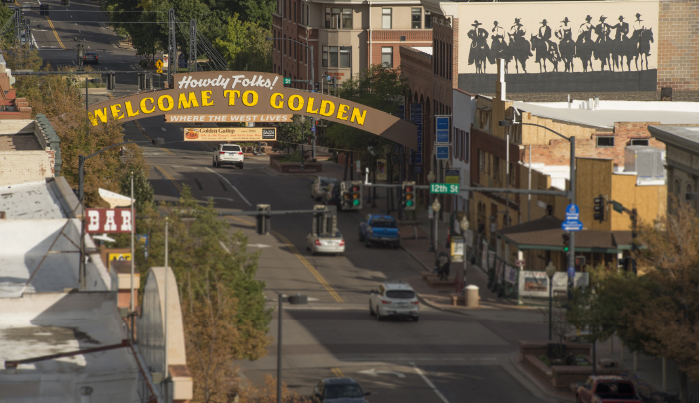 GOLDEN—WHERE THE WEST LIVES
The Boulderado's sister property, Table Mountain Inn, located in Golden, Colorado, also has a long history and serves as a special place in town. However, unlike Hotel Boulderado, the Inn has seen a variety of iterations since its opening in 1925. It was 1991 when Table Mountain Inn and Cantina reopened, sporting its now iconic Southwestern ambiance as reflected in the exterior's stucco siding and the interior décor. The Inn boasts the "Spirit of the West," an attitude in line with Golden's motto, "Where the West Lives." Seventy-four Southwestern-styled guest rooms include several rooms with fireplaces, premium bedding, jetted tubs, and balconies with beautiful views of the Foothills and Table Mountain.
The Table Mountain Grill & Cantina serves fresh Southwestern cuisine using locally sourced ingredients. Its vibrant Santa Fe décor and outdoor patio have a great vibe. Two menu items to consider are the Burrata and Jamon appetizer and the Rocky Mountain Ruby Trout with a cornmeal dusting and mesquite.
Just as in Boulder, Golden is a prime spot for outdoor activities. Clear Creek beckons tubers, kayakers, fishermen, and the paved Recreation Path and Clear Creek Trail Gateway are perfect for walkers, hikers, and cyclists. There are more than sixty trails for bikers and hikers in town and 8,000 acres of regional open space surrounding Golden.
Explore the Lariat Loop Scenic and Historic Byway, a 40-mile winding stretch through the foothills with historic sites, scenic stops, and fun attractions. Be sure to at least take the drive-up Lookout Mountain for a relaxing view of Golden and visit the Buffalo Bill Museum and Gravesite. The museum is fascinating.
Golden is home to a number of breweries and distilleries—one being the world's largest single-site brewery—Coors. Tours are available, but you need an advanced reservation.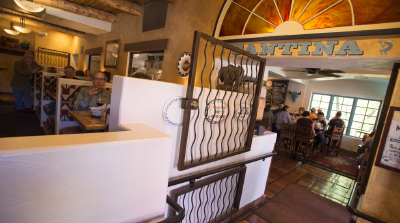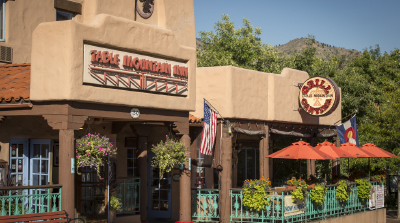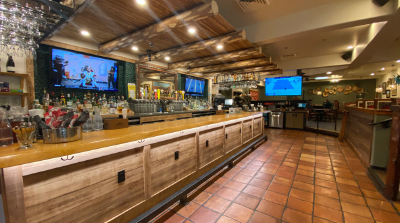 If you have some time, plan a visit to Rocky Mountain National Park, as both cities are within an hour-and-a-half hour's drive of the park. Info: tablemountaininn.com