Being a parent is incredibly stressful—especially when you have little ones at home with their action-packed schedules complete with school and after-school sports. It's enough to make even the most even-keeled parent hit their stress threshold before factoring in career and personal tasks. But when we aren't calm, kids absorb that, like osmosis. The more stressed we are, the more anxiety kids feel.
New York City pediatrician Dr. Alison Mitzner had seen that pattern when she practiced and saw the issues within herself. So, she searched high and low for answers and produced her recipe to remain as stress-free as possible. In her book Calm and Confident Parenting, she dishes out her secrets to combat stress, one bite at a time.
What made you go into medicine?
I have always loved science and medicine and found helping patients rewarding. As much as I loved medicine in private pediatric practice, I wanted to use more of the science I learned in medical school. I was most enthusiastic about the complicated cases referred to the sub-specialists. I also loved teaching and mentoring residents and medical students in various aspects of clinical and academic medicine.
So, I started researching other options outside of private practice available with my medical degree, including non-clinical career paths. I have since moved into the pharmaceutical industry. I am currently a Senior Director in Safety and Regulatory at a large pharmaceutical company. I have had experience in the industry with leading safety teams and physicians and have mentored many physicians globally. But I find what I do now even more rewarding. There is so much medicine and science, and I am still helping patients, not only on a small level, based on who I saw in the office but millions of people.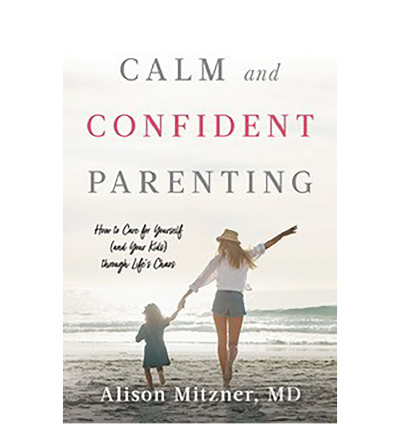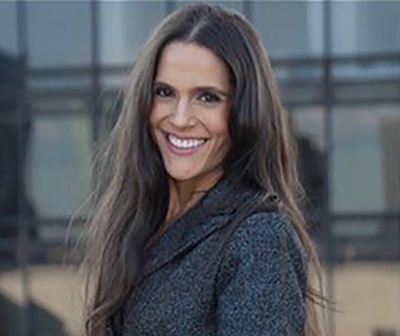 What inspired you to author a book?
I began my writing journey with regular mom blogs and often was tapped to create content for magazines and other platforms. During my first pregnancy, while I knew the answers to the usual questions as a doctor, I saw all the parental challenges that moms go through. The exhaustion, the anxiety, the stress, the sleeplessness, and so many of the questions that becoming a mom creates. I then noticed a void in available resources and decided to make a source for parents with accessible, digestible information.
I wanted to share the information and the experiences I have had from medicine, motherhood, and wellness and show how it all is intertwined and related. I also wanted to convey manageable adjustments that improve your nutrition, focus on fitness, and critically organize your time will make you a happier, better parent. I was excited to share this in the book and help moms and dads with calm confidence.
Tell us about your interest and advocacy of
alternative medicine?
During my first pregnancy, I suffered from extreme headaches. Unfortunately, no doctor, neurologist, or professional was able to help me. Then, it was recommended that I try acupuncture until an underlying cause was found, which was life-changing.
The treatments I experienced not only helped me during that pregnancy, but the benefits extended to my second pregnancy, postpartum, and my current life. I still use these practices daily for myself and my children and suggest the regimen for families and friends.
For more information on Alison Mitzner,
visit dralisonmitzner.com