Freedom on Fire held its U.S. premiere followed by a Q&A with the Director at the 30th Anniversary 2022 Hamptons International Film Festival (HIFF). The film was awarded 2022 Brizzolara Family Foundation Award for Films of Conflict & Resolution by the Festival, which for the first time is running for a 10-day period.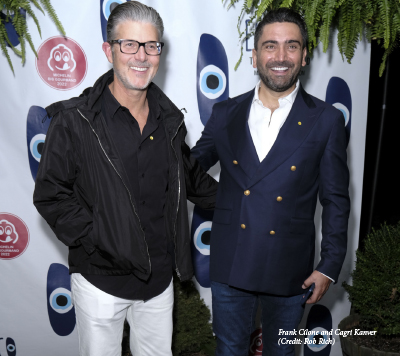 The latest production from Director Evgeny Afineevsky, who previously was nominated for an Academy Award for his earlier work, "Winter on Fire" chronicles the struggles of the people of Ukraine following the Russian invasion.
The film depicts the horrible realities of this unprovoked war instigated by Vladimir Putin. It is an exploration of the courage of the Ukrainian people, fiercely determined to stand their ground until 'the last drop of blood'. Demonstrating an astounding ability to unite as a people and defend the sovereignty of their country, Ukrainians show compassion and resilience even when surrounded by death, destruction, and unfathomable war crimes. The film transports viewers through a war that started immediately after Maidan (Revolution of Dignity) in 2014 and continues through the 2022 Russian invasion. Through personal stories of civilians, children, soldiers, doctors, the country's elderly, journalists, religious leaders, and international volunteers, this is a humanizing diary of millions of people whose lives were turned upside down by eight years of conflict.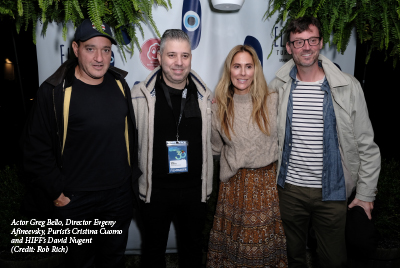 Following the screening and Q&A of this timely documentary, El Turco East Hampton hosted an intimate reception for the Director, Production team and well-wishers co-hosted by Cristina Cuomo (Purist Magazine) to carry on the conversation of the issues raised by the film.
Located close to the heart of East Hampton at 44 Three Mile Harbor Road, El Turco has come alive in the stunningly well-designed space recently opened. The restaurant has created a chef's tasting experience that takes guests on a culinary journey with the best use of Turkish food reflective of the grand tastes and traditional expressions of the rich cultural heritage mixed with a modern presentation of bold flavors.
Created with high-quality meats, fine imported spices, and local seasonal ingredients, each dish on the menu is based on classic Turkish recipes, reimagined by the culinary team lead by Mr. Yuzbasioglu and talented Executive Chef Guney. Many dishes originate from the Aegean and Anatolian part of Turkey, as well as special selections from the Mediterranean and South-Eastern region.
Notable attendees included Evgeny Afineevsky (Director, Freedom on Fire), Cagri Kanver (co-owner El Turco), Frank Cilione, Cristina Cuomo, Greg Bello, Jean Shafiroff, Thuyen Nguyen, Paola Bacchini, Lindsy Opoku-Acheampong, Irene Opoku-Acheampong.