THE AMERICAN ACADEMY
OF PET GROOMING
NYC's only Accredited School of Pet Grooming
By AP Connolly | Gil Abreu
The American Academy of Pet Grooming (AAOPG) was founded in 2002 by Juliet Jordan with the mission of providing the finest training facility for pet groomers in New York City.
Today, AAOPG has flourished and trained hundreds in both their Basic Course and Advanced Master Classes. Their mission: To graduate world-class Pet Grooming Professionals and Pet Stylists in New York City's only recognized Accredited School of Pet Grooming, giving students a cutting edge in a competitive industry.
Located in the heart of Manhattan, the school offers a fully licensed and comprehensive curriculum for those interested in either beginning a new career or changing their career path. They offer in addition to pet grooming, pet CPR and FIRST AID classes with Thomas Jordan, a certified and licensed PET CPR & First Aid Instructor. Students come from all walks of life and have one purpose—they love pets and seek an enriching, satisfying, and lucrative career.
Some graduates become pet groomers at some of New York City's most prestigious pet grooming enterprises, while others start their successful businesses in and around the tri-state area.
With more than five million pets, New York City is the pet capital of the world!

For more information on the American Academy of Pet Grooming,
visit aaopg.com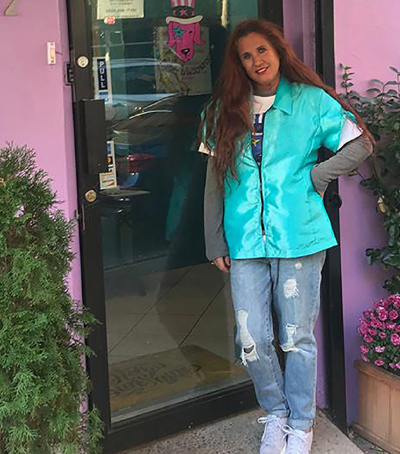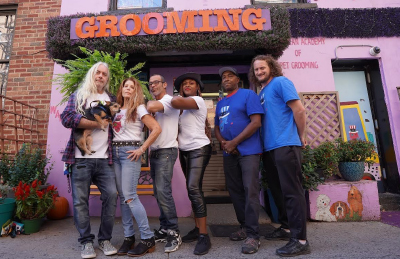 MEET THE AAOPG STAFF
JULIET JORDAN, Founder: After 20 years as a school teacher, Juliet decided to follow her dreams to aquire and open a pet grooming school. Founded in 2002, she has made Midtown's AAOPG the most exclusive place to groom dogs in New York City. Her dreams have come true with hard work and dedication….THOMAS JORDAN, Co-owner / Certified Pet CPR Instructor: Thomas is the proud owner and "dad" of four dogs and seven cats. He's also a born leader with 12 years of experience teaching mentally challenged adults at The Program for Developmental Disabilities.JAMIE L. BABBIT, Public Relations / Marketing Manager &School Agent: Jamie is the former owner of 4Paws4Claws, NYC, who cared for pets with special needs. She's certified in pet nutrition and first aid. Because of her passion for animals, she joined AAOPG, focusing on public relations, marketing, and building the brand….COLIN MEHIGAN School Director/Instructor: A graduate of the American Academy of Pet Grooming, Colin has been working for the past 15 years as a professional in the pet industry. As the academy's school director, he is a certified instructor who enjoys sharing his knowledge of the pet industry with the pet groomers of the future. He is the proud owner of two poodles, Bonnie and Clyde …. LLOYD VIELOT, Groomer / Instructor Lloyd is Certified Pet Groomer with a BFA from FIT. With a combined 12 years of experience in animal care and grooming, 25 years of experience in fashion "I was destined for this industry. Marrying my eye for fit, form and detail with my love for our furry family members made this career path the purrfect passion project. Transforming matted mutts to fluffy fur babies is a daily rag to riches story. As a grooming instructor, it is a delight to engage, educate and cultivate the skills of so many like-minded individuals."…EDUARDO PERAZA, Stylist/Instructor: Eddie is a certified pet grooming stylist with over 15 years of experience, including being a licensed pet instructor for the State of New York. Eddie is highly knowledgeable, creative, and detail-oriented, which enables him to groom many breeds expertly….LANCE WATSON, Instructor: Lance has been with AAOPG since 2006. At that time, he was a student and remembered the only male in the class, which was a challenge. Today, he is licensed in pet grooming, and he says it has been a rewarding experience being selected to instruct some 400 students.