DESTINATION BOSTON
It's Not All Baked Beans & Clam Chowder
By Laurie Bain Wilson
Contrary to its beginnings in 1630, today's Boston is a vibrant city that treasures its past but is always eager to experience the new. And for those lucky enough to spend a getaway here, there's always something to discover—shops, museums, and plenty of sights.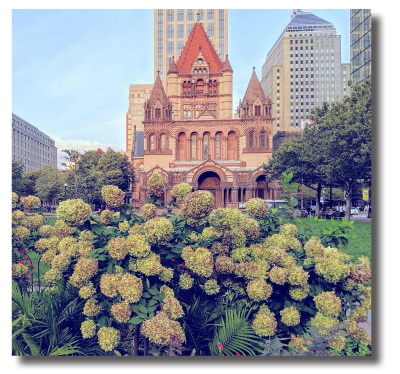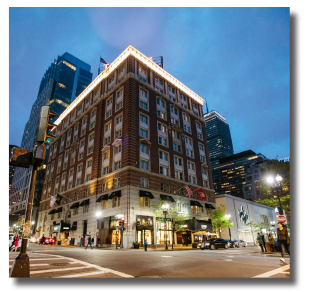 Boston's dense layering of history, culture, and romance may best be appreciated by visiting the small and historic neighborhoods. But, of course, no trip here is complete without walking the Freedom Trail and touring significant sites like the Paul Revere Home and Old North Church, where his lanterns hung. Other points of interest include the Old State House and Bunker Hill Monument. From here, it means more time for your next odyssey.
Why not consider one of Boston's hidden secrets? While enjoying the ambiance of some of the city's choice hotels, there's a nice sampling of hotels and restaurants offering cooking lessons and a forward approach to using local ingredients in the dishes and sips. Here, the skinny on some of the town's best spots.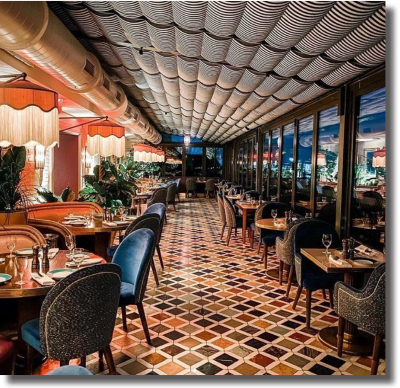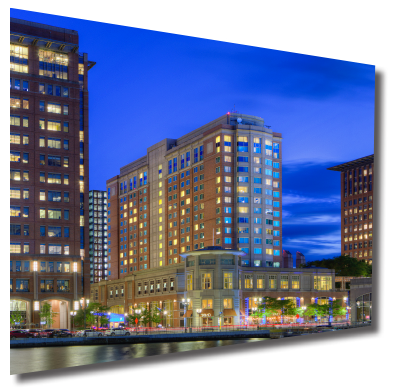 WESTIN COPLEY PLACE
Chef Roy Kaler has a groupie following—they come for the Le Cordon Bleu-trained chef's cooking classes that he teaches at this popular hotel in Boston's sought-out Back Bay (right across the street from the Amtrak station, perfect for train travelers.) Chef Roy is also the hotel's Senior Food and Beverage Operations Manager.
Every Saturday morning, the chef expertly guides up to ten guests in a two- to three-hour interactive culinary experience in the hotel's enormous baking kitchen. Participants work in pairs, following the day's recipe and then enjoying their homemade dish—and leftovers for later.
During the long pandemic, while many of us made bread, Chef Roy made cheese, including a killer Brie—but no more cheese, he says. His cooking class favorites include the croissant and macaron classes; also popular are the risotto, ravioli, Shanghai soup dumplings, and chocolate truffle. Lessons are tailored to adults, with select courses open to kids ages eight and up. The hotel also has beehives on-site and uses honey in some of the restaurant sips and dishes.
Info: marriott.com
THE LENOX HOTEL
The sweet spot: Stay in this classy, iconic Boston hotel with wood-burning fireplaces in select guest rooms and a honey of a Back Bay location. The hotel is also home to City Table, the buzz of town thanks to the apiaries on the rooftop. The bees get royal treatment from celebrity beekeeper Dean Stiglitz, who travels to the hotel and other spots in town to care for Boston's best bees.
Order a dish or cocktail made with that uber-local honey, including pancakes and French toast with whipped rooftop honey butter or Chartreuse Spritz with green chartreuse, lemon, honey, and Prosecco; and Citrus & Scotch created with Dewar's White Label, Earl Grey Tea, lemon and honey.
Info: lenoxhotel.com;
citytableboston.com

THE SEAPORT HOTEL
Lights, cameras, action! Grab your friends and family for a Boston getaway and to take a cooking class at the Seaport Hotel's Action Kitchen. The culinary team guides guests in preparing meals in a state-of-the-art kitchen under the direction of world-class chefs.
from the guest rooms and rooftop bee colonies, with another honey harvest anticipated this fall—the honey is used in sips and dishes for the hotel's restaurants. The hotel also has an organic garden growing fresh herbs and produce used in unique dishes. Info: seaportboston.com; actionkitchenboston.com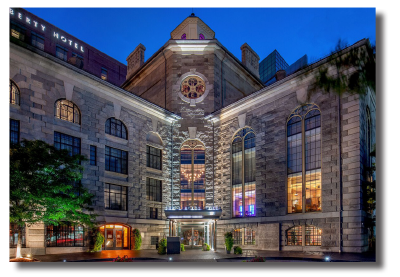 THE LIBERTY HOTEL
You can't escape the fact that Scampo is one of Boston's most popular Beacon Hill restaurants. Chef-owned by Lydia Shire's culinary pedigree was inspired by a good friend, Julia Child—a longtime resident of Boston. Scampo, which means 'to escape' in Italian, is aptly named—it's located in the Liberty Hotel, once the Charles Street Jail (the restaurant's elegant patio was once the exercise yard for inmates.) Expect an Italian-inspired menu with Mediterranean and Middle East influences—bread is made in tandoori ovens, and there is a mozzarella bar. And bring your dog along for your stay—there's a weekly Yappy Hour. Info: libertyhotel.com;
scampoboston.com