SALT LAKE CITY
Where To Enjoy A Non-Ski Holiday (In Ski Country)
By Meryl Pearlstein
Not again," I said, when my husband asked me to join him on a ski holiday for probably the fifth or fifteenth time. I had tried downhill skiing once in my life and had quickly determined that it wasn't for me. But this season, I gave in, and I found the perfect place for both of us to enjoy a ski holiday even if one of us doesn't ski: Salt Lake City.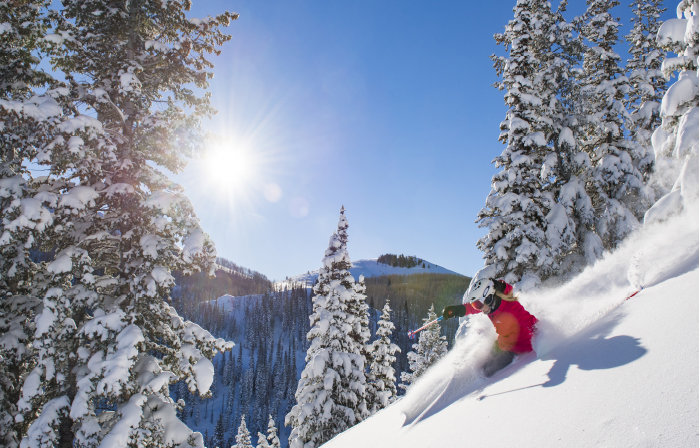 Salt Lake City is a vibrant city with a myriad of neighborhoods and activities for diverse interests making it a perfect urban basecamp for all kinds of visitors. Here are the reasons I enjoyed my non-ski ski holiday in Salt Lake City every bit as much as my husband.
SKIING
Although skiing sounds counterintuitive to the theme of this article, it is one of the reasons I really enjoyed Salt Lake City. While my husband went off to one of the SLC mountains, I booked myself a Nordic lesson at the Solitude Mountain Nordic & Snowshoe Center. While he was happily schussing down Alta and Solitude, I bravely strapped on a pair of cross-country skis, and, with the help of my very patient instructor, learned how to gracefully move along flat, groomed trails and ones with tiny slopes. I got a dose of the breathtaking scenery that skiers enjoy as well as a nice sense of accomplishment, even if six-year-olds were passing me like ultra-marathoners. Next time, I'll try snowshoeing.
There was also enough variety here to keep both of us interested and active as the four mountains in Salt Lak City could be complemented by a day trip to nearby Park City, just 30 minutes away, to Deer Valley Resort or Park City Mountain. Insider tip: plan your ski activities during the week rather than on the weekend. You'll have an easier time booking lift tickets, renting equipment, and with less traffic to deal with.
CULTURE
In the evenings, Salt Lake City is hive of cultural activity. The arts are a serious pastime here. Eccles Theater runs a full program of performances through ski season. Tours of major Broadway shows including Hamilton, The Lion King, and Moulin Rouge! regularly take up residency at the Eccles. Other highlights include the Live at the Eccles series.
An architectural landmark in downtown Salt Lake City, nearby Abravanel Hall is home to the Utah Symphony l Utah Opera. The venue's magnificent lobby is adorned with a dramatic red Dale Chihuly blown-glass sculpture. A canyon-like coloring scheme with gold leaf is featured inside the theater.
The city also has many museums showing off local culture, natural history, and more. In particular, the Natural History Museum of Utah is a stunning showplace of indigenous art and science exhibits in a terraced building set into the hillside.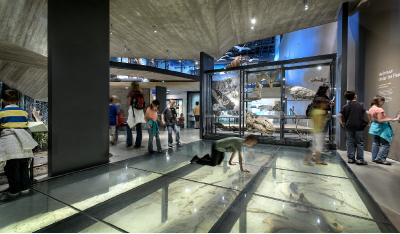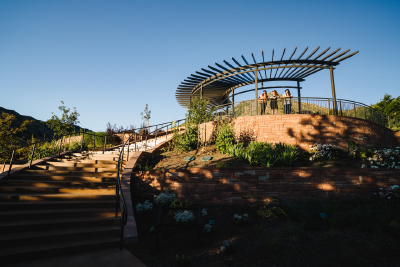 HIKING, PARKS & WELLNESS
There are many trails for hiking and biking in the Salt Lake City area. For a beautiful outdoor day, City Creek Canyon Trail offers an easy canyon hike close to downtown, beginning with a paved part of the trail open to cyclists as well as pedestrians and leading to a natural trail for hikers only. For a more casual walk, Red Butte Garden comes alive in a series of themed gardens. Work off the miles, steps and hills with a soothing Japanese massage at Kura Door Spa.
EATS & DRINKS
The dining scene in Salt Lake City is extensive with local traditional favorites intermingled with hip restaurants and cocktail bars. Start your dining exploration with Red Iguana, a nearly 40-year-old Salt Lake City institution, offers what they call "killer Mexican food." The mole sampler is your go-to, a perfect shareable starter for the table. After that, you might need some assistance sorting through the extensive menu. But, whatever you choose, wash it down with a perfectly tangy margarita. Contemporary American cuisine is featured at Pago on Main where a curated wine program is an integral part of the experience. A gem for a light meal, Copper Common specializes in small-plate dining with options like St. Louis-style pork riblets, whipped feta toast and pickled vegetables. For brunch, arrive before Tradition opens to guarantee a seat in the friendly restaurant. Even if the name is a bit daunting, try Tradition's Funeral Potatoes, a local casserole made with cheddar cheese, shredded potatoes, corn flakes, bacon and jam.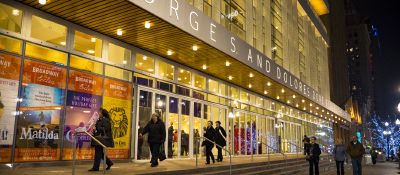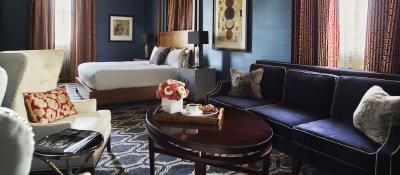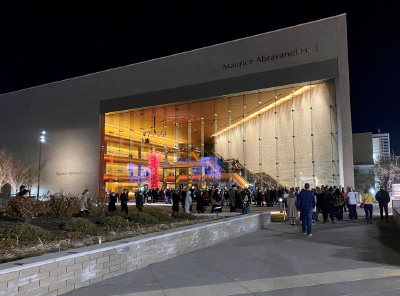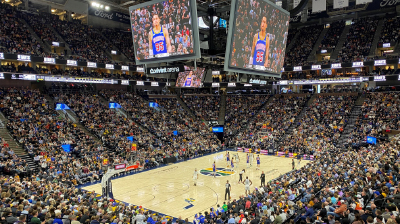 MARKETS & SHOPS
On the weekend, entertainment and shopping complex The Gateway hosts the Downtown Winter Market where you can purchase local meats, produce and artisanal treats like honey and candles. Outside, the area provides a fun walking tour of art with many murals, painted stairs, statues and sculptures. For the serious shopper, City Creek Center consists of two skybridge-connected malls with a retractable glass roof and a mix of designer and local offerings.
SPECTATOR SPORTS
Everyone knows how much I love my Boston teams, but I was equally excited to watch the NBA's Utah Jazz in their home Vivint Arena. The energy on the floor as well as in the stands is contagious and whether you're rooting for your home team or the visitors, it's a good time for all, and convenient to downtown hotels, restaurants and theaters. When the Jazz aren't playing, check for Vivint's schedule of concerts with stars like Carrie Underwood, Dave Matthews Band and Lizzo headlining this winter.
WHERE TO STAY
Salt Lake City gives you a variety of large and small accommodation options near the main shopping and cultural areas. Part of the Kimpton group, Hotel Monaco is a boutique hotel that has one of downtown's most popular farm-and-ranch-to-table restaurants, Bambara. New for 2022, the Hyatt Regency and the Element/Le Meridien are located near Vivint Arena.
Salt Lake City offers a convenient Salt Lake Connect Pass which bundles many of the city's most popular activities at a sweet price.
For information, visit www.visitsaltlakecity.com