Meet 22-year-old Sofie Mählkvist, Swedish socialite and budding philanthropist. Sofie recently stepped into Miami's Art Basil party scene at the Sarabande Dinner, the foundation initiated by designer Alexander McQueen. Then while in Miami, it was on to celebrate the re-launch of SEX by Madonna, who still has the wow magic. Back to New York City, and we found Sofie in attendance at the Robert F. Kennedy Ripple of Hope Awards honoring Prince Harry and Meghan Markle.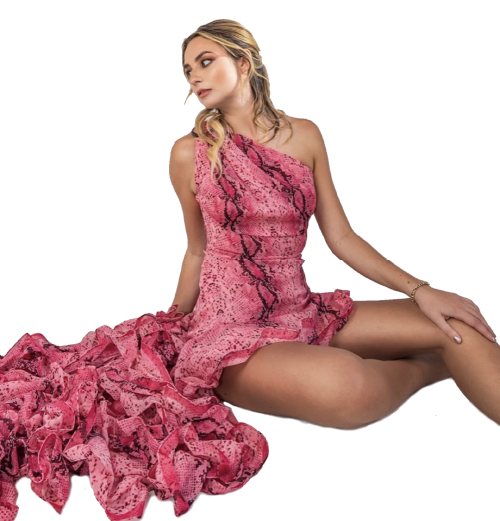 The young and energetic Sophie never stops. "I've been spending my summers in the Hamptons and New York for most of my life. I have family and friends here, so it's the place where I've always felt at home," said Sofie.
We predict 2023 will be an incredibly good year for Sophie…
PHILANTHROPIC: THE JUNIOR LEAGUE
Newly graduated from Regent's University London, where she studied marketing and global management, the young beauty has also enjoyed New York City and attending Fashion Week annually. She always cores out time to continue her charitable work to lend her talents to nonprofits in the arts and charities.
Sofie's global reach is inspiring. The native Swede has spent much of her life with the Junior League where she is a chair in London. You'll find her serving in soup kitchens, fundraising, and collaborating with new immigrants to help them integrate into their communities. Working with immigrants, teaching the English language, assisting with settlement issues, and helping to navigate red tape took center stage over the past 18 months.
WOMEN, CHILDREN & ANIMAL WELFARE
Sophie's energy is boundless. She is also involved with charities in Latin America, supporting child and animal welfare and environmental preservation. Her efforts have led her to be involved with Guatemalan charities.
Understaffed and in dire need of help, several Guatemalan organizations have sought her assistance. One of her favorite programs, Magical Classroom, trains young adults to instruct children aged 4-6 in areas of the country with little access to preschools and kindergartens, providing nutrition to underprivileged children and preparing them for success when they enter school.
Her support of the Ayuda organization helps stray animals with vaccinations, food, medical care, and shelter. This animal welfare organization supports homeless animals with vaccinations, food, medical care, and protection. She effortlessly set up an online shop for Ayuda to sell accessories like dog collars to help raise money. Through social media, she's helped them to promote their Etsy and Instagram stores. "I help with basic types of background things since I haven't been able to be in the field." At The Mesoamerican Permaculture Institute (IMAP). Sophie immerses herself in the ecological education center that promotes permaculture techniques, local biodiversity conservation, the production of organic food, and a seed bank. Sofie has been working with these charities, helping with fundraising, outreach strategies, marketing, social media campaigns, and various other tasks.
Helping to fight the discrimination, inequality, and abuse women face in society is essential for Sofie. "It's something that feels close to me," she said. "I feel like that could've been me if I had chosen the wrong guy to be with or if I would've applied to a different job or a different industry. I hope that someday soon, the world will be equal."
Children, of course, are the most vulnerable of humans, and Sofie believes it's crucial to help them get on the right track from the start. "I feel if you help underprivileged children, make them feel that they have a future, all possibility is in their hands."
WHAT'S IN STORE FOR 2023
Sofie intends to pursue a job in the fashion world. Her favorite labels include Valentino and Saint Laurent. However, she makes room for other designers as well. She best describes her look as boho chic with a contemporary edge. As she says, "It's Isabel Marant meets Saint Laurent," she told us with a smile.
For more information on Sofie Mählkvist, visit her on Instagram @sofiemahlkvist