ALL IN THE AMENITIES
SAVVY BUYERS ARE LOOKING AT THE EXTRAS
By AP Connolly
Buying a home, especially in New York City, requires a huge financial commitment. And as more Millennials move into the market and seek out their first space, the housing market is experiencing a shift in demands and expectations in home features. The new savvy buyer asks the right questions and doesn't miss any details. Their wish lists have extended beyond the home to include special spaces and unique services.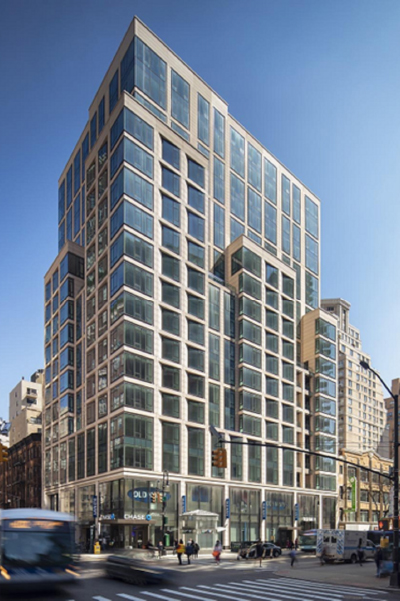 1289 Lexington, a new 18-story tower on 86th Street, delivers beautiful residences with a complete suite of newly programmed amenities tailored to today's buyer. Designed by the internationally acclaimed firm HOK Architects with interiors by Architectural Digest Top 100 designer Lee Mindel, co-founder of SheltonMindel, 1289 Lexington offers 61 custom, large loft-like homes ranging from 1,526 to 4,546 square feet. The limestone-clad tower provides grand proportions, balanced by oversized bay windows, soaring ceilings of up to 12 feet, and some of the best closet space in Manhattan.
The expansive open-planned living rooms provide what is often lacking in Manhattan apartments—space. Lofty ceilings and tall windows allow light to fill the living spaces and create bright, peaceful spaces.
Catering to the discerning buyer, the full-service building delivers more than 5,000 square feet of thoughtfully designed luxury amenities. The dedicated amenity floor provides unparalleled access.
The new property has something for everyone, including:
· A soundproof music and multi-media room with a greenscreen, gaming consoles and instruments for creative play and practice.
· A fun-filled whimsical playroom with multiple areas for children to get crafty and move around, complete with its own Belvedere Castle.
· Private study pods for remote learning and tutoring.
· A sprawling club room with full catering capabilities, and an outdoor terrace.
· State of the art fitness center.
· A windowed conference room with Zoom capabilities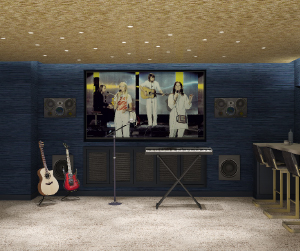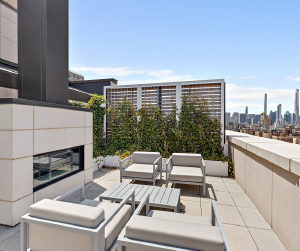 Located between Central Park on the west and Carl Schurz Park on the east, 1289 Lexington is just steps to the Copper Hewitt, The Metropolitan Museum of Art, Guggenheim, and Neue Galerie. Shopping at Whole Foods, Eli's, and West Side Market is a treat, or one can enjoy countless great restaurants regularly.
1289 Lexington is the newest addition to the Zeckendorf portfolio, joining such illustrious buildings as
520 Park Avenue, 18 Gramercy Park South, and 15 Central Park West.