OCEAN CASINO RESORT
It's Game On
By Michael Alpiner | Photos Courtesy of Ocean Casino Resort
A popular game, for years, drove players to toss a pair of dice and move their tokens around a square board accumulating properties, paying fines, receiving revenue, building structures, and even landing in jail. It added names and phrases to the cultural lexicon such as community chest, luxury tax, free parking, and water works. It spurred arguments concerning who would assume the role of the banker, how much money would each player get, and how to properly pronounce "Reading Railroad." (pronounced red-ding).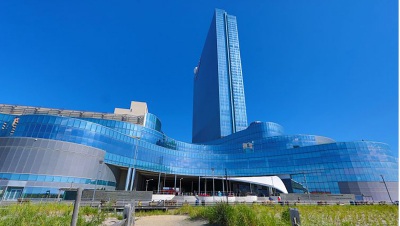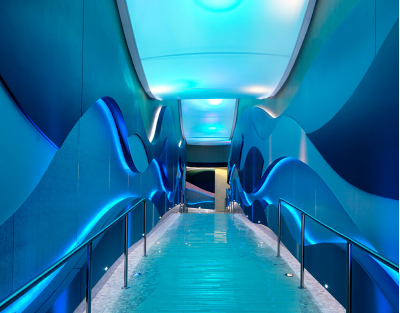 The street names within the game became as familiar as Main Street USA, from humble Baltic Avenue to exclusive Boardwalk. Whether buying St. James Place or Oriental Avenue, players thought more about winning the game than about which city was its inspiration. The small white dice have been replaced by the computerized voice of a GPS as it governs one's path along the streets of Atlantic City, New Jersey.
A GOOD BET
Atlantic City is in the process of defining itself as more than just a gambling destination. Yet it is still the slots, the cards and roulette wheels, and the new sports betting craze that fills the hotels and casinos with the hedonistic pulse of competition. Atlantic City, as its name suggests, rests right on the Atlantic Ocean with a 180-degree view of the great blue expanse. The tallest building in Atlantic City, understandably with the best ocean view, is none other than Ocean Casino Resort.
Bigger isn't always better, and quality over quantity is often the safer bet, yet Ocean boasts both scenarios. With 61 stories and a height of 735 feet, Ocean is a regal monolith whose structure allows for each of its 1399 guest rooms to attain an ocean view resulting in a 360-degree viewing experience. The completeness of the visual splendor is paralleled by the signature fish tank in the lobby by the check-in areas. Guests can sit and observe a 360-degree view of the many species of fish circling their curated paradise.
Once checked in, the guests can move on to their own curated paradise which includes comfortable and stylish accommodations, top-notch gaming experiences, an ample selection of fine dining and casual eating venues, and entertainment choices that range from an indoor/outdoor pool, full spa, Top Golf interactive games and of course bars of all energy levels.

WATER, WATER EVERYWHERE
Throughout most of the hotel, the theme of ocean extends like a wave floating eager vacationers from one thrill to the next via aquatic suggestions. The carpet design of circular shapes and tendrils reminds one of jellyfish, while the suspended structures from the cathedral-like ceiling create an undersea aura, as if all guests are immersed in a hedonistic aquarium. 
Accommodations The rooms continue the watery metaphor through colors and textures, cool tones reflecting the art on the walls and nature's canvas through the floor to ceiling windows looking out to the vast sea. Every room has an ocean view, a plush mattress that might inspire dreams of tranquil floating, and a spa-like walk-in shower.
Fine dining Ocean Casino Resort offers its guests three delicious options:
· Amada A rustic-chic, tapas style restaurant which brings Chef Garces' unique creations to the table where sharing and interacting is encouraged. Great cuisine, once again, becomes the glue between people and cultures. Recommendation: start with Piquillos Rellenos (crab stuffed peppers) and Vieires (Diver Scallops) as a main course. Finish off the meal with Crema Catalana (Spanish Creme Brulee) for a sweet completion.
· American Cut Voted Best Steakhouse in Casino Player Magazine (2021 & 2022), American Cut features a raw bar, wet-aged steaks, surf and turf, and classic American sides. An appetizer of Wagyu Meatballs and a main course of Pastrami Rub North Atlantic Salmon will ready all diners for the frenetic night ahead in the casino.
· Dolce Mare This dining option brings the flavors of Italy right to the New Jersey shore. The meal begins with Focaccia bread and a garlic butter and honey dipping spread. An appetizer of Calamari is the perfect opening act for spaghetti and meatballs, which is raised to the level of gourmet, accompanied by Creamy Polenta. Top it off with Tiramisu, served with succulent raspberries and chocolate drizzled on the plate.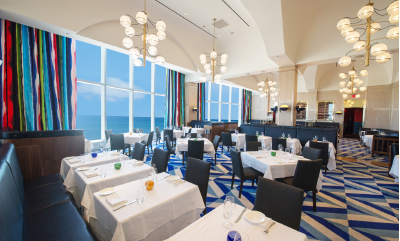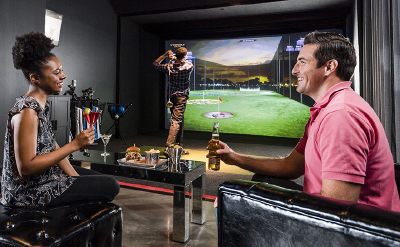 Casual dining is as wonderful as fine dining and chosen by low and high rollers alike. Serendipity 3 is open for breakfast, lunch and dinner, and still offers its classic frozen hot chocolate. Makai puts a Hawaiian spin on otherwise standard fare. Try the Miso Glazed Grouper. Distrito Taco Truck brings the food truck experience right near the casino floor.
Speaking of the casino floor, there's something about the buzzes, murmurs and occasional cacophony of the gaming arena that sets the heart pumping. With nearly 2000 slot machines, 125 table games, and a sports betting gallery in which one can wager on nearly every major competition, Ocean Casino Resort and its 130,000 square feet of gaming space is a virtual sea of excitement and possibility.
Whether win or lose, guests can take in a live show with top name celebrities, belly up to the bar at one of several themed establishments, or do some souvenir shopping along the galleria. Outside the resort, walking along the iconic Atlantic City Boardwalk and underrated beachfront, which spans six miles, is a wonderful way to both burn off the calories and forget the losses as well as take in the scenery and celebrate the victories.
Ocean's loyalty program gives incentives for visitors to return repeatedly. In fact, the vastness of space requires multiple visits. They may not gift you $200 for passing Go, but no matter the outcome, the safest bet for travelers to Atlantic City is a stay and entertainment experience at Ocean Casino Resort.
For more information on Ocean Casino Resort, visit theoceanac. com