A WHOLE NEW WORLD
Where To Go In 2023
By Patricia Canole
Welcome to 2023! We've finally arrived at a calmer world where travelers are increasingly flocking to international destinations once again. Yes, we will continue to pack masks and hand sanitizer, but put your paranoia in the backseat. Today, travel has a new meaning. For many, it's a feeling of forfeited time and an urgency to make plans. But with all that lost time have come plenty of luxurious opportunities and the realization that we may need to do it right from the beginning. It's not a bucket list challenge. More important, it is an experience that encourages travelers to reevaluate where to spend some valuable time. With that in mind, consider the world open to exploring, savoring, and enjoying. Whether you celebrate tradition, relish the great outdoors, burn with exotic desires, or bask in the sun, your dream awaits.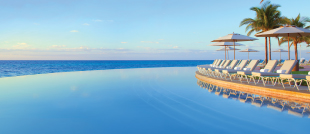 BAHAMAS
A short flight from Miami lies 700 islands known as The Bahamas. Touch down on Nassau/Paradise Island, and you're just minutes away from spectacular Cable Beach and a vast array of watersports. In the funky capital of Nassau, you can dive into some great duty-free shopping, then clip-clop in a horse-drawn buggy through the town's charming, narrow streets. Are you feeling lucky? Check out the casinos that dot the island. This is just the beginning: Go island-hopping. Grand Bahama Island has miles of beaches and tours for the eco-minded.
---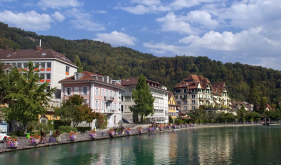 SWITZERLAND
Are you a nature buff? You'd be hard-pressed to find a country with more natural beauty than Switzerland. Indeed, the hills are alive every spring and summer with blooming wildflowers, perfect for a leisurely hike and picnic. In winter, curl up by the fire in your cozy chalet nestled in a charming ski resort in the Alps. Base yourself in a lovely village that fronts Lake Geneva stretching from Montreux to Geneva, with 65 beaches along its 55 miles of lakeshore. You'll love the Swiss-style pleasures of staying along this Swiss Riviera. One day hop aboard one of Lake Geneva's luxurious lake steamers. Sit on the deck, order some bubbly, and watch the passing scene as it unfolds. Looming over it all are the majestic snow-draped peaks of the Alps. Don't leave without scooping up some Swiss chocolates.
---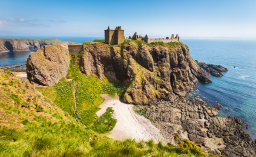 SCOTLAND
Centuries-old castles, legendary lochs (lakes), and fields of heather give Scotland a timeless feeling. All this, plus the world's best golf and hundreds of off-shore islands, make this a dream. For adventurous types, head to the Highlands to gasp in awe at sapphire-hued lakes (including Loch Ness), emerald glens, and craggy coastline. Be sure to take time to hop on a ferry for the remote Shetland Islands. It's the perfect escape for anyone who loves nothing more than a sweater, nature, and whisky. Check out Eshaness—take the lighthouse road for a walk north to the Holes of Scraada, and you'll stumble upon surreal scenery. Or hike up the rugged path to Shetland's highest point up Hermaness Hill and take in the brilliant view of Muckle Flugga, a natural reserve. Later, dine on fresh salmon, lamb, fish and chips, and fish pie. You can't go wrong. Of course, don't leave Scotland without trying your athleticism on the golf greens. The game was born here, and even amateurs can chip and slice their way across greens, including the venerable St. Andrews.
---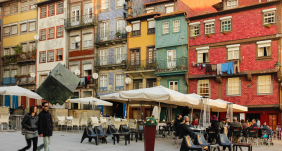 PORTUGAL
Once upon a time, this regal country was known for its explorers who set out to conquer the world; now, the world is reciprocating and discovering Portugal's sunny beaches, archaeological artifacts, vibrant culture, and a treasure trove of artistic wonders. Start in Lisbon's Alfama district, where 15th- and 16th-century houses tell of the city's Moorish past. Then, twirl along the narrow alleyways, and you'll find yourselves scampering down a staircase to discover the threshold of a hidden cafe. Next, along the Tagus River is the attractive historic area of Belem, where you'll find the Jeronimos Monastery and a vast complex of museums. Next, head west to the Estoril Coast, where you can laze on the beach, play a few rounds of golf during the day, and then gamble all night at the famous casino.
---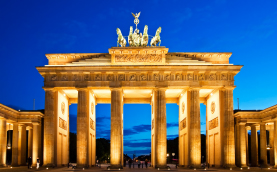 GERMANY
Welcome to Berlin, Europe's fast-paced, continuously changing, perpetually vibrant, and always exciting city. Here's a city that offers it all. Pop into one of the city's upscale boutiques, or for more intense retail therapy, head to KaDeWe, where you'll find everything and anything your heart desires. Take advantage of the food delights of the sixth floor, varieties of wines, and 1,200 kinds of sausages and cold meats: for retro retail, the Mitte or Kreuzberg districts for '70s style bric-a-brac. Of course, no visit to Berlin would be complete without a trip to Potsdam, the Brandenburg state capital, a short distance away. The UNESCO World Cultural Heritage site welcomes visitors where living history can be found at every turn. Potsdam's beautifully restored city center and magnificent gardens are worth the trip. Night owls will surely take the U-Bahn (Berlin's subway system) that will whip them to Hackescher Markt, the nerve center of the city's nonstop nightlife, where the partying goes on until dawn.
---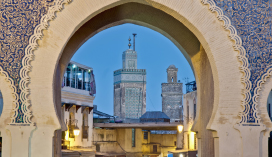 MOROCCO
It's truly a feast for the senses. Just imagine the moon rising behind a fern-fringed grove of palm trees, sleeping under a vast array of stars in the Sahara Desert, or dining in a pink-tile palace with rose petals scattered about your feet. This North African country tempts and delivers. Start in Rabat, about an hour from Casablanca. Here you'll find the Necropolis of Chellah, the site of the ruins of the ancient cemetery, reached through a massive gateway built by 14th-century sultans. Gardens thick with jasmine, mimosa, almond, and orange trees lead to Roman ruins and the tombs of several sultans. Also worth a look is the Kabah of the Oudayas, which dates from the 13th century. A kasbah is a fortress, and this one, like hundreds of others that dot the countryside, was built by a local ruler and surrounded by his subjects' homes. The Oudaya Gate, a massive archway of reddish-gold stone embellished with serpentine motifs, provides entry to a narrow quarter of cobblestone streets lined with whitewashed houses and shops. Don't miss the oldest mosque in the city is right on the main thoroughfare.
---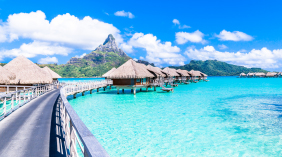 TAHITI
If you had to use just one word to describe Tahiti, it would be sensual. Imagine languorous midday massages with luscious vanilla or ginger-scented oil, fragrant leis of frangipani and orchids, king-sized beds strewn with hibiscus, blossoms of every color; refreshing gulps of coconut water straight from the shell; and delicate raw fish marinated in lime juice and coconut milk. Tahiti and her islands have a charisma that enchants returning visitors as much as it seduces first-timers. The islands are scattered over an area of brilliant blue Pacific the size of Western Europe. And though all this exotic beauty exists on one of the planet's most remote archipelagos, it's still only an eight-hour flight from Los Angeles. Of the five main island groups, Bora Bora may be the most beautiful in the world. The warm, shallow waters are the perfect place to try out newly acquired diving skills alongside curious turtles and a kaleidoscope of tropical fish.
---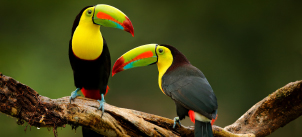 COSTA RICA
Mother Nature runs the show in the rainforest of this Central American eco-playground. Your wake-up call will be a flock of green macaws bickering with mischievous howler monkey, a volcanic steam bath at the base of rumbling Mt. Arenal, and your room service a juicy mango plucked just hours ago. Costa Rica is one of the world's hottest eco-tourism destinations, with more than a quarter of its land protected in national parks and reserves. From the capital, San Jose, you can rent a Jeep (you'll need it on those bumpy roads) and snake your way northwest to the Monteverde Cloud Forest, a lush tropical reserve. Take a guided tour and be amazed at the colorful toucans and monarch butterflies. Remember, the dress code is as laid-back as the people, so bring hiking boots.
---

AUSTRALIA
Those seeking a far-off and exotic locale where the vocabulary is reassuringly familiar make a visit Down Under a must-do. Not many countries can boast of having one of the world's oldest rainforests (the Daintree), its largest coral reef (the Great Barrier Reef), and the enormous monolith (Uluru). Mix in incredible Aussie charisma and a roster of luxury retreats, and you've got one very enticing getaway. Australia is a big land (it takes 14 to 20 hours to get there!), so focus on what you love and want to do. Divers should undoubtedly plunge into the Great Barrier Reef.
---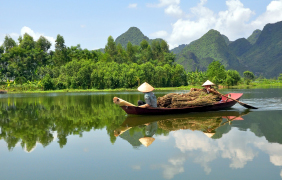 VIETNAM
Traveling in Vietnam is an adventure: Crowded city streets can feel overwhelming, back country roads are virtually nonexistent, and the heat is constant. However, the country's famous sites, including Buddhist temples, and French colonial architecture, make it all worthwhile. The French influence is everywhere in Hanoi, and you'll find some of the best baguettes outside Paris! The countryside is lush and green, and you're rewarded with the sight of ancient temples looming out of forests, traditional fishing villages along the South China Sea, and intimate yet diverse cities like Hoi An, one of the country's most vital trading ports. Today, this stunningly beautiful city mixes Chinese, Japanese, and French influences. You can easily cover the entire city on foot and stop for tours of some of the city's oldest homes and temples. Then wander about the markets and ride on a sampan—a traditional flat-bottom wooden boat.
---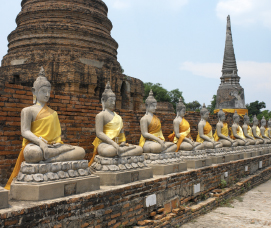 THAILAND
Here is a destination for anyone searching for serenity, spirituality, and exotic wonders. Think monks in saffron-colored robes, gold and jade Buddhas sitting in gilt-domed temples decorated with gold and mosaics, topped with shimmering spires; orchids that grow like wildflowers, and everywhere the scent of spices and flowers. These are all vivid images of a lovely corner of the world known as "The Land of Smiles." Begin your visit in bustling Bangkok, the capital, where three-wheeled tuk-tuk (taxis) jockey for road space along with cars, bicycles, motorcycles, and sidewalks are crowded with street vendors hawking foods both familiar and exotic. For a complete experience, venture beyond Bangkok. In Chiang Mai, take a tour in a chauffeured tuk-tuk and explore the city and the Tribal Museum, which tells the stories of the various hill tribes living along the border between Thailand and Laos. Chiang Mai is also home to numerous stellar Buddhist temples, including the 14th-century Wat Prabhat Doi Suthep, on a hill overlooking the city. End your stay in Thailand with a few relaxing days in Phuket in one of its ultra-luxurious resorts. Spend days wandering the powder-soft beaches and nights counting the twinkling stars.
---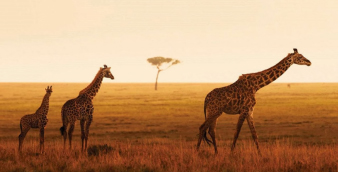 KENYA
NBC
Better known as the birthplace of the safari Kenya is where tribal village tours, game drives in the Maasai Mara during the annual migration, and flights over the rolling Ngong Hills best deliver an Out of Africa experience. Pop open bubbly on the banks of the Mara and toast the zebras as they attempt a river crossing. A safari to Africa is the ultimate experience—and most will customize an itinerary to fit your needs. For first-timers, the Big Five will also include a visit to Amboseli—most noted for its abundant and well-protected elephant population sheltered by Mt. Kilimanjaro. Once accustomed to the wilderness, you'll treasure days spent viewing lions in their habitat. On this trip, no effort is spared in making wilderness life as cozy as possible, with large, comfortable luxurious lodges and walk-in tents. The tents even have elevated terraces, with canvas chairs for taking in the beautiful views.
---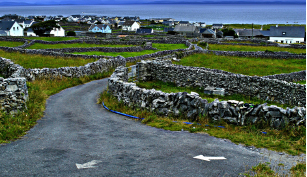 IRELAND
Painted storefronts, tidy rows of Georgian-style townhouses, and plenty of parks make it easy on the eyes, while cultural sights liberate the soul. But Dublin's best asset is the people: warm, good-natured, and always ready to share a laugh. Traditionalists should head west to the remote Aran Islands, where life is simple, and locals still speak Gaelic Irish, one of the few places in Ireland where it's still spoken. You'll stumble upon fairytale castles, historic lighthouses, churches, and pretty harbors. Take time to head west by car or rail for a visit to the Aran Islands. Once there, rent bicycles to explore the grassy lanes that show the islands' beauty. Inés Meain is the quietest of the three islands, and you'll want to visit a local knitting factory for a genuine Irish sweater. Inis Mor is the largest of the three; see Dun Aengus, a historic, semi-circular stone fort, one of the largest in Western Europe. Inis Mor is idyllic for sunning on sandy strands, and you'll also want to take a guided walking tour to learn about the island's culture and traditions.
---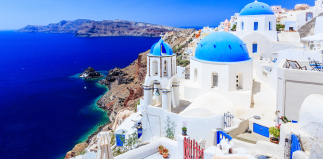 GREECE
A visit to the Greek island of Santorini should be on the top of your list. The Aegean gem in the southern Cyclades has wooed poets and artists for centuries to be inspired in its scattered seaside villages. The island's capital, Fira, is built onto the magical Caldera cliffs, as are many sugar-white homes and blue-domed churches. The beaches are long stretches of striking black sand (Kamari Beach is remarkable). Next, visit off-the-beaten-path Oia, at the top of Santorini's northern coast, to discover art galleries, fish taverns, glorified sea captain's houses, and stirring sunsets. Also, explore the local vineyards and savor this divine destination.
---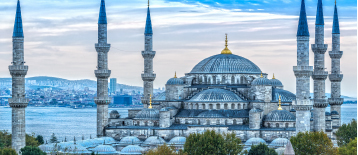 TURKEY
Turkish Delight may be the name of the national sweet, but it could describe the entire country: It bridges Europe and Asia and is packed with history and natural beauty; if you want sand, and bronze away on the Aegean or Black Sea coasts, with more miles of beach than any other Mediterranean country. For culture, head for Istanbul, with its mosques and Grand Bazaar; Ephesus, where you can wander Roman ruins; or Troy, where you can make like Helen. And don't overlook the bacchanalian delights: Turkish food overflows with flavor—juicy lamb, tangy olives, and eggplant served 101 ways. Plus, the raki (a liqueur) will knock your socks off.