ELAINE STRITCH AT LIBERTY
With only an oversize shirt, black tights, and a chair, Stritch mesmerizes a full house at London's Old Vic Theatre with tales of her 50-plus-year career on stage and screen. At Liberty is more of a monologue than a musical performance, though she does perform some of her signature songs like "Zip" and "The Ladies Who Lunch." At Liberty won a Tony Award in June 2002 for Special Theatrical Event, but Stritch's triumph was tempered when she was not allowed to complete her acceptance speech. Her response to it here is just one of the touching moments in the remembrance of a historic career.
---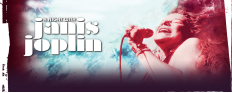 A NIGHT WITH JANIS JOPLIN:
THE MUSICAL
The unmistakable voice, filled with raw emotion, made her a must-see headliner from Monterey to Woodstock. From Broadway to your screen, you're invited to share an evening with the woman and her influences in A Night With Janis Joplin. Fueled by such unforgettable songs as "Me and Bobby McGee," "Piece of My Heart," "Mercedes Benz," "Cry Baby," and "Summertime," a remarkable cast and breakout performances, A Night With Janis Joplin is a musical journey celebrating Janis and her biggest musical influences—icons like Aretha Franklin, Etta James, and Bessie Smith, who inspired one of rock & roll's greatest legends.
---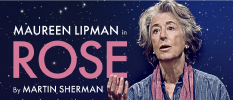 ROSE
In this compelling one-woman play, British theater legend Dame Maureen Lipman reprises her award-winning performance as Rose, a woman whose tumultuous journey through anarchic times takes her from the devastation of Nazi-occupied Europe to the allure of the American dream. Through the life of one woman, it tells the story of a century when everything changed except the violence of the strong against the weak. This production of Rose is available to stream worldwide.
---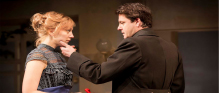 A DOLL'S HOUSE
Based on the life of Laura Kieler, a close friend of playwright Henrik Ibsen's, and first performed in 1879, A Doll's House was initially met with controversy over how it criticized nineteenth-century marital norms and advanced little-known feminist ideas. Ibsen's play confronts the problems with an exclusively male society and a woman's place. Nora Helmer commits fraud to obtain the money to save her husband's life. Throughout the play, her dealings are discovered, and she ends up making an enormous life decision that goes against the societal grain.
---

ANN
ANN is a no-holds-barred portrait of Ann Richards, the legendary governor of Texas. This inspiring and hilarious play brings us face-to-face with a complex, colorful, and captivating character more prominent than the state from which she hailed. Written and performed by Emmy® Award-winner Holland Taylor (Two and a Half Men), ANN takes a revealing look at the dynamic woman who enriched the lives of her followers, friends, and family.