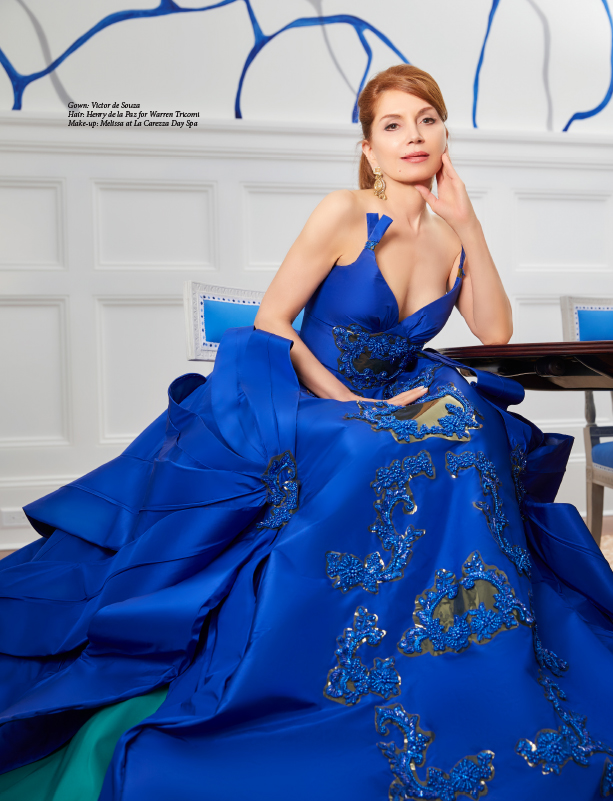 JEAN SHAFIROFF
The First Lady Of Philanthropy's Love Of Style And Fashion
By Laura Taylor | Photography: Michael Paniccia

Jean Shafiroff is an iconic figure that frequently appears on magazine covers and society pages for good reason. The style sections are filled with her images as the First Lady of Philanthropy. She is recognized for her hard work as a humanitarian as much as she is newsworthy for being one of the most stylish women on the scene today. Jean Shafiroff is a philanthropist, TV host, and author of the book, Successful Philanthropy: How to Make a Life By What you Give.
Heralded for her charitable giving and volunteer work, Jean Shafiroff is a prolific figure in social circles and with notable foundations around the world. Her fondness for giving is consistent and she has a genuine earnestness to discover what will make the world a better place.
GOOD DEEDS
Jean Shafiroff's primary mission is to be a patron of good deeds. Her current credits of charitable work include serving on the boards of the American Humane, Southampton Hospital Association, NY Women's Foundation, Mission Society of NYC, Casita Maria, Couture Council (Museum at the Fashion Institute of Technology), French Heritage Society, Global Strays, and Southampton Animal Shelter Foundation Honorary Board. A Catholic, Shafiroff served on the board of the Jewish Board for 28 years and is now an Honorary Trustee.
All of Jean Shafiroff's work is understandably important and why she was most recently bestowed an award in September 2022 of a proclamation naming her the "First Lady of Philanthropy of New York" from NYS Assembly member, Rebecca Seawright, representing the New York State Assembly.
Then in November 2022, the 117th U.S. Congress acknowledged Shafiroff for her work in philanthropy. This recognition was given by U.S. Representative Carolyn Maloney of New York.Then in November 2022, the 117th U.S. Congress acknowledged Shafiroff for her work in philanthropy. This recognition was given by U.S. Representative Carolyn Maloney of New York.
Jean Shafiroff was also honored by the French Heritage Society in November 2022. She has also been honored by many other charity groups including American Humane, Stony Brook Southampton Hospital, American Heart Association, American Cancer Society, New York City Mission Society, Southampton Animal Shelter, Surgeons of Hope, Samuel Waxman Cancer Research, Operation Warrior Shield, Al Sharpton's National Action Network, the Ellen Hermanson Foundation, Pet Philanthropy Circle, Animal Zone International, Health Advocates for Older People, Youth Counselling League, the NYC International Film Festival Foundation, the Jewish Board, and the Hadassah. In December 2020, Dan's Paper named her Philanthropist of the Year at their Long Island Power Women's Award Ceremony.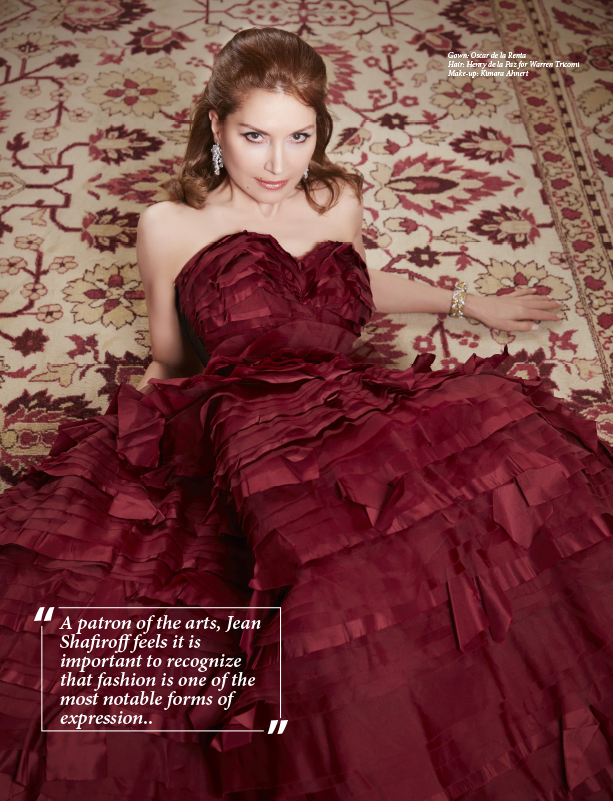 A STYLE ICON
Jean Shafiroff's inspirational journey continues with numerous organizations. One of the many she loves serving for is the Couture Council of the Museum at FIT. The press refers to her as a style icon who supports the artful work of emerging designers from across the globe. Shafiroff 's constant state of giving is apparent to anyone who meets her. In fact, her sheer sense of goodwill is rather irresistible and makes one realize that it is possible to have a truly harmonious existence. Shafiroff is always driven to convey a message that will positively impact the planet.
The philanthropist's passion has led to appearing on a number of best dressed lists and she owns a large collection of both couture and ready-to-wear designer ball gowns that include many gowns by Oscar de la Renta, Carolina Herrera, Mary McFaddan, Victor de Souza, Malan Breton, Zang Toi, B Michael, as well as pieces by Valentino.
Jean Shafiroff's own cycle of outfits is refreshingly reflective of her own sensibilities. She simply wears what she feels is beautiful and a perfect statement piece for the event she is attending. Perfectly sensible, Shafiroff will mix elements with her style selections and balance her wardrobe during a busy week of attending multiple fundraisers and galas. She can easily transform her look and wear a hot new suit from a young artist then switch to timeless classics such as blouses and skirts from Gucci and Chanel to breathtaking dresses from Carolina Herrera and the house of Oscar de la Renta. Jean's style sensibilities are so poignant that she was even selected to be a runway model in Malan Breton's Autumn/Winter 2023-24 Collection debut at New York Fashion Week.
FASHION AS ART
A patron of the arts, Jean Shafiroff feels it is important to recognize that fashion is one of the most notable forms of expression. To say that the artwork of fashion is worthy of a museum is nothing short of pure truth. Shafiroff's passion for fashion and interest in supporting the industry is in fact so strong that her own personal collection of ball gowns will one day be donated to a museum.
Jean Shafiroff 's philanthropic eye is also well-tuned to the other side of fashion, which is the business side. Her educational background at Columbia Business School's prestigious MBA program as well as her time working on Wall Street taught her to recognize the importance of a billion-dollar industry. While fashion may make a small percent of titans wealthy, the industry also employs millions of people. The worth of the people behind the scenes is priceless and necessary. Industry workers keep the dresses on racks as they feed their families and put roofs over their heads.
Jean Shafiroff cares about people, so it is no surprise she takes time to applaud all involved. Her purpose to live life fully as a humanitarian helps thousands of individuals associated with all her causes, including support for the fashion industry.
It is her thought-provoking ideas on both philanthropy and style that have created a position for her as one of the leading authorities on the art of giving. All the charitable work Shafiroff has done to date is a sincere accomplishment. Along with her 1.2 million Instagram followers, we know it is only the beginning of so much more to come.
For more information about Jean Shafiroff,
visit: jeanshafiroff.com
F: jeanshafiroff | T: @JeanShafiroff I: @JeanShafiroff @JeanShafiroffAtWork