ON THE BIG SCREEN
BLOCKBUSTER TIME

FAST X
Not yet rated
Is this, the tenth Fast and Furious flick really the end, as Universal Studios claims? We're skeptical about that, as the franchise continues to roar at the box office. This time Dom (Vin Diesel) and his family of daredevil drivers go around the world (again) in a battle against old enemies. All we know is that adding Jason Momoa and Brie Larson to the cast can only make the eye candy better; and who doesn't love Rita Moreno, who keeps on ticking at 91?

GUARDIANS OF THE GALAXY VOL. 3
PG-13
Vin Diesel is back in this sequel, too, but only with his voice as Groot, our favorite Guardian. And this Marvel franchise is our favorite, too, as the motley crew that comprise the Guardians are fun to watch. Chris Pratt, Zoe Saldana, Dave Bautista, and Bradley Cooper's voice (as Rabbit) also return, as word is that Gamora isn't quite as gone as Vol. 2 made us think. Expect long lines at theaters for this one, as fans have been waiting since 2017 for this next chapter.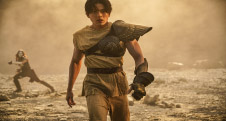 KNIGHTS OF THE ZODIAC
PG-13
With hopes of becoming the world's next big movie franchise, Knights of the Zodiac jumps from the pages of anime to a live-action saga for the big screen. Mackenyu (the real-life son of Sonny Chiba) stars as Seiya, a street fighter whose life is transformed when he lands in the middle of a supernatural world filled with saints, goddesses, and those knights. Famke Janssen, Mark Dacascos and Sean Bean lend a little gravitas to the whole fantastical tale.

THE LITTLE MERMAID
PG
It's finally here, the live-action version of Walt Disney's version of The Little Mermaid, starring Halle Bailey as the undersea gal with the beautiful voice who falls in love with a human prince (Jonah Hauer-King). Directed and co-written by Rob Marshall, whose film version of Chicago won six Oscars, there's not going to be that much new to the story, which features all the animated favorites, from the evil Ursula (Melissa McCarthy) to the mermaid's pals Sebastian, Flounder and Scuttle, with much of the same music by Alan Menken as in the original.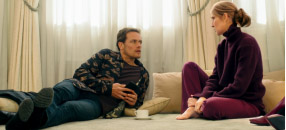 LOVE AGAIN
Not yet rated
Romantic comedy lovers, never fear! Amid May's relentless action-adventure blockbusters in movie theaters, there is one flick getting buzz as a date night to remember at the movies. Priyanka Chopra Jonas and Sam Heughan (Outlander) star as lovers whose relationship starts in a very odd way, as she keeps texting her deceased fiancé's cellphone to try to stay connected. When he gets reassigned the number, love breaks out in this romance that co-stars Celine Dion and is based on the novel "Text for You."