In 2006, Dessie Moynihan after ten years with the Shubert Organization, became the first female vice president in the 106-year history of the company. Over the next 17 years, Shubert has continued to place women in high-level positions. One of the most significant aspects of Ms. Moynihan's position as VP of Creative Projects is assisting Chairman and CEO Bob Wankel, reading scripts, attending workshops and productions, and speaking with producers, general managers, and creatives. The goal of the numerous producers from all over the country, as well as London and other parts of the globe, is to see their work evolve into a production booked at one of the 17 Broadway or six off-Broadway houses owned by the Shubert Organization
Besides focusing on the quality of the material, Shubert must think carefully about whether or not a production has a demographic audience, what messages (if any) the show does or does not project, how costly it would be to bring it into a Shubert theater, and whether or not it will have the legs to sustain in the competitive Broadway market.
Moynihan's most recent project is a stage musical version of the Billy Wilder classic 1959 film comedy Some Like It Hot. Shubert agreed to partner with Neil Meron and the late Craig Zadan, who brought the project to Shubert. While the new Some Like It Hot reprises the hilarity of two male musicians disguised as women who are running from the mob, it also introduces a host of original songs plus some modernization of the book to engage today's diverse audience. Her latest career achievement is wearing the Executive Producer hat for Some Like It Hot.
We recently met with Dessie Moynihan to learn more about Broadway and her new projects.
When you look at presentations, do you have a list of "must haves" before considering moving forward with a possible production?
We are in a situation that would have been inconceivable 30 years ago: there aren't enough buildings to house all the shows. That's when we sometimes find ourselves in the tricky position of choosing one project over another. We book and invest in shows for many reasons (which are not always apparent). Ultimately, we try to balance the needs of passionate producers with the pressures of the current marketplace and the responsibility we feel to the artistic life of the theater.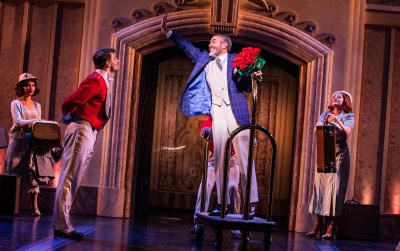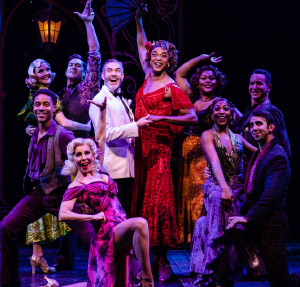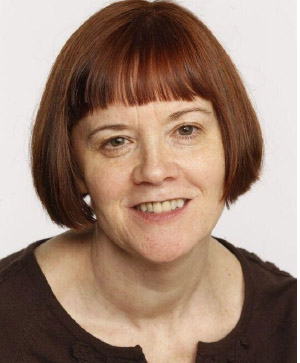 Are there any specific women whose work, in any aspect of theater, truly inspired you to continue in the business?
I could list dozens upon dozens! Broadway has been blessed with gifted, determined female leaders from Cheryl Crawford and Eva Le Gallienne to Liz McCann and Nelle Nugent to Sonia Friedman and Daryl Roth to women announcing themselves now. Directors, writers, designers, managers, musicians, administrators, and technicians. A group of outstanding literary agents nurtured and sustained many great playwrights—Audrey Wood, Helen Merrill, Esther Sherman, and Flora Roberts.
Can you explain the process of developing a musical adaptation of a well-known hit, such as Some Like It Hot, to a new generation of theatergoers?
It starts with the vision of the writers. We were lucky to have a broad and deep range of talent—Matthew López, Marc Shaiman, Scott Wittman, and Amber Ruffin—all working in concert with our Director-Choreographer Casey Nicholaw. The first thing was to make sure everyone was on the same page. We wanted to preserve the spirit of the film and the period of the story while delving deeper into the characters and imbuing them with a 21st-century sensibility. In 2016, when we started work in earnest, we knew that the characters would reflect our multicultural world. From then on, it was the usual: draft, revision, reading, revision, workshop, revision, workshop, reading, etc. Because of the pandemic, we had to forego our out-of-town "tryout." Instead, we did a developmental session in New York with an audience of regular ticket buyers. And now Broadway!
Do you have advice for would-be theater makers?
Passion and persistence. It's a challenging time right now. Our industry is grappling with the effects of the pandemic on tangibles, such as the cost of materials and labor, and intangibles, like the attitudes/lifestyle of our audience, which results in unconventional ticket-buying patterns. You need passion and persistence!