AMERICAN HUMANE
Jean Shafiroff Honors A Good Cause
By Jessica Lawton, CapeHart Photography
Jean Shafiroff, philanthropist, television host, and author of Successful Philanthropy: How to Make A Life By What You Give, hosted an outdoor luncheon at Swifty's at The Colony Hotel in Palm Beach, FL, in honor of American Humane.
American Humane is the country's first national humane organization. Founded in 1877, American Humane ensures animals' safety, welfare, and well-being. Our leadership programs are first to serve in promoting and nurturing the bonds between animals and people.
A group of guests and supporters of the work of the Organization attended the luncheon. Those in attendance included Jean Shafiroff (Board Member), Dr. Robin Ganzert (Executive Director), Ava Roosevelt, Kim Dryer, Kathleen Gannon, Sharon Jablin, Pamela O'Connor, Lauren Roberts, Janet Levy, Pamela Wright, Elizbeth Steinberg, Rashmee Sharma.

Jean works extensively as a volunteer fundraiser and leader in the philanthropic world. Among the many causes she champions are those involved in women's rights, rights of the underserved, health care, and animal welfare. Jean serves on the boards of the American Humane, Southampton Hospital Association, NYC Mission Society, French Heritage Society, Couture Council of the Museum at FIT, Global Strays, New York Women's Foundation, Casita Maria, and Southampton Animal Shelter Foundation Honorary Board. A Catholic, she served on the board of the Jewish Board for 28 years and is now one of their honorary trustees.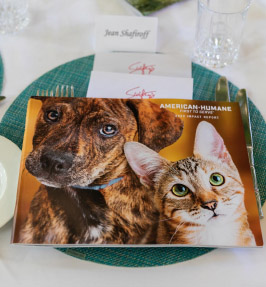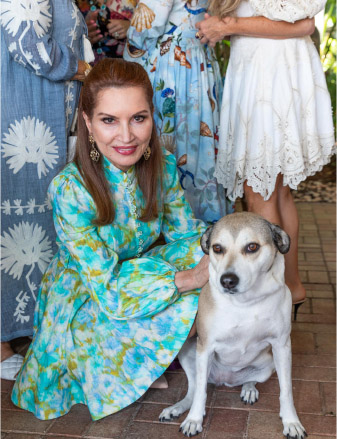 Jean Shafiroff greeted guests and spoke about the many programs that American Humane performs. "Philanthropy is my passion," said Mrs. Shafiroff. "I am deeply moved by the incredible work American Humane does throughout the world, and it was an absolute honor to welcome Dr. Ganzert and my dear friends to celebrate the vital programs and services the organization provides." Next, Jean Shafiroff introduced Dr. Robin Ganzert, who spoke about the work of the international work of American Humane.
For more information on American Humane,
visit americanhumane.org;
for Jean Shafiroff, visit jeanshafiroff.com