Entrepreneur, Mentor, Podcaster and Philanthropist Glenn Stearns shares his personal journey to success in his new memoir, InteGRITy, to be released this month (Forefront Books/Simon & Shuster). In this inspiring book, the two-time cancer survivor shares his life story, from humble beginnings—being labeled "most likely to fail" or "the biggest loser"—to achieving his wildest dreams and storied success, to inspire others and to leave a legacy built on kindness.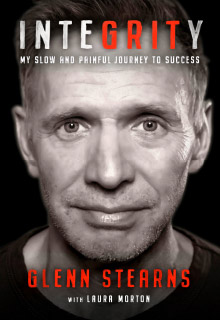 Stearns candidly recounts growing up in a low-income suburb of Baltimore to alcoholic parents and failing the fourth grade. "At the time I was depressed, and it was a very rough spot of my life. But as a grew," he says, "it became the best thing in my life. I began to find silver linings in everything that turned gray."
THE ROAD TO SUCCESS
After graduating college, Stearns moved to California, where he shared a small apartment with several roommates. "I was very fortunate to be in California and after college I entered into the mortgage business," he remembers. By 25, his life took a turn. After working as a loan officer for 10 months, he formed his own mortgage company, Stearns Lending LLC in 1989. By 2010, Stearns Lending reached nearly $1 billion in monthly funded loan volume while experiencing record growth. Stearns Lending not only survived the 2007 mortgage-lending crisis, but it also emerged as one of the top lenders in the country. Stearns attributes his resilience to putting "people before profit" and having transparent integrity in lending standards.
But Stearns's life course has not been all about exceeding expectations and building a successful business. He sold Stearns Lending in 2015, prior to embarking on a multi-year sabbatical with his family. Upon his return, Stearns starred in a reality show, Undercover Billionaire, on the Discovery Channel. Equipped with nothing more than $100, an old pick-up truck and a cellphone, Stearns was charged to anonymously build a business valued at $1 million in 90 days. This project led to the creation of Underdog BBQ, a restaurant that is still in business today, located in Erie, Pennsylvania.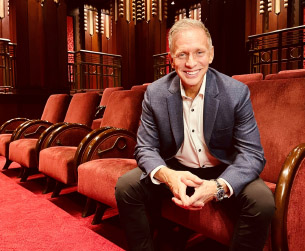 WHAT HE KNEW BEST
In 2020, Glenn went back to his roots in mortgage banking and visualized the next evolution of wholesale mortgage lending by focusing on building a company around its people. Individuals who were seasoned veterans in the industry, passionate about helping others, and who were essentially kind at heart. From this vision, Kind Lending was born. "We entered the market in the middle of the biggest refinance boom in history. All my past competitors had become huge. And just like 2007-2008 when the market turned, they were distracted. We have taken advantage of that, and we've risen to become one of the largest wholesale companies again in the country."
Filled with unforgettable anecdotes from his roller coaster life and career, InteGRITy is a story about adversity, pain, attitude, and action. Stearns shares the lessons which have helped him become the wildly successful business leader he is today. As he says, "I think I learned to be positive, because of past issues in my life."
Stearns learned to be positive. Because of the past issues he encountered they eventually turned out to be the best things.
For more information on Glenn Stearns, visit glennstearns.com