A LOOK AT BARBADOS
Hiking Trails And Hidden Bays
By Patricia Canole
How could a getaway be anything but magical on the island of Barbados—where monkeys are green, and fish fly? It's the perfect blend of relaxation and adventure with lazy hours on a palm-fringed beach balanced by time spent exploring and elegant dinners at picture-perfect restaurants combined with forays into the local culture.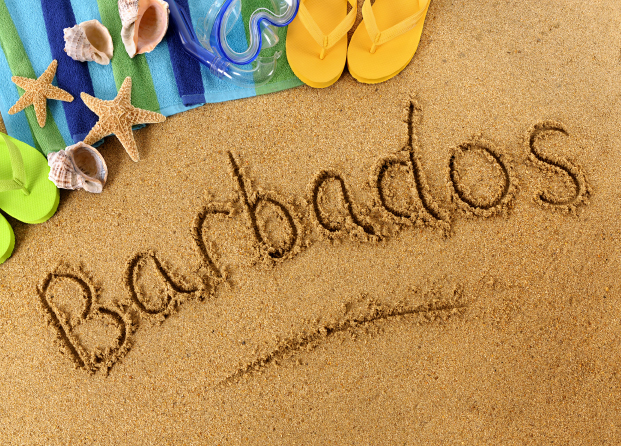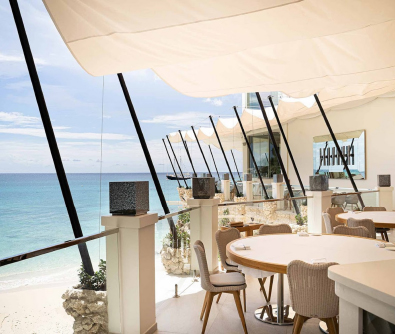 Enjoy getting close and personal with multi-hued coral, tropical fish, and hawksbill turtles. Scuba diving, snorkeling, and catamaran sailing are for those who like to keep it on topside. This easternmost and most British of all the Caribbean Isles gained its independence as a constitutional monarchy in 1966, and only last year did the nation formally sever ties with Britain.
Bajans—as islanders call themselves—deliver their hospitality with a warmth and charm that can't be beaten. For those that want to get active and discover the island, there are some essential activities one must do while visiting Barbados to ensure you get the "proper Bajan experience."
RUM'S THE WORD
The Caribbean drink of choice is rum. And Mount Gay is the oldest rum distillery, has been making the libation in Barbados since 1703. Today, it is still produced with most of it exported. Take a tour of the Mount Gay north of Bridgetown, and to learn about the history and, of course, a taste as well.
CATAMARAN CRUISING
Enjoy cruising along the calm west coast with one of the many boats, all offering some of the best service and smiles at sea. Choose from a morning or afternoon sail where you can lounge and work on your tan while the team serves you cold Banks Beer or a rum punch and point out some lavish mansions, hotels, and restaurants. In addition, guests can enjoy a unique swimming experience with turtles when the boat anchors for lunch. This is a definite must-have for our "Becoming a Bajan" list.
OISTINS FISH FRY
This hot spot of food and fun is the perfect setting to indulge in Bajan Culture. Enjoy rubbing shoulders and partying with locals to the sweet strains of calypso music. Bajans dance arm in arm—and, of course, all that dancing builds up an appetite, so head for the food and beverage stalls and enjoy the traditional Bajan fare. Fish cakes, jug-jug (guinea corn and green peas), fried fish, all washed down with a Banks Beer.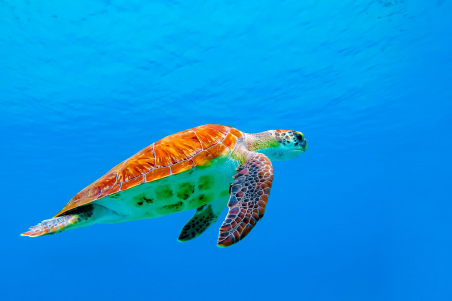 ISLAND EXPLORING
When you see pictures of Barbados, you may think it to be just white sand beaches and coconut trees, but there is so much more to the island, and we recommend checking out a couple of spots that are off the beaten path. If you're adventurous and want to drive, Google maps is necessary to maneuver your way around winding country roads. If getting lost isn't your style, sign up for an island tour where you and your friends can hop in the back of an open-top Jeep and enjoy the sights with an off-road twist. Embrace Barbados's nature, history, culture, and folklore at captivating places of interest.
UNDERGROUND AT HARRISON'S CAVES
One of Barbados' unique experiences is exploring the underground world of Harrison's Cave, an extensive limestone cavern. filled with stalactites, stalagmites, a flowing stream, and deep pools. On an electric tram, you ride through 3 miles of tunnels and open areas.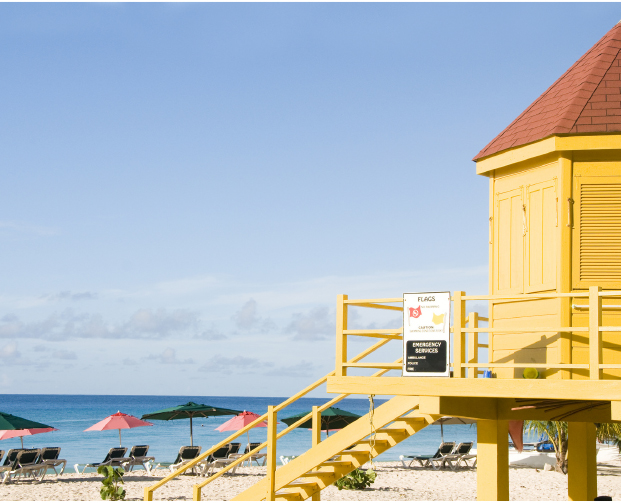 VISIT TROPICAL GARDENS
There is no shortage of horticultural treats. Among the best are Andromeda Botanic Gardens, above the Bathsheba coastline on the east coast. Then, take in Flower Forest and Hunte's Gardens. All three sites are a feast for the eyes with an abundance of soaring trees, flowering bushes, and unusual plants.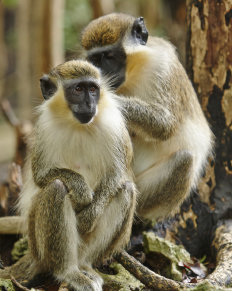 TAKE A HIKE
Barbados is flat, making the island prime for casual hikes, and more strenuous treks. The Barbados National Trust sponsors Hike Barbados from beginner to more experienced hikes all offered in the morning afternoon. The walks are free, and you're grouped according to your ability. They also run cross-country and moonlight treks. On any hike be sure to have a good sun hat, sunscreen, and plenty of water on hand.
BATHSHEBA BEACH
Bathsheba Beach, which sits on Barbados' east coast, is a photographer's and surfer's paradise. For photographers, Bathsheba offers dramatic rock formations. And for surfers, there's the beach's famous Soup Bowl, where top-notch waves can be found. Named after the area's foamy water, the Soup Bowl is so well-known that international surfing competitions are regularly held here. Like other Bajan beaches, Bathsheba Beach is free to visit. Although the water is not safe for swimming, visitors can dip their toes into one of several tide pools.

VISIT WHERE WASHINGTON SLEPT
Now a museum, this 18th-century plantation house (also known as Bush Hill House) was the base for George Washington and his sick half-brother Lawrence for two months in 1751. The Washington brothers traveled to the island, hoping the tropical climate of Barbados could cure him. Now a museum, exhibits feature artifacts from the 18th century, secret tunnels discovered under the house, and a 15-minute film about Washington's time in Barbados.
REEFS & WRECKS
Scuba divers can swim among colorful fish and view other underwater wonders. On the south coast, nearby there are six shipwrecks to explore, where you may even discover centuries-old cannon balls. There are also plenty of dive sites with visibility as much as 80 to 90 feet.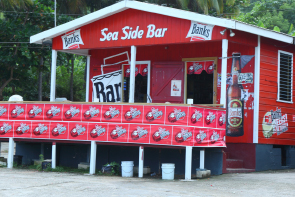 GREEN MONKEYS
Despite their cuteness, the green monkeys are wild animals. On a walk through Welchman Hall Gully, you'll see many of these creatures in their natural surroundings. Watch as they munch on bananas and swing. The area is a 1.5-mile pathway of tropical trees, flowering plants, butterflies and birds, and monkeys.
A TASTE OF BARBADOS
The island is best-known as the Culinary Capital of the Caribbean, and there is a wealth of restaurants to suit everyone's tastes and budgets. The Cliff, however, is a standout among visitors. The menu is haute prix-fixe, and you must in advance if you want a front table on the terrace. Steps lead down to the water if you pull up in your yacht.
For more information on Barbados, logon to visitbarbados.org