What's in a name? Well, if you ask Bruno Selimaj, owner of Club A Steakhouse, he might tell you it's his secret to success. That's right! The "A" in Club A is for his three sons—Arben, Agron, and Alban—all of whom work at the restaurant and help continue the core values of family hospitality and excellence in food service.
With that said the Hamptons' tastes have also changed from catching tonight's dinner to being served an elegant dinner under the stars. Not surprisingly, the Hamptons continue to become a less seasonal escape. It's no longer open from Memorial Day to Labor Day. Today, East End restaurants are thriving and ready to serve. Below is a collection of our favorite Hamptons restaurants, both classic and new.
When Selimaj arrived in America in the early 1970s, he convinced a friend to secure a job at a restaurant. It happened, and there was no looking back. The young man knew the business in the next five years and became one of New York's best-known restaurant captains.

The seed was planted, and with a leap of faith, Selimaj realized his dream of opening Bruno Ristorante. Bruno brought his core family values and warm hospitality into the business, treating all his guests like a family.
After running a thriving Italian restaurant for 30 years, Selimaj decided to do something that would include his entire family. He reimagined his Italian restaurant into Club A Steakhouse offering an unforgettable dining experience.
New York Lifestyles enjoyed meeting Selimaj and his family, who invited us into their culinary world.
How has your childhood spent in Albania positioned you to become a remarkable success in steakhouses?
My childhood was far from steakhouses and success. We were an extremely poor family of ten who farmed and worked in the fields. The one thing it taught me was the ability to work hard, work together with my siblings/parents, and endure. It also was instilled in us from an early age always to treat our guests who would visit our home with the best care. It's in our culture. The house of the Albanian belongs to God and the guest. The guest must be honored with bread, salt, and the heart. By nature, we are very hospitable people, which is reflected in our work here at the restaurant.

How did you work your way up in the notoriously tricky restaurant industry?
I started from the bottom without any knowledge or experience in a restaurant setting. I first started washing dishes at the famed Italian restaurant named Nani's. Shortly after, I became a busboy at La Maganette on the eastside. I gradually rose to became a waiter and then captain. Finally, I went on to Gian Marino to work as captain. After working seven days a week, saving money and borrowing, I gambled and opened Bruno Ristorante in October 1978. It was challenging in the beginning. We had a great run for 30 years. Then we decided to revamp.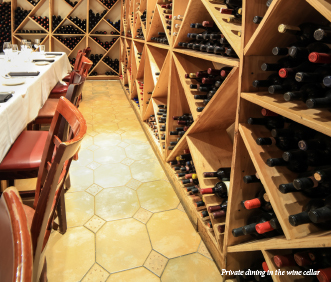 What makes owning your restaurant a better experience than simply working in one?
You get to put your passion and vision into it. It's not work for me. I enjoy meeting different people every day. I get to, along with my sons, impact our diners' experience the way we believe has an impression. Good food is debatable, but good service/hospitality is not. We think our philosophy has made us stand out from other restaurants.

What differentiates your restaurant from other famed steakhouses?
We are multi-leveled in a former brownstone that is 119 years old. Our four rooms are intimate. Our rooms have a more "homey" feel. I also believe we write our own scripts because we are independently owned and operated. I have nothing against big corporate steakhouses, but I feel they all read from one playbook. Customers come in for food, but they also come in to be treated well. My sons and I have meetings where we encourage our staff to be themselves. We want them to have fun and allow their character to flow while at work. We also have live jazz on Fridays and Saturdays, enhancing our guests' mood and overall experience.

INSIDE CLUB A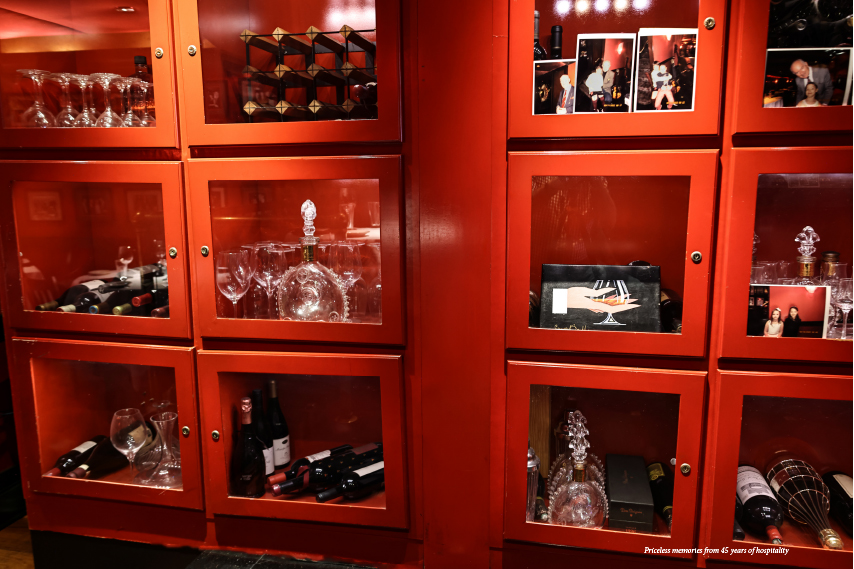 While still embracing traditional steakhouse values, Club A Steakhouse also adheres to hints of modern concepts that distinguish it from the rest. The show's star is undeniably the steak. The restaurant offers a wide selection of high-quality cuts, each prepared perfectly by skilled chefs. From mouthwatering ribeye and tender filet mignon to a robust porterhouse are a work of art. There is a steak to satisfy every discerning palate. The menu also features an array of delectable side dishes and sauces, frankly, elevating the dining experience to new heights.
One of the hallmarks of Club A Steakhouse is its unwavering impeccable service. Bruno, his three sons, and staff members are friendly, attentive, and well-versed in the menu. They take pride in ensuring every guest feels welcomed and catered to. From recommending wine pairings to providing personalized recommendations, they go far above and beyond to create a memorable dining experience for their guests.
Of course, there's also an impressive selection of seafood dishes for those who prefer the ocean's bounty. The restaurant presents various options, including sea bass, salmon, and Branzino. The seafood is sourced with meticulous attention to quality.

Club A Steakhouse is also an ideal venue for private events and special occasions. The restaurant offers elegant private dining rooms, each with its unique charm. Whether you are hosting an intimate gathering or a more milestone celebration, the staff will ensure that every detail is tailored-made to your needs, making your event truly unforgettable.
Club a Steakhouse goes beyond; it offers a culinary experience worth savoring. From the moment you arrive at 240 East 48th Street, you are transported to a world of refined flavors, impeccable service, and warm hospitality. Whether you're a steak lover, a seafood enthusiast, or simply seeking an exceptional dinner, Club A Steakhouse promises to make your dining experience a lasting impression.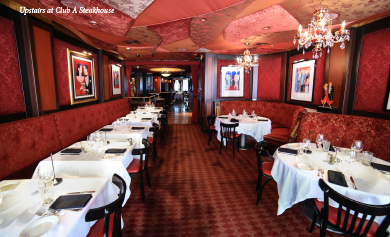 What customer experience are you striving for?
We want them to remember us and appreciate not only the food we prepared and served them but also how they feel. It's not something that you can fake. We try to gather as much information about our guests as possible to connect with them. We love it when someone celebrates a special occasion. We go beyond to please which sets us apart from other steakhouses/restaurants to show we do care and thank them for choosing us.

What's your approach to sourcing beef?
We use another family-owned and operated business for our beef—master purveyors in the Bronx. The founder, Sam Solazs, was our longtime friend and customer. Unfortunately, he passed, but the company is well cared for by his two sons, Mark and Scott. We only buy prime dry-aged beef.

For more information on Club A Steakhouse, visit clubasteakhouse.com