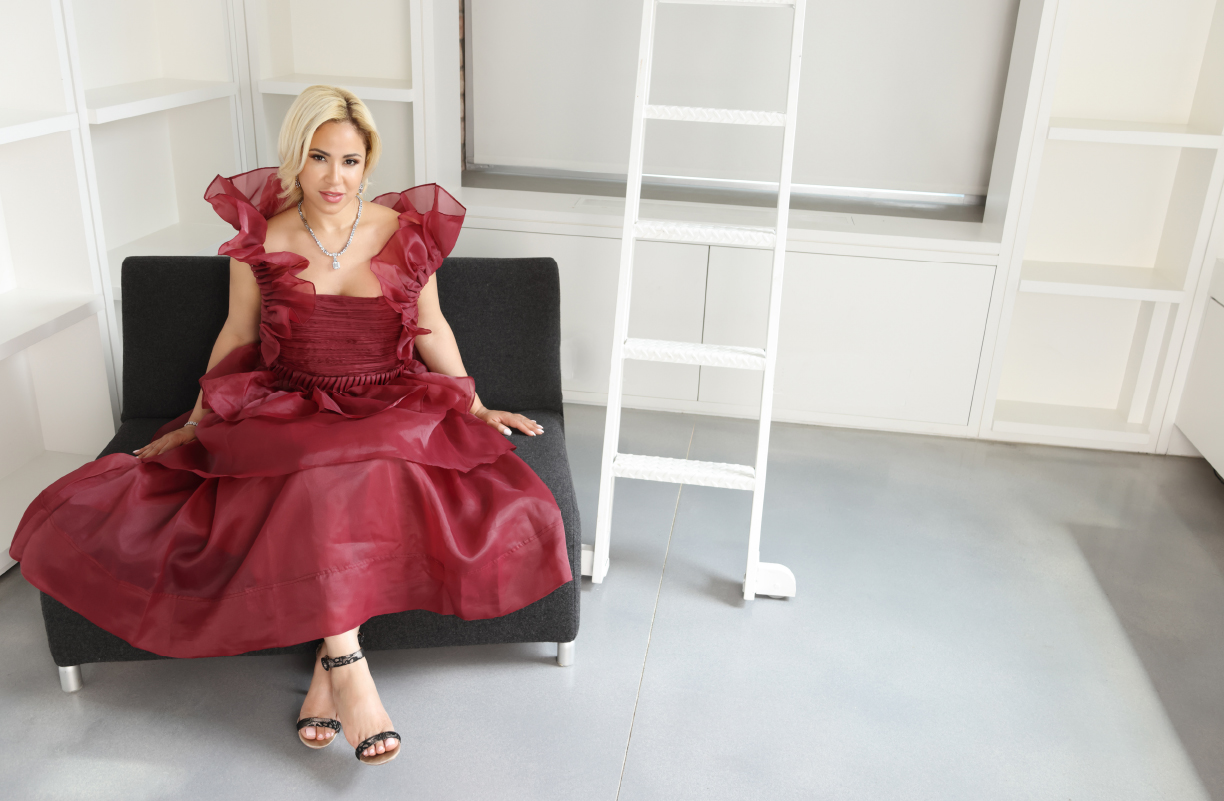 ARELIS BONILLA
Her Road To Success
By Patricia Canole | Photography by Neil J Tandy
Styling by Jessica Richards | Hair & Makeup by Mable Pang


Today, the rate of women-owned businesses in the transportation sector has rapidly grown throughout the U.S. Women comprise 40 percent of new entrepreneurs. And while today's women-owned enterprises are typically small- or mid-sized, the female entrepreneurs who founded them can commonly overcome the challenges they face to start their own companies. There are consistently three common traits among successful women who started their businesses: ambition, confidence, and innovation. All of which one entrepreneur we met possesses. Her name is Arelis Bonilla.
The Dominican Republic native and President/CEO of Aria Logistics LLC and start-up My Home Delivery App Inc, Bonilla believes persistence, innovation, and strong decision-making are also required to become a successful entrepreneur. Bonilla understands the intricate details of what it takes to hustle and make a business great. She followed through, and when she bought her first delivery truck in 2013, she decided to simplify the transportation management process for shippers and consumers. 
With Aria Logistics, she created a premier service for retailers to get furniture, home appliances, and more from the warehouse to the consumer's door. What started with one truck is now 250+ trucks and a strong, loyal team. Her new My Home Delivery App will create the convenience of on-demand pick-up and deliveries of heavy & bulky items through IOS and Android delivery applications, offering a great alternative to U-Haul rentals.
New York Lifestyles Magazine sat down with Arelis Bonilla to learn more about this dynamic woman who has revolutionized the trucking industry.
Tell our readers about your journey after you immigrated to the U.S.
My journey in immigrating to the United States started at the age of 7. I remember the first day I walked into my first-grade classroom; they were auditioning for the leading dance role in the Lambada dance, which I knew very well. I got the part instantly for the play. I thought, "Wow, the U.S. is the land of opportunity," which instilled in me resilience and to strive to succeed. At the age of 20, I took a leap of faith and started to explore self-employment while attending college full-time during the evenings, and in 2009, I received a Bachelor of Science in accounting from Berkeley College. I recognized that entrepreneurship allowed me to shape my destiny and make a difference in the business world.
What inspired you to start your own company?
While growing up, I was inspired by my father, a truck driver; I remember riding with him in his truck, and that experience transformed into a desire to follow in his footsteps and carry forward the principles he instilled in me.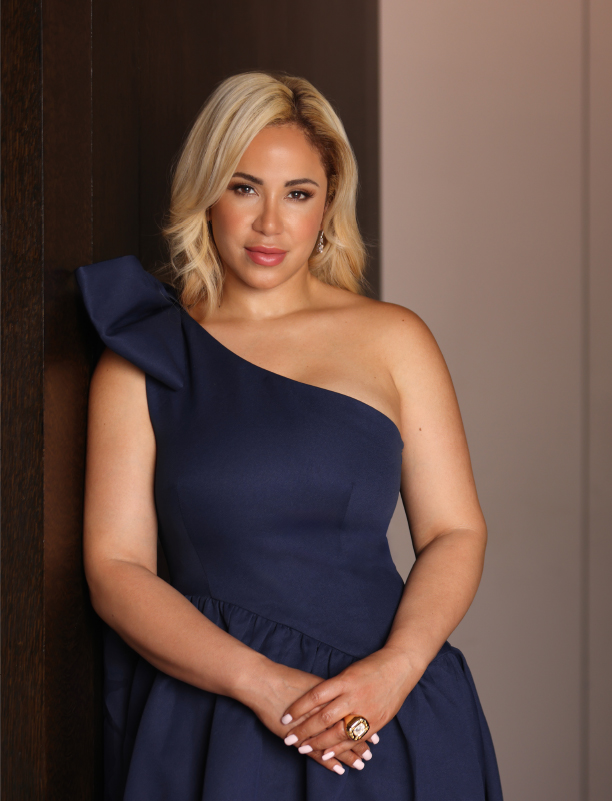 Before owning a successful business, I had three prior ones that failed and suffered financial hardship during the 2008 collapse. I forged ahead and began working in business logistics and transportation by importing and distributing to disabled veterans in New York City. The lessons learned from my previous failures and the desire to create something meaningful and have a lasting impact on the industry inspired me to start my own company. I saw the potential for improvement and innovation in the transportation sector, and I enjoy being at the forefront of driving positive change. I wanted to build a business that provided exceptional services, created employment opportunities, and contributed to the community's growth.
I am incredibly proud to be a minority, women-owned business as I believe women like me play a crucial role in fostering diversity and inclusivity within the entrepreneurial landscape.
Starting a new company often involves a certain amount of trepidation. Was there any hesitation on your part? Like any entrepreneur, I did experience moments of hesitation when starting my company. The journey of entrepreneurship is inherently challenging and comes with risks. I approached the challenges with a positive mindset, seeking opportunities for learning and development rather than dwelling on potential setbacks.
As a mother, one of the most profound lessons I have learned is the importance of not being afraid of failure. While it may be easy to succumb to the fear of falling short, embracing failure and forging ahead with determination is crucial to show my children the true value of hard work and resilience.
Describe a typical day like for Arelis Bonilla.
A typical day for me always starts with a sense of purpose, mapping out the tasks and priorities that lie ahead. Having structure allows me to focus, accomplish my challenges, and enable my decision-making, as most of my days are filled with meetings, phone calls, and emails. However, I always take a moment to reflect and feel enormous gratitude for how far I have come and for what lies ahead.
Recently, you introduced the My Home Delivery app. Tell us more about this innovative service.
My Home Delivery app will be a game changer in the industry, and my team and I have been working diligently to introduce the app that is expected to launch on September 1st in the NYC Metro area. In a world where convenience reigns supreme, consumers increasingly seek hassle-free solutions for their shopping and delivery needs. Yet, an untapped opportunity in the marketplace remains: an on-demand pick-up and delivery service explicitly catering to big and bulky items. Imagine a service that takes the weight off a consumer's shoulders, literally and figuratively, by offering a seamless and efficient way to transport oversized goods from point A to B. For example, a customer can shop for furniture, appliances, floor samples, etc.; they can access the app, get a quote instantly book a pick-up on demand. Customers will also be able to add additional services such as assembly. It's a great alternative to U-Haul because, with the MHD app, the customer will receive their truck and labor the same day, with delivery carriers that are fully insured, and the app manages COIs (Certificates of Insurance) when needed.
Launching an on-demand pick-up and delivery service is an ambitious undertaking that can profoundly transform how we move and handle oversized goods. By providing a tailored solution to an underserved niche, the MHD app has the potential to become an indispensable part of the modern marketplace, offering unparalleled convenience and peace of mind for customers dealing with heavy or unwieldy purchases.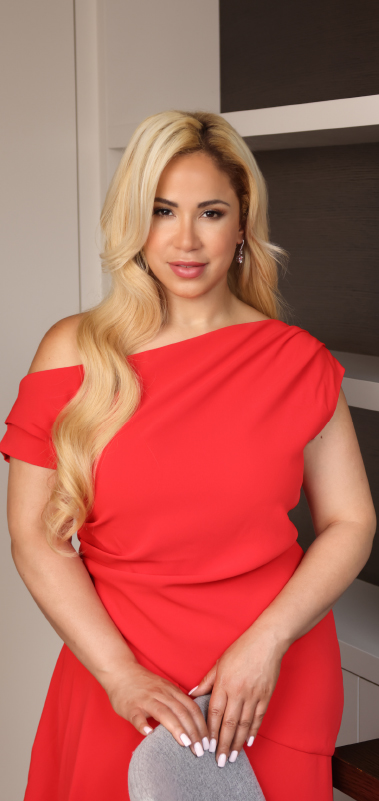 How does Aria Logistics look different now than when you first started?
I started as a small operation, operating out of a modest office. I had to wear multiple hats, handling everything from sales to marketing and customer service. The road was not without its challenges. However, I persisted, learning from every experience and refusing to be deterred by adversity.
As time passed, the quality of my services garnered customer attention and appreciation. Word of mouth spread, and my business began to attract more clients and opportunities. I seized each chance for growth, expanding my team and streamlining operations, always with an unwavering commitment to excellence.
With the growing success of my business, I explored new markets and diversified our offerings. Strategic partnerships and collaborations became essential ingredients in our recipe for success. I surrounded myself with a team of passionate and talented individuals, each contributing unique skills to propel the company forward. I now proudly have a staff of over 40 exceptional team members.
How do you set your business apart from others in your industry?
We stand out from the rest by providing exceptional customer service that sets a new standard in the industry. I understood that satisfied customers are the lifeblood of any successful business. My mission has always been to create an unforgettable experience for everyone interacting with our services.
We take the time to listen actively to their concerns, questions, and feedback, making them feel valued and heard. This customer-centric focus enables us to tailor solutions and products that resonate with our audience, fostering a deep sense of loyalty and trust. My team is the heartbeat of our exceptional customer service. I handpick individuals who share my passion for excellence and have a natural flair for empathy and problem-solving. They undergo thorough training to ensure they are well-versed in our company's values and services.
We are proud to partner with and service some of the top companies, such as BestBuy, Bob's Discount Furniture, Ikea, Regency Furniture Showrooms, Wayfair, and Z-Gallerie, to name a few. We are grateful for these partnerships that validate our expertise, dedication, and commitment to excellence.
What is the most challenging part of being a female entrepreneur in the trucking business?
The most challenging is the pervasive gender bias and stereotypes within the male-dominated sector. Trucking has traditionally been viewed as a male profession, and breaking through the gender barrier can be daunting as some potential clients, partners, or investors may question your knowledge and expertise, assuming that women are less suited for the trucking business. This bias can lead to being underestimated, overlooked, or not taken as seriously as your male counterparts.
Overcoming these challenges often means having to prove yourself repeatedly, consistently demonstrating your expertise and skills to gain the trust and respect of others in the industry. It requires determination and a thick skin to push through stereotypes and biases and to break down barriers that inhibit your progress.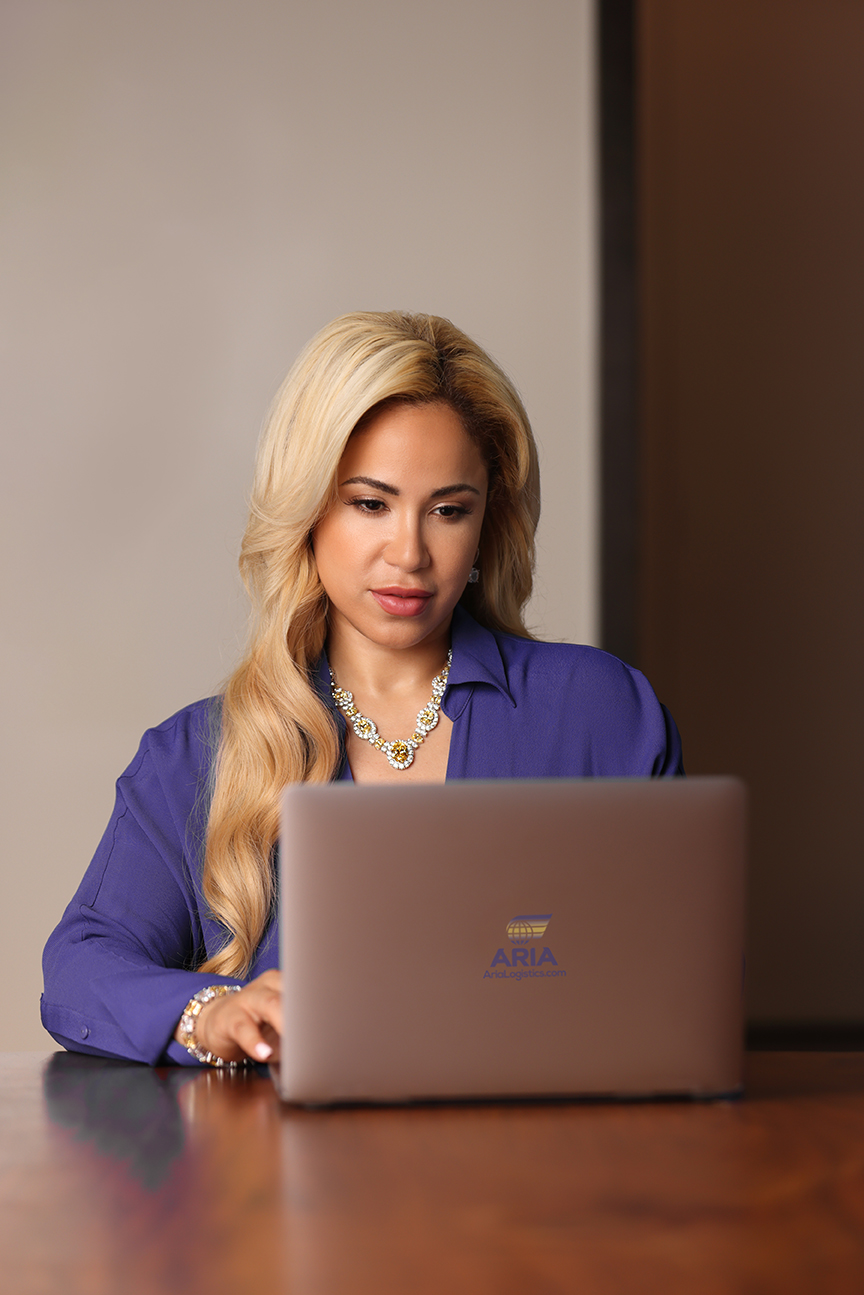 Despite these challenges, it's essential to remember that being a female entrepreneur in the trucking industry can also present unique opportunities. Diverse perspectives and approaches can bring fresh ideas and innovation to an industry that may have needed to grow in certain areas. By persevering and standing firm in the face of adversity, female entrepreneurs in the trucking industry can pave the way for a more inclusive and progressive future, inspiring other women to pursue their passions and ambitions in this traditionally male-dominated field.
With your success, you've also achieved much recognition for your work. Tell us more. As a testament to my hard work, I was honored to have been inducted into the Prestigious Marquis Who's Who Biographical Registry, recognized as a Top Women-Owned Company in Transportation by the Women in Trucking Association in 2019 to 2023, Best in Transit Performance and Best Scan Rate Performance awards from Amazon in 2019. In addition, I remain aware of developments facing my industry and stay active in many organizations, including Women in Trucking Association, Accessories Council, Customized Logistics and Delivery Association, and Express Carriers Association. I also hold a Minority and Women-Owned Business Enterprise Certification.
For 2024, I was asked to be one of the speakers at the prestigious Manifest Conference in Las Vegas. Manifest brings together the most comprehensive ecosystem of those innovating and transforming end-to-end supply chain and logistics.

How have you grown personally from becoming a company owner? The journey of running a successful business has been an enlightening and transformative experience. One of the most significant lessons was the importance of perseverance in facing challenges. Building a business from the ground up requires determination and resilience to overcome internal and external obstacles.
Additionally, I have honed my ability to adapt and embrace change as the business landscape is ever-evolving. Learning to embrace failure as a steppingstone rather than a setback has fostered a growth mindset. Moreover, leading and managing a diverse team has taught me the significance of effective communication, empathy, and fostering a positive work environment. Overall, it has been a journey of constant learning and self-improvement, empowering me to reach new heights both professionally and personally.
For more information on Arelis Bonilla and Aria Logistics, visit arialogistics.com