ARTACOM Southampton is the most exciting showcase of arts, highlighting education, performance, VR new media, and philanthropy. The East End's premiere fine arts gallery has hosted several special receptions with Roger Sichel and friends, and each night has been a memorable experience.
The founder and curator of the successful exhibit—now extended through October—is using his eclectic background and renowned career to help launch prosperous paths for other artists looking to achieve the same level of recognition.
His prior experience has brought a new light to a show in the Hamptons that is breaking barriers and enlightening audiences in a new way, all while building a healthy platform for artisans to be entrepreneurs in the modern tech world. Sichel's experience in different fields has expanded over decades.
ART IS IN HIS DNA
Sichel's photojournalist background had him tell important visual stories during the late 1960s and 1970s by capturing star-studded musical performances. He showcased Woodstock in various Hearst & McGraw Hill Publications, Variety, and rock magazines. He established a premiere New York film festival with notables Andy Warhol, Gore Vidal, and Milos Forman.
This was done as he produced other concerts with famous musicians such as The Doors, Four Seasons, and Isaac Hayes. In the 1990s and early 2000s, he even began university lecturing and immersing himself in technological innovation to become a profound entrepreneur, not least being part of the team that created the auto-correct function that saves our daily typos.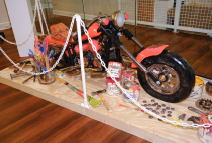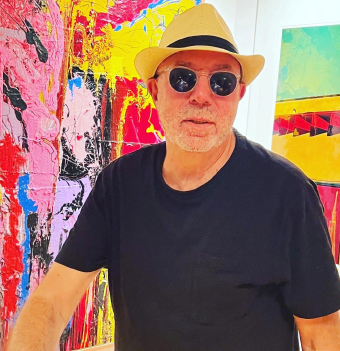 With incredible experience in several fields, he is shifting the paradigm in 2023 and curating a positive cultural revolution that the Hamptons have never witnessed. Every artist lucky to work with him is now experiencing a new level of awareness in the public eye and gaining the capabilities to promote and sell their work in both traditional formats and the scope of the latest technology available through the exhibit.
The artists include Roger Sichel, Patrick McMullan, Don Hershman, Inson Wood, Ray Gross, John Melillo, Peter Max, Stas Rutkowski, Maxi, Julie O'Brien, Leila Pinto, Cannon Hersey, John Hersey, Howard Kanovitz, Jaxi, Gabe Aiello and DJ Leon.
Works Include highlights from Andy Warhol, Pablo Picasso, Pierre-Auguste Renoir, Alexander Chen, Pino, Felix Mas, Karl Wenig, Marsel Mouly, Patrick Guyton, Peter Max, Andrew Bone, Scott Jacobs, Leblanc Stewart, Anatole Krasnyansy and Edmund Blair Leighton.
ARTACOM is a publicly supported show. The Southampton Cultural Center/ARTACOM is a 501(c)(3) that has the mission of bringing the arts to all. The event takes place at 25 Pond Lane, Southampton, NY. For more information on ARTACOM, visit artacom.io