ON THE GRAPEVINE
A Long Island Wine Journey
By Michael Alpiner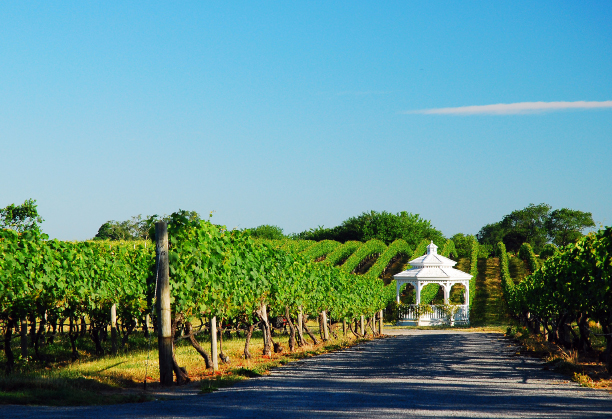 As the warm temperatures of summer mature into the mild chill of fall, a wine-tasting excursion to the North Fork of Long Island is quite intoxicating. Long Island offers a multitude of hotels and B&Bs. The North Fork, from Riverhead to Orient Point, is ideal for romantic getaways, family fun weekends, and business leisure trips.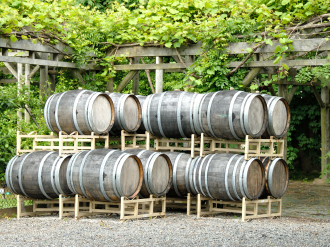 PAUMONOK
This vineyard, founded in 1983, is owned and managed by Ursula and Charles Massoud and their three sons. The 127-acre estate boasts only premium vinifera grapevines consisting of Chardonnay, Riesling, Sauvignon Blanc, Chenin Blanc, Merlot, Cabernet Sauvignon, Cabernet Franc, and Petit Verdot. The vineyard will celebrate its 40th year at a reservation-only event on Sept 23rd, 2023. In addition, on Saturday and Sunday, October 14th and 15th, 2023, Paumonok Vineyards will hold a Harvest Festival where visitors can enjoy German fare and fermenting wines. Info: paumonok.com

JASON'S VINEYARDS
First planted in 1996, Jason's vineyard grows clones of Cabernet Sauvignon, Merlot, Malbec, Chardonnay, Cabernet Franc, and Petit Verdot. They also purchase the grape varietals of Sauvignon Blanc, Seyvel Blanc, Cayuga, and Riesling for some of the wines they produce.
One way to enjoy the wines at Jason's Vineyards is to attend one or more live afternoon music events. Each month, there are between eight and ten events to set the mood as patrons imbibe music and wine. 
Info: jasonsvineyard.com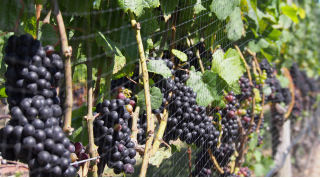 CLOVIS POINT VINEYARD & WINERY
In 2001, the partners of Clovis Point purchased 10 acres of farmland with a beautiful barn in the heart of the North Fork on the Main Road in Jamesport. This small, top-flight vineyard, winery, and wine room create an ideal spot for lovers of good wine. The 10-acre property features an inviting tasting room, a renovated potato barn, and a vineyard that produces quality wines with character and balance from its selection of Merlot and Cabernet Franc clones. With live music on-site throughout the summer and grounds which can serve as a classic wedding venue, Clovis Point offers more than just an ordinary wine experience. Their unique Wine Club is another excellent touch for wine enthusiasts visiting the North Fork.
Info: clovispointwines.com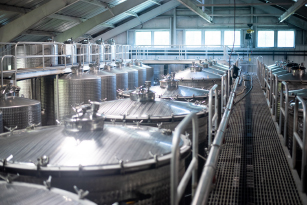 LIEB CELLARS
Fifty-four acres of grapes from Lieb Cellars are pampered on sandy-loam soil a mile from the Long Island Sound or Peconic Bay. Founder Mark Lieb offers an eclectic selection of wines ranging from Pinot Blanc to Syrah to Gold Muskateller. Their tasting room offers indoor and outdoor seating, live music, and small plate, classic food selections that pair well with the wine.
Info: liebcellars.com
BEDELL CELLARS
In 1980, Kip and Susan Bedell planted their first grapevines on the exquisite property, which hosts various events, such as live music and picnics. Now owned by the Lynne family, Bedell Cellars produces hand-crafted wines using sustainable farming, indigenous fermentation, and artistic blending. Info: bedellcellars.com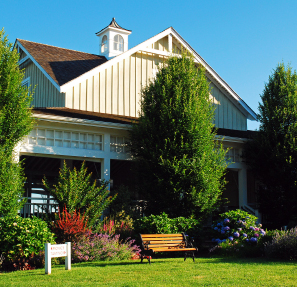 LENZ WINERY
Peter and Deborah Carroll purchased Lenz Winery in 1988 and, since then, have established it as one of Long Island's premier sellers. The process of making their varietals is as much physical as it is mental. Patience is the key to their unique selection of reds, whites, and roses. From a 2019 Pinot Gris to a 2016 Estate Selection Gewurztraminer, their white wines, like all North Fork wines, stand out. The winery offers comfortable outdoor and indoor seating by their tasting room, adorned with hanging vines and barrels, since the setting is an element of the wine experience.
Info: lenzwine.com
MATTEBELLA VINEYARDS
Mattebella Vineyards is committed to making old world-style wines that pair well with a wide variety of food. Using an environmentally-friendly form of farming and only healthy, traditional vineyard practices and winemaking techniques, they ensure that their wines reflect the exceptional terrain of the North Fork of Long Island.
Mattebella offers Chardonnay, Riesling, and sparkling wine from great growing years (from 2013-2016) in the white variety. The reds are blends, aged in oak and tinged with notes of fruit and berries or coffee and chocolate. The roses all boast refreshing floral and fruity blends. Info: mattebella.com